At Etna, the eruptive episode initiated on May 12, 2015 is continuing: a gradual increase in eruptive activity has been accompanied by an increase in the magnitude of the tremor and movement of the source of the tremor to the surface the NSEC.
During the night of 12 to 13, the parameters have stabilized and the activity concentrated on three mouths, aligned on an eruptive fracture oriented east-west.

The opening of the mouth on the eastern hem of the NSEC has been accompanied by an outpouring of lava and small collapses, and emission of ash on the summit area and upper flank of Etna. The lava flow has reached the base of the cone NSEC in the late morning.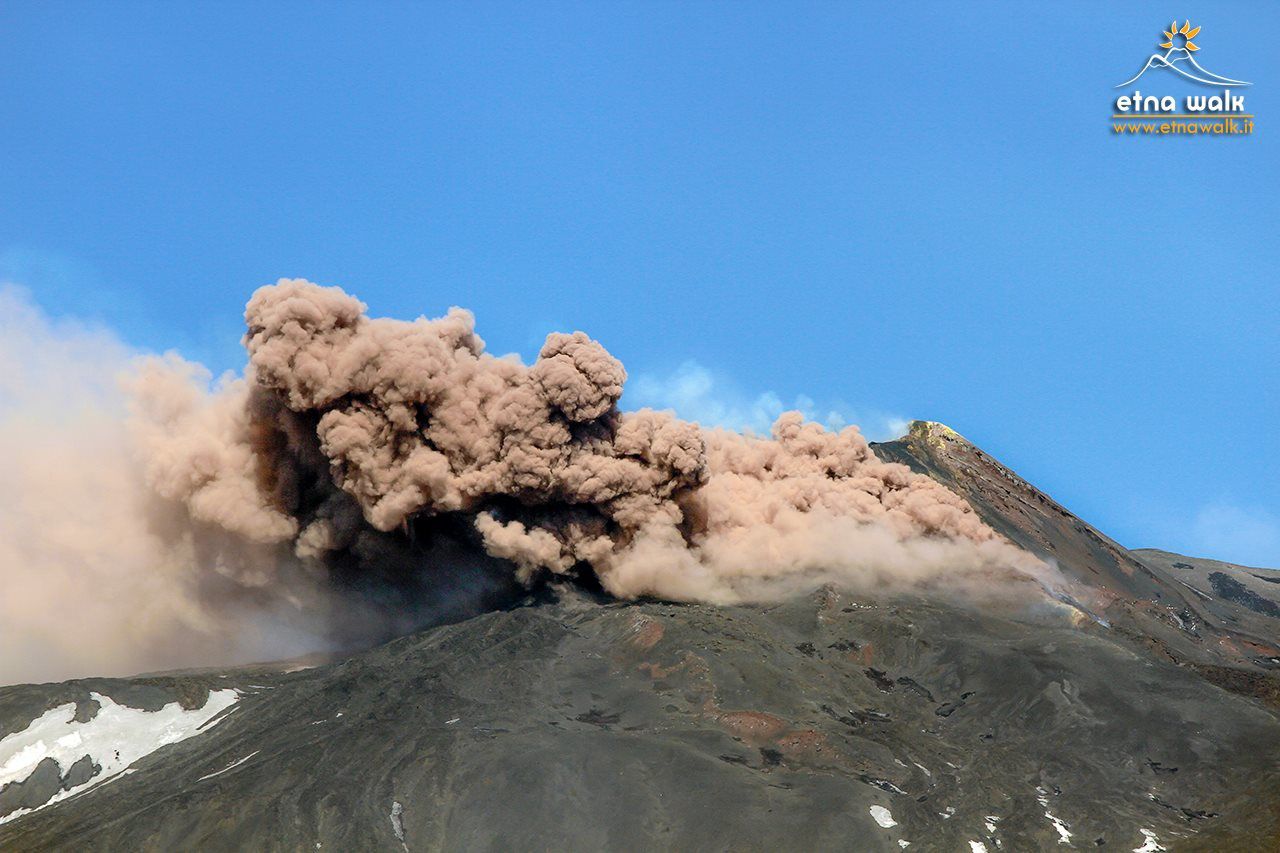 Etna 13/05/2015 - at the crack, the collapses are accompanied by emission of ash - photo Giuseppe Distefano / Etna Walk / FB
In the evening of 13, the tremor has recovered as well as the strombolian activity, both in energy and frequency of explosions, and a light gas and ashes emissions. The fracture on the side North is always produced an explosive and effusive activity.
The lava flow advances towards Monte Simone.

Sources:
- INGV Catania
- médias : RadioStudio7 - iEtna - Etnativo - Etna Walk
In Colombia, the Nevado del Ruiz has experienced a new episode of tremor on 13.05 from 3:08 , associated with ash emissions amount to some 300 meters, and possible falls on the northwest of the volcano, and the region of Chinchina

Source: Observatorio Vulcanologico sismologico to Manizales

In Sinabung, the growth of the lava lobe continues ... it comes off cleanly on a background of needles and fumaroles, and has a low nocturnal glow.