The Turrialba maintains an activity made frequent eruptions

On 16 May, an eruption, starting at 15h07, was accompanied by a small pyroclastic flow.


On 17 May, ash plumes are reported by the RSN.

On 18 May, the CNE / Comisión Nacional de Emergencias decided to increase the access restriction zone around the crater: it is passed from two to five kilometers.
This measure will remain in effect for at least one week to allow the Ovsicori and RSN to carry out a monitoring and observations to assess the evolution of Turrialba and its regional impact.

At least six eruptive episodes, lasting between 19 and 30 minutes, occurred during the day of 18 May. The RSN / Red Nacional Sismológica recorded five episodes of tremor on a diagram (shown after the arrow)at respectively 4h16, 6h49,12h14,13h44 and 14h25..

At 15h38, an emission of ash suggests a new eruption in progress. Because of the cloud cover, it was not observed.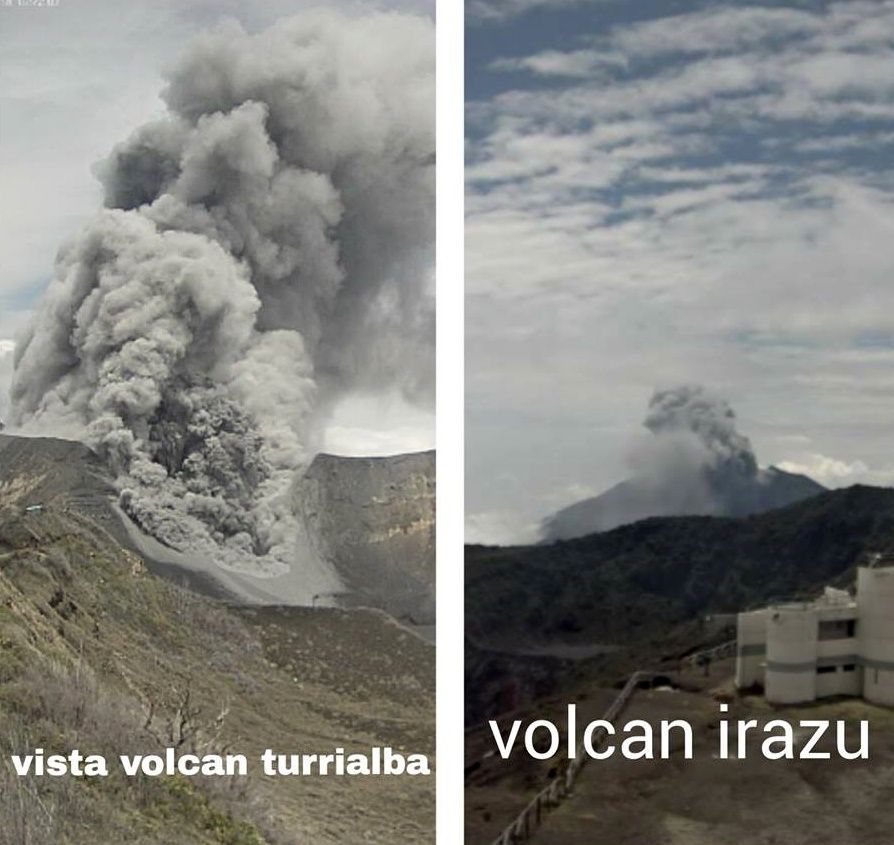 Turrialba - simultaneous view from the webcam of Turrialba, on the left and that of Irazu, on the right - Doc. Fiorella Castro
Sources :
- OVSICORI-UNA
- R.S.N.
- C.N.E.