A plateau with an average altitude of 1,220 meters occupies the south- west of Unimak Island. It could be the surface of a truncated and highly eroded ancestral cone , with steep slopes to the north and gentle slopes on the other sides .

Three volcanic structures are located: the Westdahl peak , Faris peak and Pogromni Peak volcano.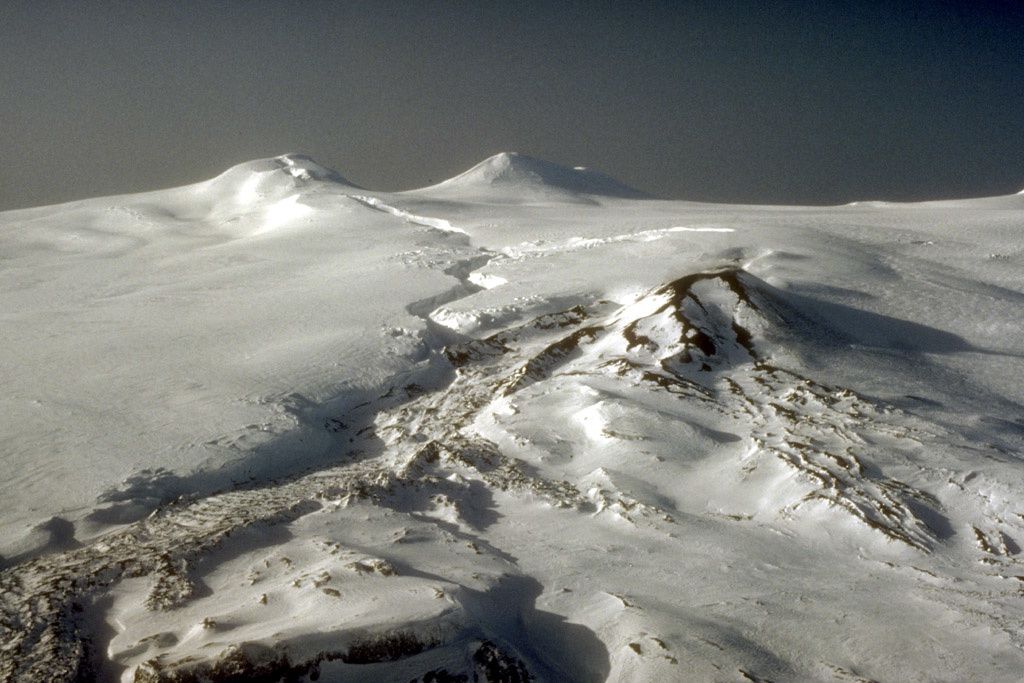 The uppermost zone of Westdahl : left, the Westdahl Peak , right, Faris Peak. The crack intersecting the summit ice cover from the top was formed at the beginning of the 1991-92 eruption , characterized by fountaining . Right center , the cinder cone of the eruption 1991-92 and his lava flows covered with snow. - CF Zeillemaker Photo / U.S. Fish & Wildlife Service / AVO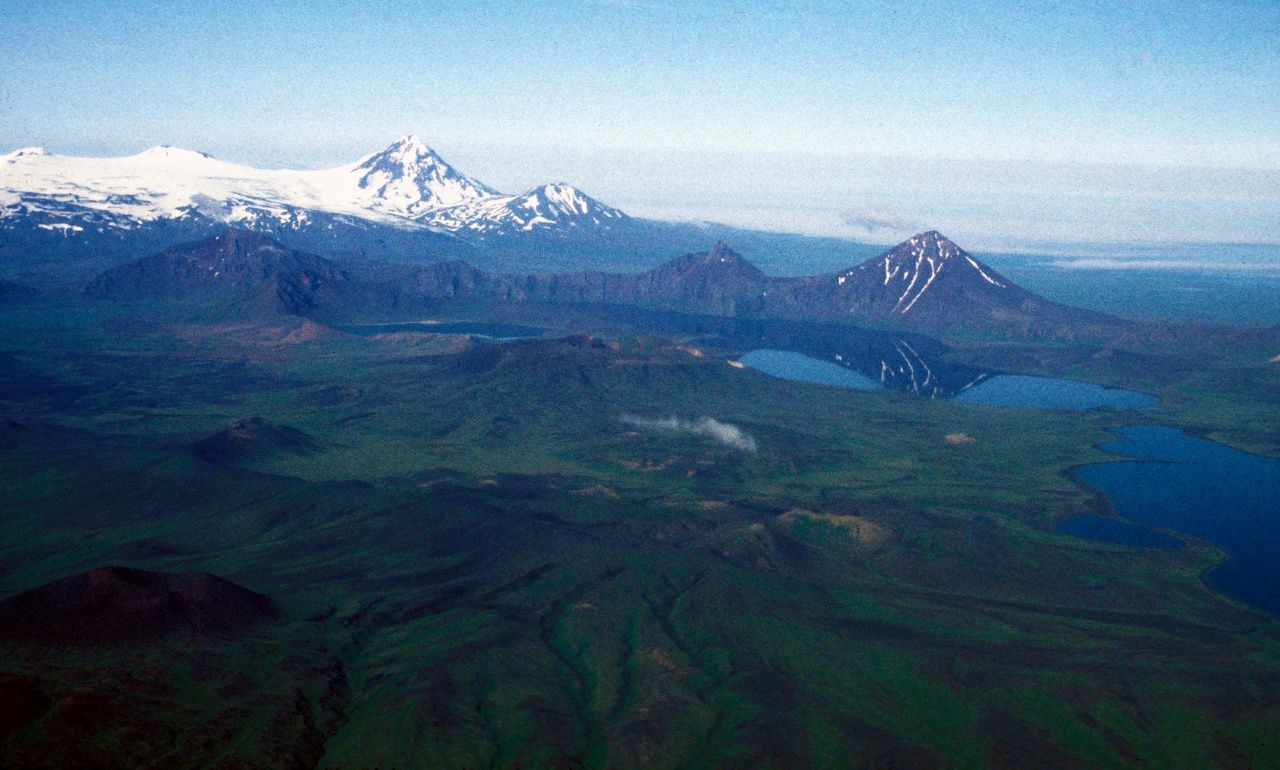 In the foreground, the Fisher caldera , with its rims not covered with snow, and left the Mt. Finch - In the left background, the snow-capped peaks , from left to right : Westdahl , Faris Peak, the Progromni and Pogromni sister - photo Peter Stellling 1998 / AVO - USGS
The Westdahl has a basal diameter of 18 km. His first historical eruption , of VEI 4, took place in 1795.

In 1991, a crack, 8 km long , has expanded from its peak on the east side of Westdahl (photo above ) . The eruption began on 29 November by a spectacular fountaining , and explosions, accompanied by a plume 6,000 meters high. Lava flows traveled 7 km . from the main vent , a cinder cone visible today, widening the low flanks.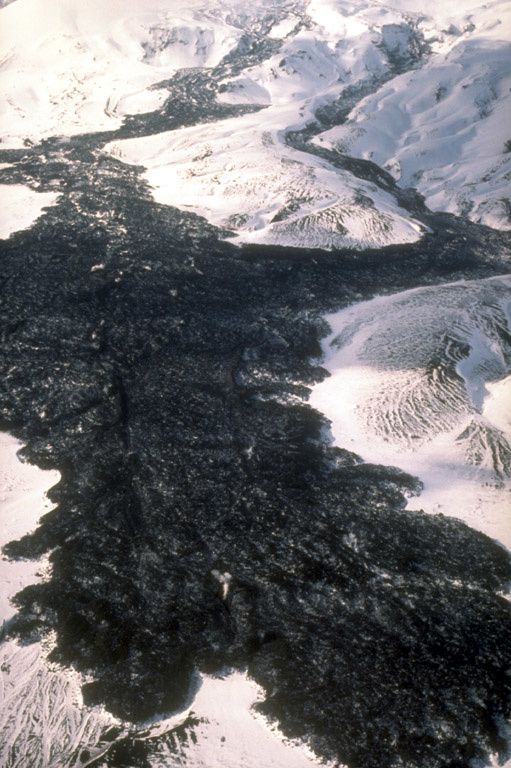 Lava flows of Westdahl - 91-92 eruption - photo C.Dau 12.03.1992 / U.S. Fish & Wildlife Service / AVO
The stratovolcano Pogromni , conical shape, is located 5 km. north of Westdahl . It rises to 2002 meters. Despite its taller , it is eroded by glaciers and presumed oldest , with activity in the late Pleistocene. All lavas from Pogromni are tholeiitic basalts .

Close to the latter , another top, Pogromni sister , 1.230 meters high , could be a remnant of an older vent.

Five monogenetic cinder cones are aligned with the Pogromni on a NW-SE axis . Their height is 50 to 100 meters and their surface heavily oxidized.