Publié le par Bernard Duyck
At Shinmoedake, a lava flow overflowed north-west of the crater around 9:10 am on March 9, 2018 (confirmed by the JMA at 10:10).
His progress is slow.
The ash eruptions were not reported during the morning, but explosive activity resumed around 15h58 -16h local, according to the images of the webcam.
The lava flow was confirmed on the north-west slope at 9:10 am 09.03.2018
At the seismicity level, the JMA reports a continuous but weak tremor, as well as many volcanic earthquakes.
PASCO has uploaded Terra SAR-X satellite images of the Shinmoedake dome on November 6, 2017 (before the current eruption) and March 7, 2018.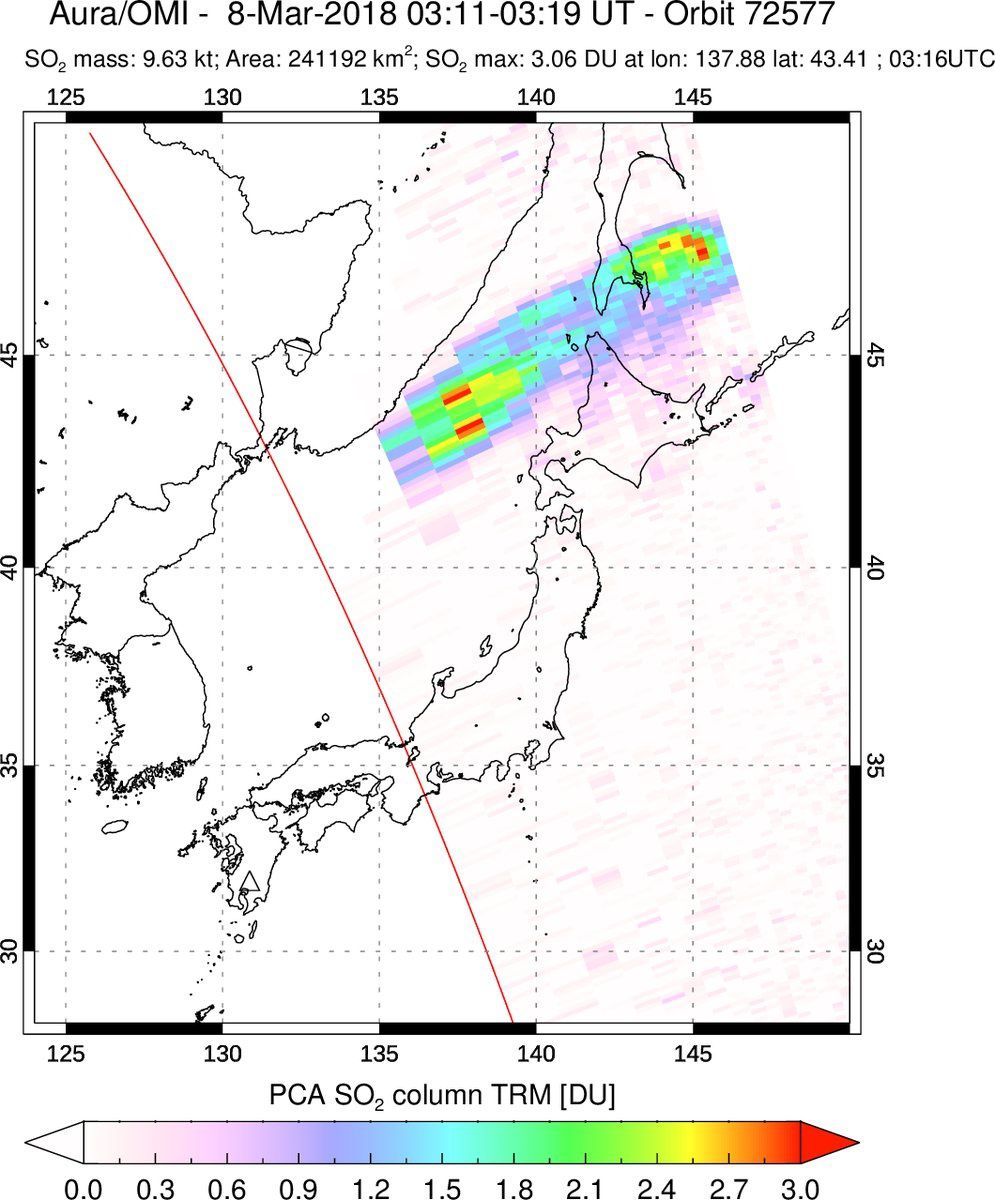 Shinmoedake - cloud of sulfur dioxide 08.03.2018 on Hokkaido and further north - image Aura sat / IMO / via Simon Carn
Simon Carn reports that sulfur dioxide emissions have been rapidly transported north, probably driven by the jet stream. They moved from Kyushu on March 7th to Hokkaido on March 8th.
Sources: JMA, PASCO, Simon Carn, AURA / IMO