Publié le par Bernard Duyck
In Vanuatu, explosions are reported to Ambae on October 30, 2018 at 18:32; a plume of ash rising to more than 4,000-5,000 meters caused fallout on the south and south-east of Ambae, including southern Maewo and northern Pentecost.
This activity is consistent with alert level 2.
Sources: VMGD & VAAC Wellington
A strong degassing of sulfur dioxide continues on October 30 at the volcanoes of Ambrym; the Sentinel 5P / Tropomi satellite has located a cloud towards the NNE.
Source: Tropomi / via Simon Carn.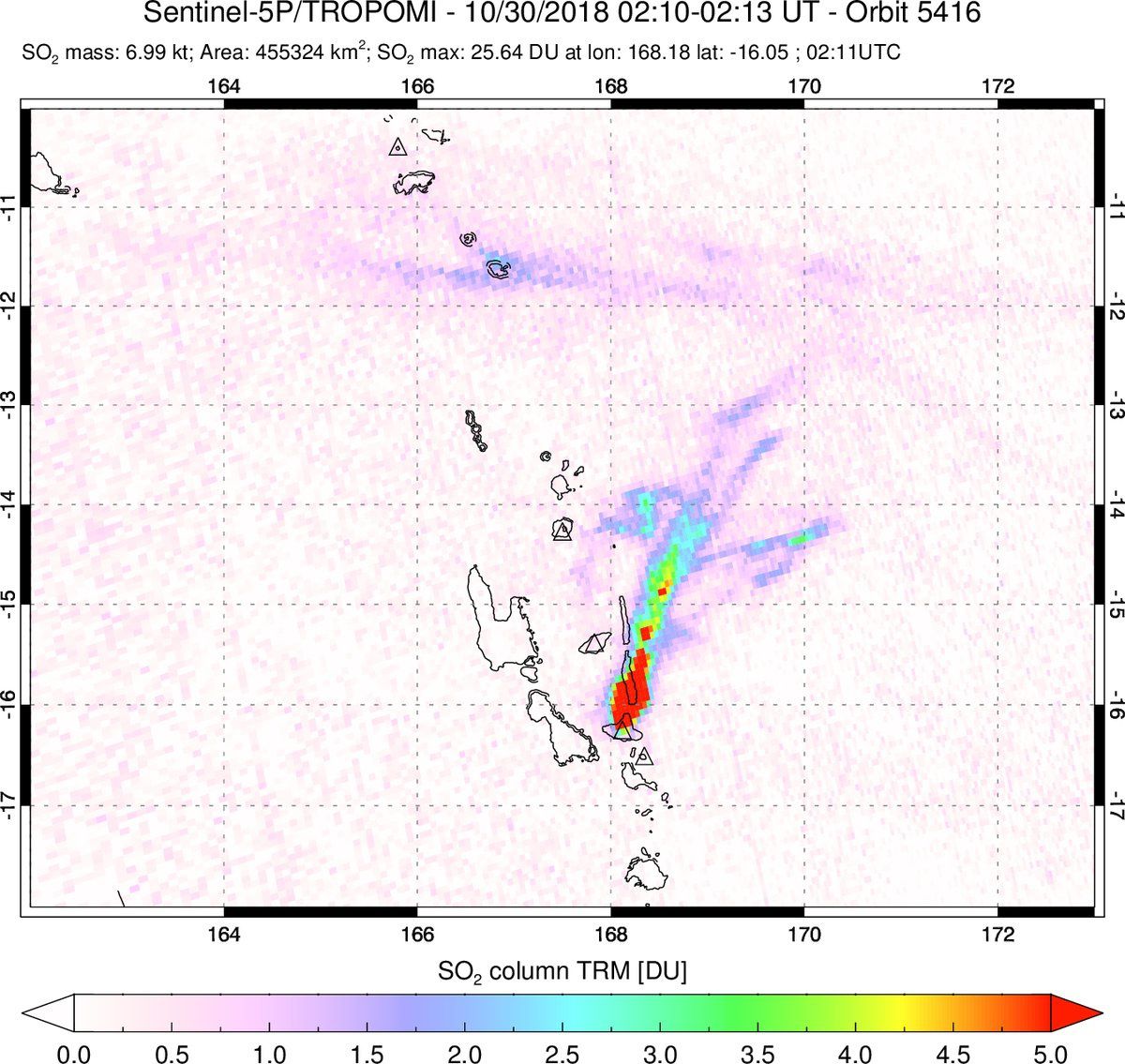 Ambrym - Sulfur dioxide cloud towards the NNE - satellite image Sentinel 5P / Tropomi 30.10.2018 - via Simon Carn
The Momotombo volcano, in Nicaragua, showed signs of activity on October 29, with volcanic gas emissions over La Paz.
Nighttime glow marks the crater.
Sinapred does not report an allocation of the population of the surrounding communities.
Momotombo has been in near-continuous activity since its major eruption in 2015, after a relative quiet period of 110 years.
Source: The Jordana, net / via J.Curtis & T. of Saint-Cyr.
During the past week, the seismicity of Nevado del Ruiz was increasing, in a sector west-southwest of the crater Arenas, and depths of 4-6 km including October 26 and 27.
Emissions of ash, water vapor and gas continue, with plumes to 1,500 meters max. above the summit; a small thermal anomaly is recorded.
The level of activity is maintained at 3 amarillo / behavior change of volcanic activity.
Source: Servicio Geologico Colombiano
Etna was the site of some explosions on October 30 at the end of the day at the New Crater Southeast, spotted by various observers.
Sources: Salvatore lo Giudice & Benito Morabito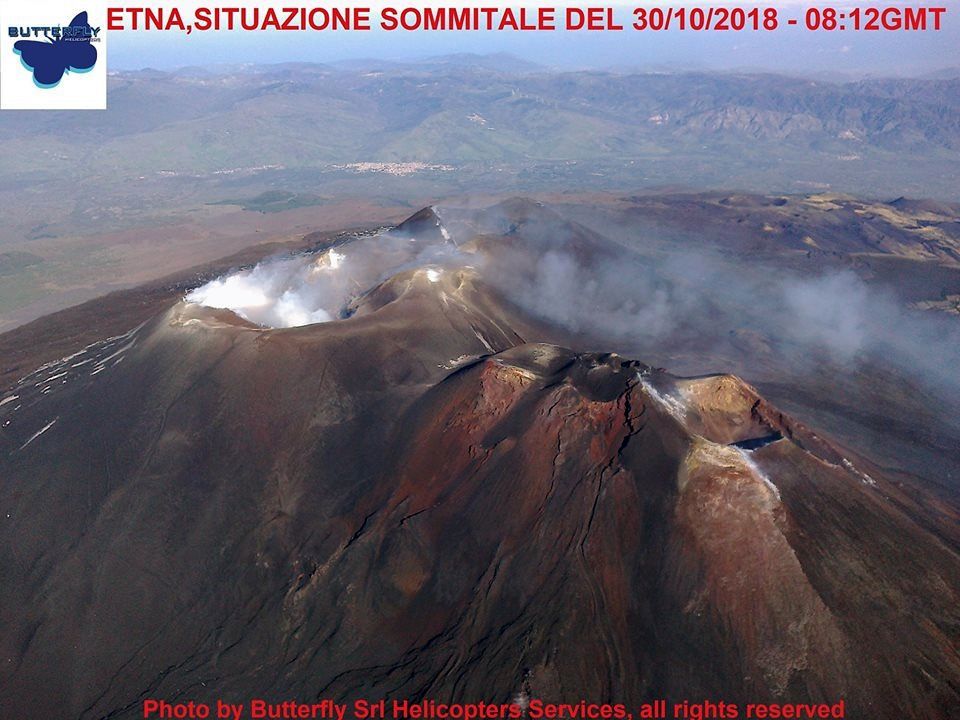 Etna - unobstructed view of the summit craters on 30.10.2018 / 8:12 GMT - photo J.Nasi / Butterfly helicopters