Publié le par Bernard Duyck
An eruptive episode marked the Agung this April 30 at 5:34 WITA. It was recorded for 2 minutes 15 sec., with a max amplitude of 25 mm.
An ash plume, gray and thick, was observed 1,000 meters above the summit. Ash falls are reported on the surrounding villages;
Bali airport is functioning normally, and the activity level remains at 3, with a danger zone of 4 km.
Sources: PVMBG, Magma Indonesia
In Peru, the explosive activity of Sabancaya continues intermittently.
On April 29, VAAC Buenos Aires reported an ash plume at about 8,800 meters (flight level 290) at 13:20 UTC; another episode was accompanied by a plume of ash, reported at 7.900 meters of altitude (flight level 260) at 19:19 UTC.
Source: VAAC Buenos Aires.
At the Chilio-Argentina border, Copahue monitoring stations recorded a volcano-tectonic earthquake of ML 3.1 on 29 April at 17.52 local time; its epicenter is located 10.3 km northeast of the crater El Agrio and associated with rock fracturing.
Three replicas of lesser amplitude followed; No superficial anomalies are visible on the webcam.
Source: Sernageomin
At Erta Ale, in Ethiopia, the activity is divided into two parts: a degassing at the level of the old lava lake in the caldera, and some radiative spots in the far field, of VRP between 10 and 117 MW.
Sources: Sentinel 2 and Mirova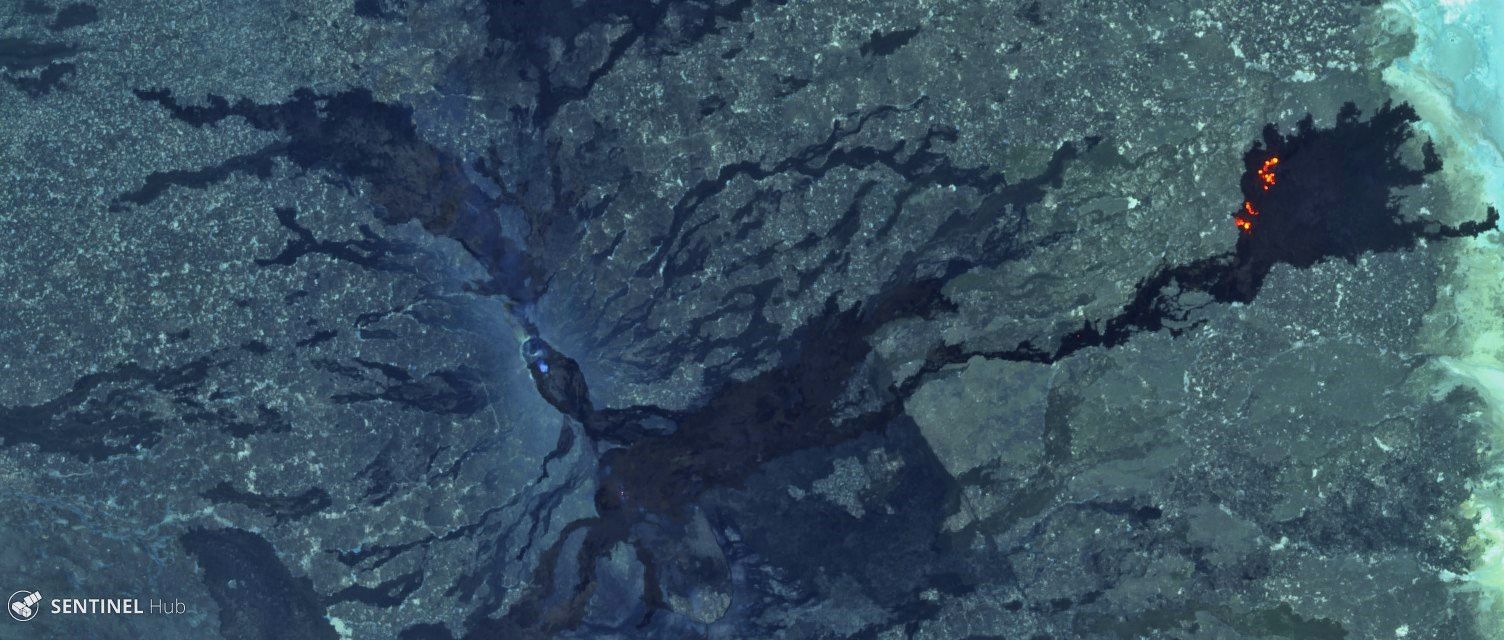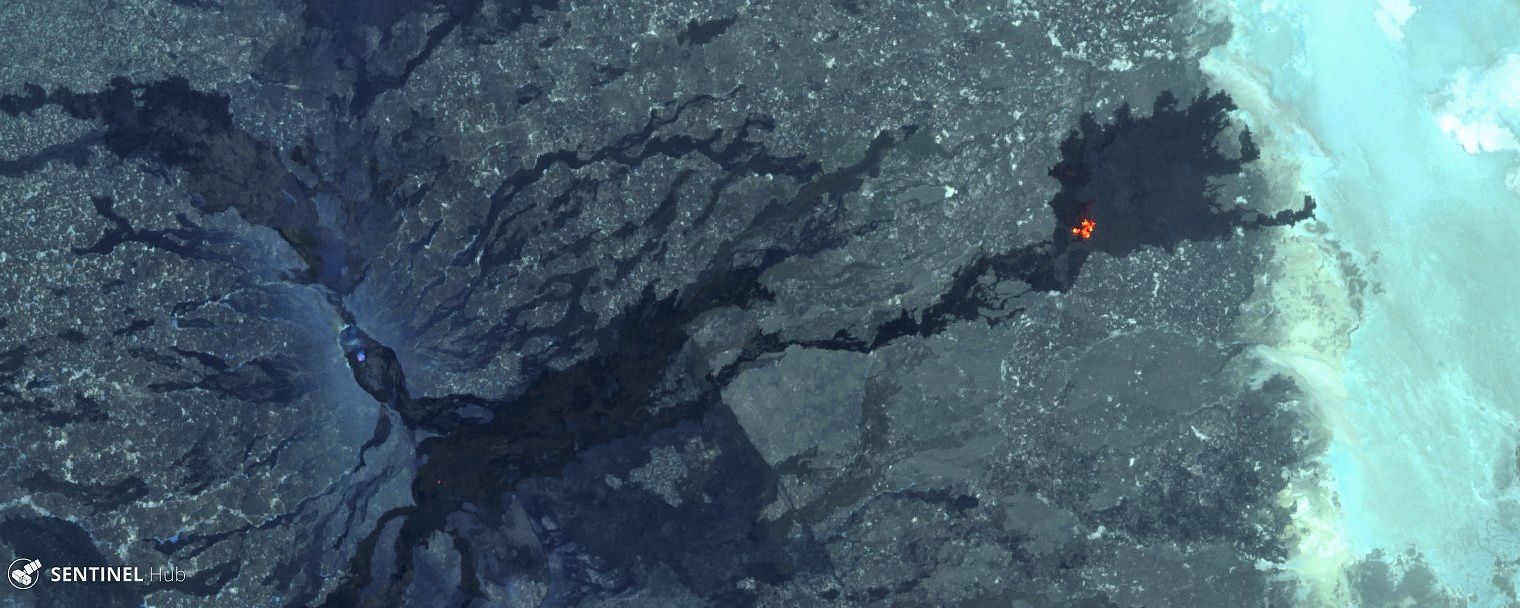 Erta Ale - degassing in the caldera and hot spots in far field - images Sentinel 2 bands 12,11,8A 24 and 29.04.2019 - one click to enlarge