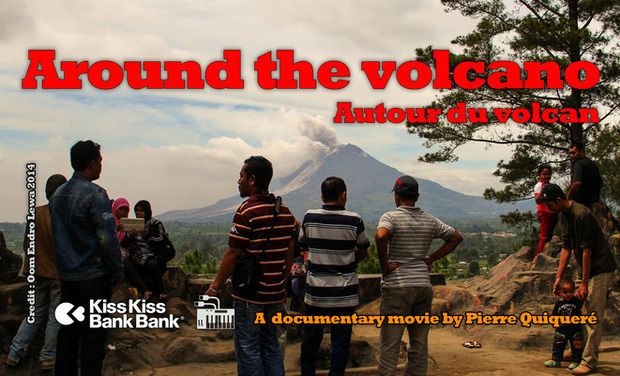 On the island of Sumatra, the Gunung Sinabung , which has not manifested for centuries, reminder to Indonesians who live on its slopes, his nature of active volcano. An early warning in August-September 2010 is followed by a, eruption which begins in September 2013 ... and is still ongoing.
Its many fatal explosions and pyroclastic flows were mediated by various specialized sites and the local press, but after the first excitement and vision of spectacular images, the public interest , even that of volcanophiles , was blunt.
Pierre Quiqueré and Benjamin Morin, who made ​​the 2011 documentary " Robin des Volcans ", are currently filming in Sumatra, and intend to make a new film, which will take into account the human impact of this eruption , and will highlight the serious problems faced daily by the local population.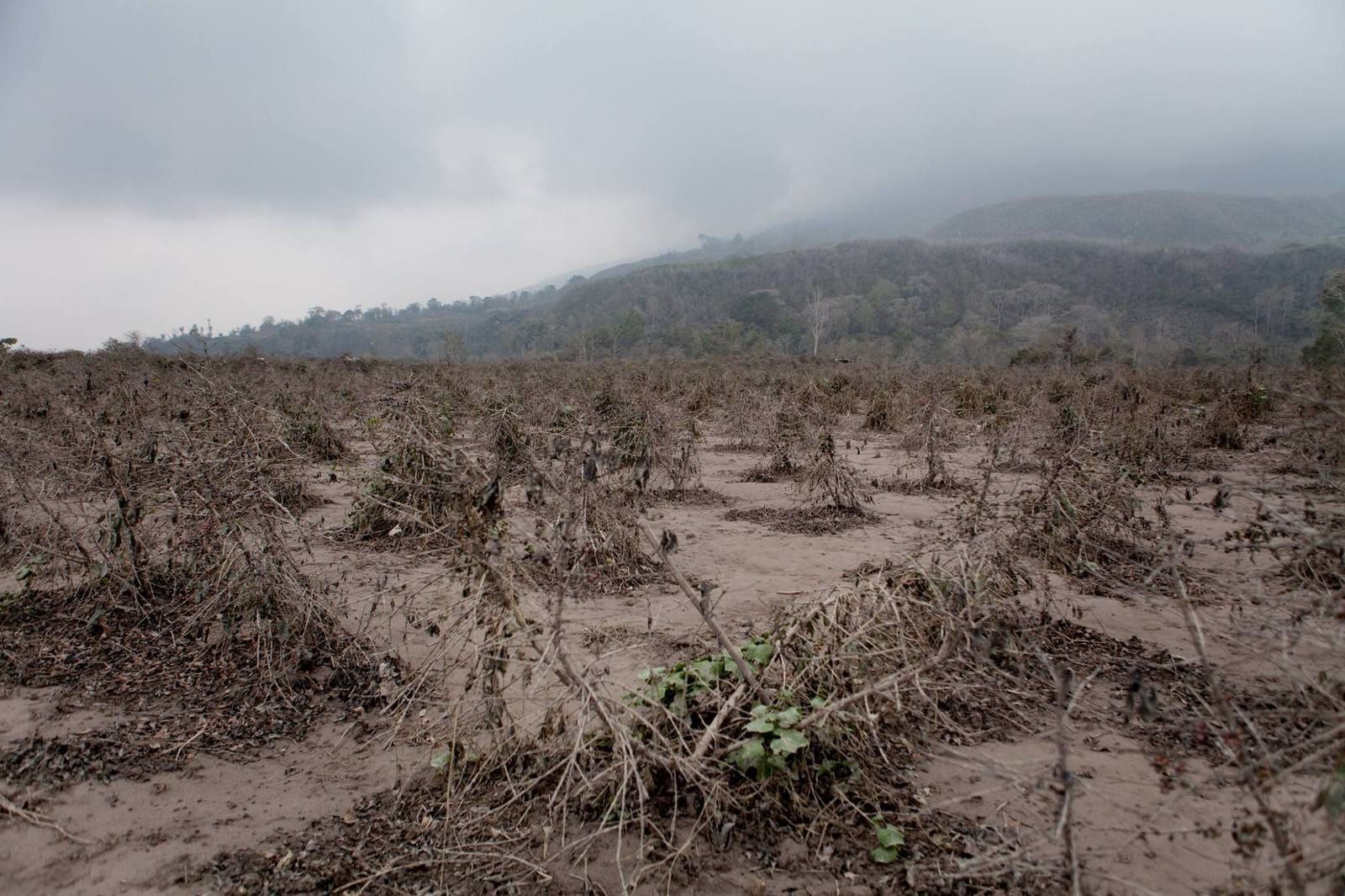 02/20/2014 - Sigarang Garang : cultures affected by ash from the eruption of Sinabung - photo Pierre Quiqueré / Around the Volcano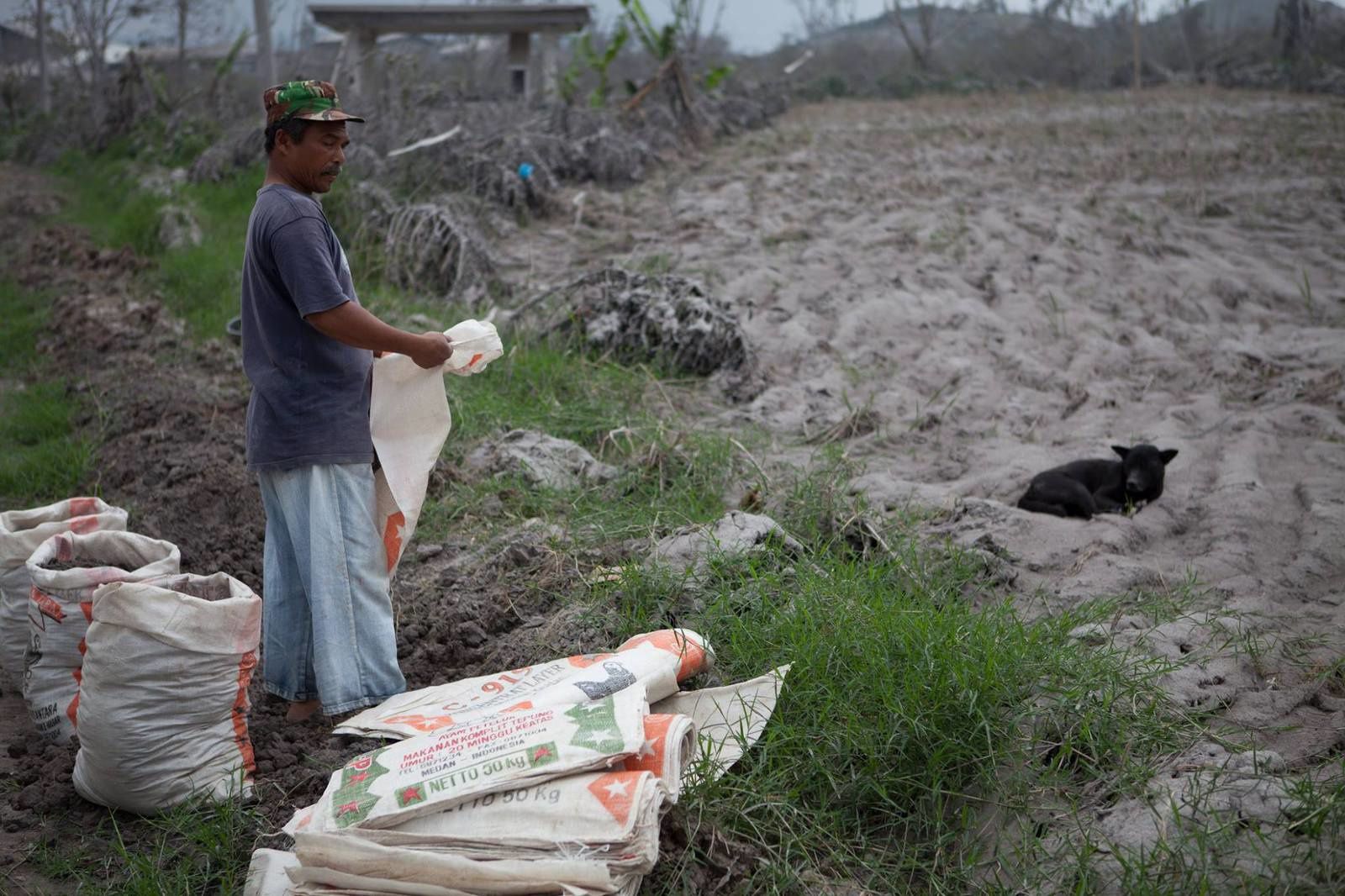 A farmer trying to "cleanse" their fields - Sigarang Garang 20/02/2014 - photo Pierre Quiqueré / Around the Volcano
This region is known for its production of fruits and vegetables and saw its lands covered by the ashes of Sinabung and ruined crops. Nearby, a nascent tourism development, related to the thermal baths of the Sibayak volcano , has also suffered. The volcano has disrupted local practices : the displaced population could not hold the usual funeral processions in villages .
As the doctor Surono said , " the inhabitants of the Karo district must now get used to the new Sinabung ."
Interviews with farmers , families , children , but also scientific and humanitarian leaders will illustrate the film.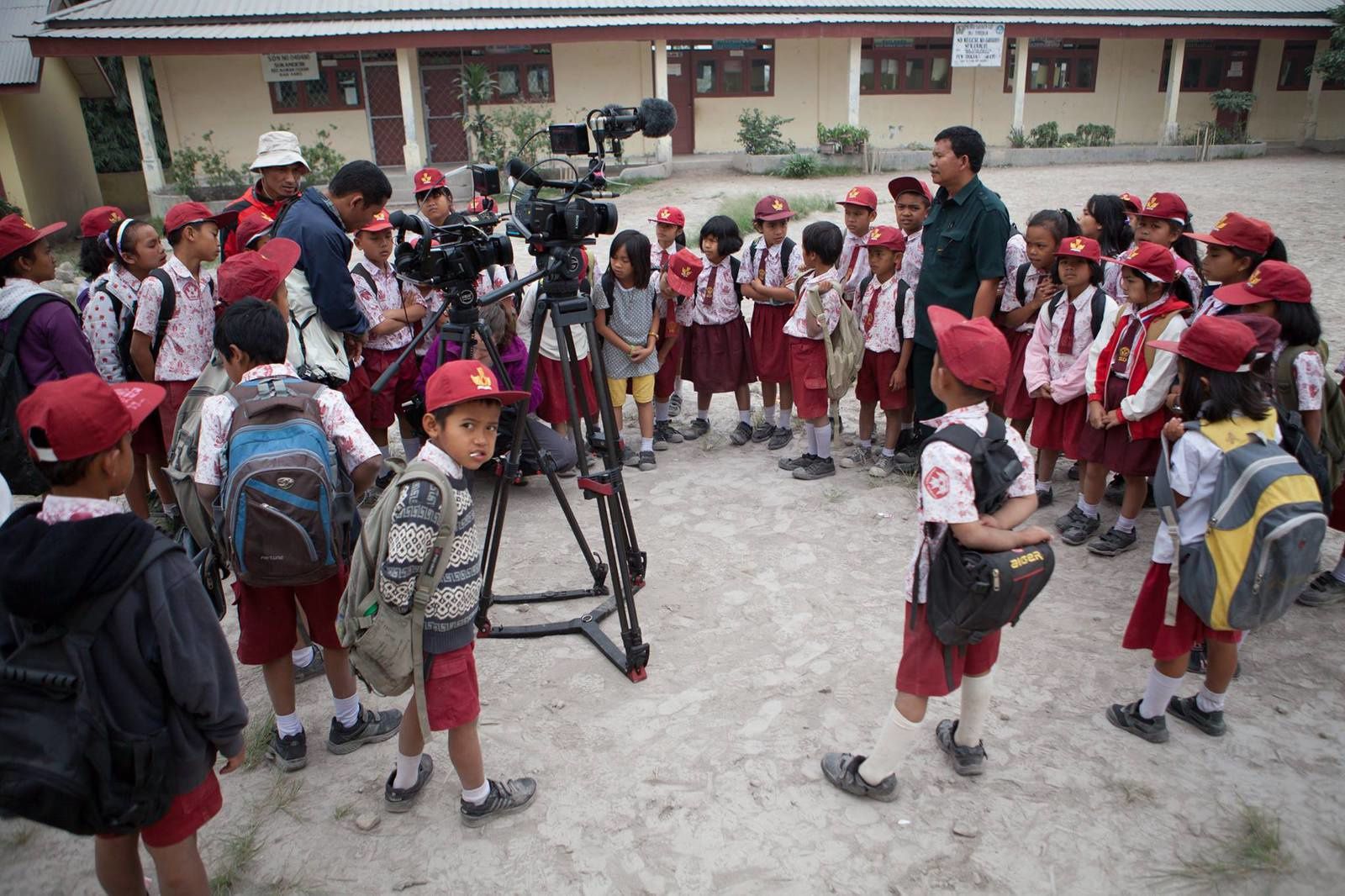 2014.02.20 - interwiew of the director of the Sukandebi's primary school , surrounded by his students - photo Pierre Quiqueré / Around the Volcano
How can you participate actively in this adventure?
Through crowdfunding ... The film , which starts shooting on equity , will require expanded budget for its implementation .
By paying each a small fee to the site in references, become active volcanophiles and help Pierre and his team to manage the budget.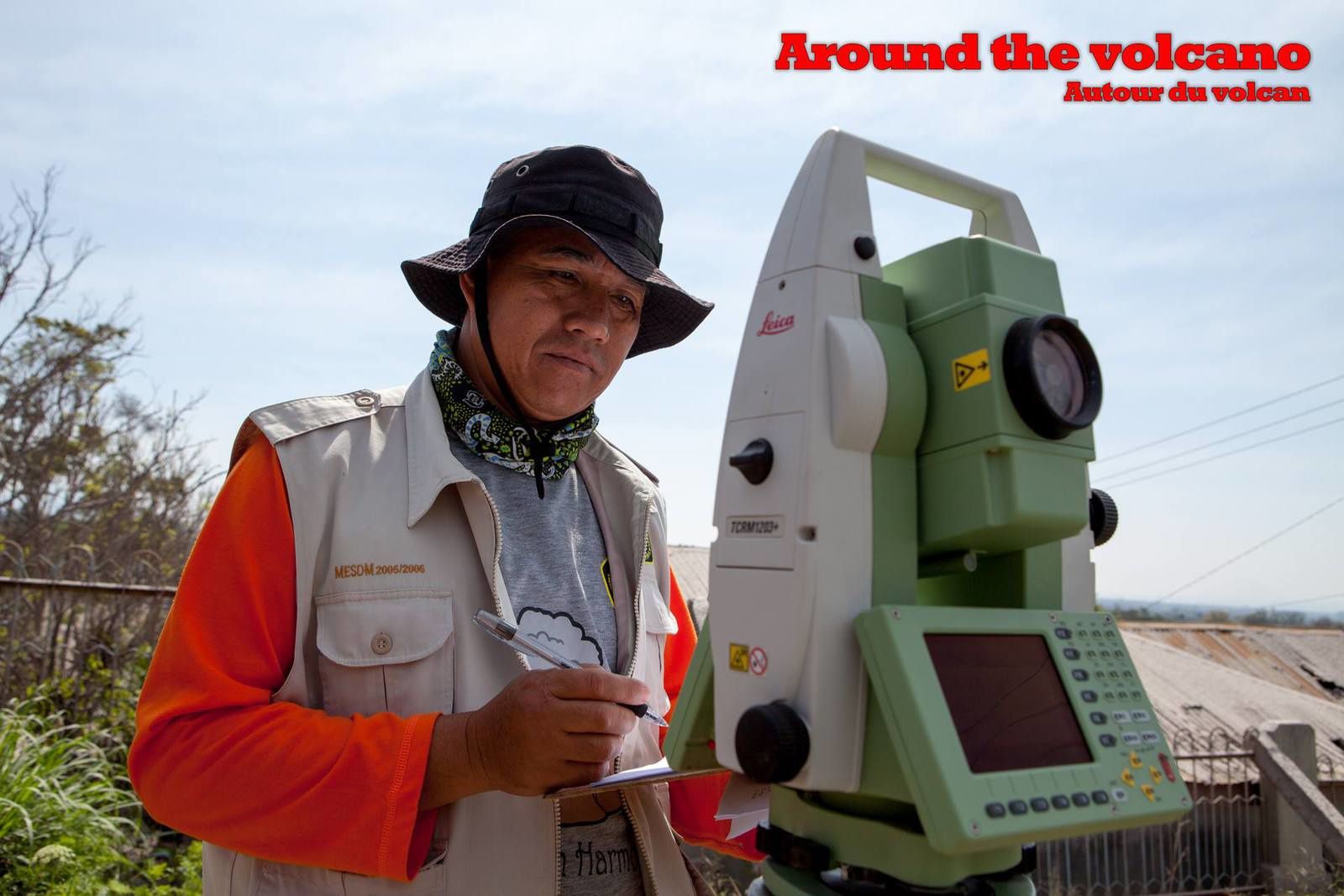 The scientific aspect will not be forgotten - a day with the teams of Badan Geologi - 26/02/2014 - photo Pierre Quiqueré / Around the Volcano