Publié le par Bernard Duyck

En tant qu'ornithologue

et

vulcanophile, je suis doublement concerné par un article récent de "Bird Life International", qui relate l'intention d'une multinationale indienne (dont réf ci-dessous : Tata Chemicals Ltd) d'ouvrir une exploitation de sel au lac Natron en Tanzanie.

Double rappel : le lac Natron est situé, en territoire Maasai, au pied du volcan Ol Doinyo Lengai

et

est un des sites de nidification majeur pour les flamants nains.
Cette installation industrielle menace de dénaturer ce site sauvage : un projet de construction routière et ferrovière est examiné;
Ce projet menace l'environnement, et la survie de cette espèce d'oiseau.
Trois quart de la population mondiale de flamants nains vit, jusqu'à présent, ici en toute tranquillité ... une route, des trains, des pipes de pompage, des bassins de décantation, diverses sources de bruits et pollution, voilà de quoi les déloger à jamais !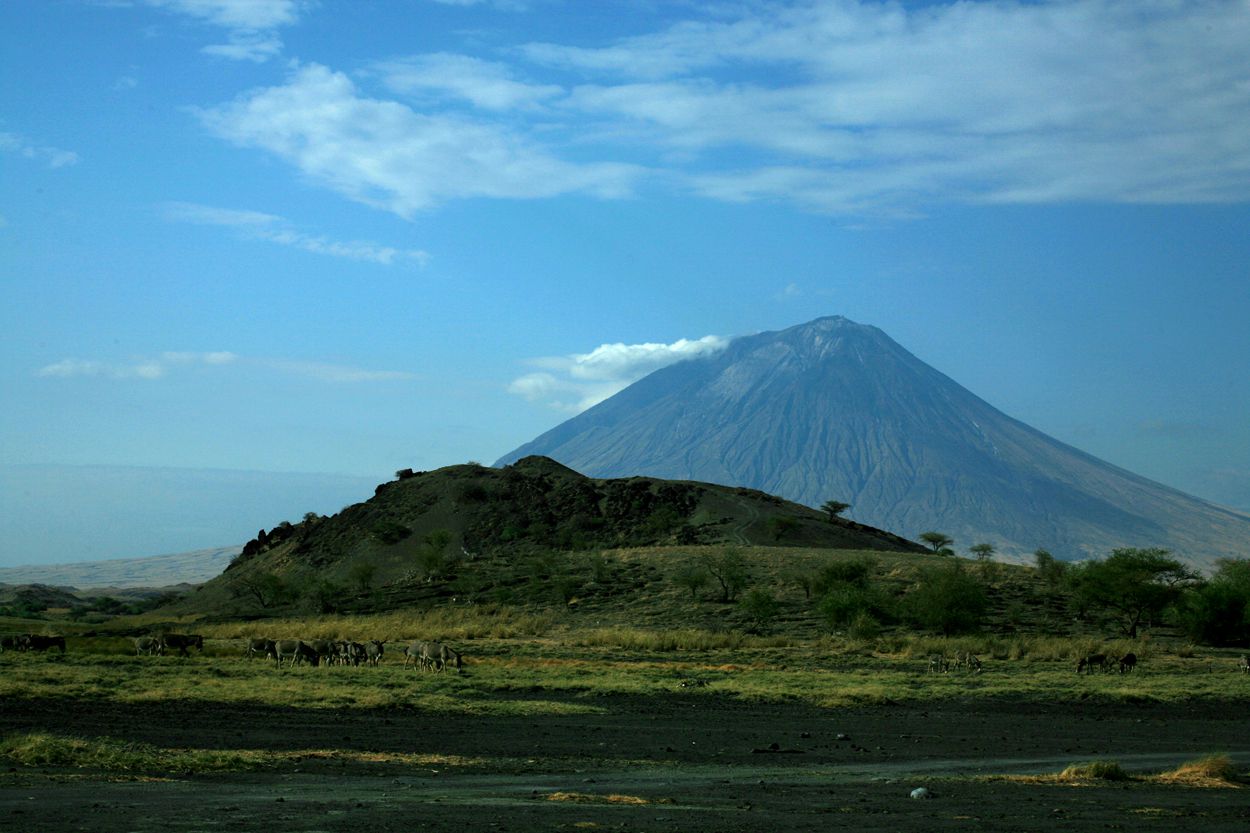 © B.Duyck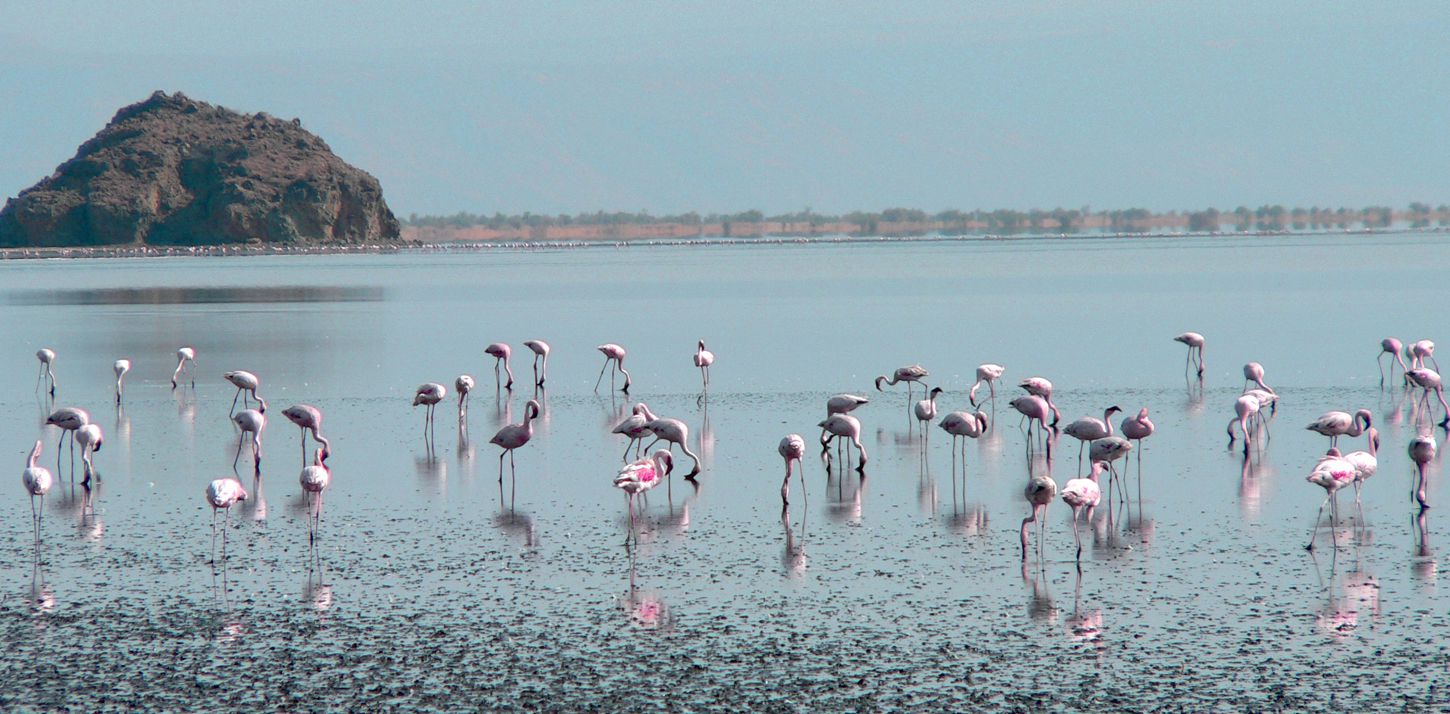 © B.Duyck
Photos prises en 2006, avant la période explosive qui ébranla l'Ol Doinyo Lengai - N.B. : Les flamants à l'avant-plan ne sont qu'une partie infime de la population présente en période de reproduction.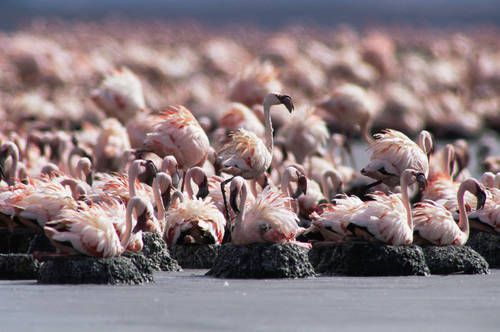 Photo Bird Life International : Flamants nains au nid.



A-t-on seulement demandé l'avis des Maasai habitant la région et qui considèrent ce volcan comme "la maison des dieux" ?
Laisser faire cela, serait encore plus les marginaliser, les sortir de leur mode de vie pastorale, et les spolier ... en ne leur laissant que quelques miettes d'un gâteau qui sera englouti par les dirigeants et des étrangers.


Ci-dessous, copie de l'article de Bird Life du 28.08.2009 :

* * *



Lake Natron is the most important breeding site for Lesser Flamingo in the world.
Zoom In
"Lake Natron faces renewed threat from soda-ash mining
26-08-2009
BirdLife has learnt that a Tanzanian Government Agency is seeking to buy mining equipment for large-scale soda ash extraction from Lake Natron – the most important breeding site for Lesser Flamingo Phoeniconaias minor [Near Threatened] in the world. "This is worrying indeed", said Lota Melamari - the CEO of Wildlife Conservation Society of Tanzania (WCST-BirdLife in Tanzania).
"An advert for the supply of mining equipment, and a recent announcement of the expansion of the railway and building of new port at Tanga to handle soda ash all point to deliberate efforts to keep alive the intention of mining Lake Natron's soda ash", added Lota Melamari.
The Tanzania Investment Centre, a Tanzanian Government Agency, is inviting interested parties to quote for the "Supply of machinery and equipment, as well as trucks in a greenfield soda ash/caustic soda processing plant". The advert was placed on behalf of KDCL Minerals (T) Ltd - a private company which states that the $US 125 million project at Lake Natron in Northern Tanzania will produce approximately 200,000 tonnes of soda ash annually.
Three-quarters of the world's population of Lesser Flamingo live in East Africa – and all depend on Tanzania's Lake Natron as a breeding site. The development and associated infrastructure could permanently prevent the birds from nesting at Lake Natron, spelling doom for the region's spectacular flamingo flocks.
| | |
| --- | --- |
| | |
"This is worrying indeed" —Lota Melamari, CEO of Wildlife Conservation Society of Tanzania (WCST-BirdLife in Tanzania)
In opposition to development proposals of 2007, BirdLife launched its 'Think Pink' campaign. At the same time the Lake Natron Consultative Group - a coalition of 49 mainly African institutions - was formed to urge the Tanzanian Government to abandon the project. "Through campaigns like Think Pink, the world, local communities, Tanzanian NGOs and ordinary citizens have said a big 'No' to the project - this will not change", warned Ken Mwathe of BirdLife Africa Partnership Secretariat and Coordinator of Lake Natron Consultative Group.
Earlier plans for mining Lake Natron involved Tata Chemicals Ltd. and the governmental National Development Corporation. BirdLife welcomed the withdrawal last year of an initial, inadequate and inappropriate Environmental and Social Impact Assessment (ESIA), and is awaiting a new ESIA to be produced and reviewed by a competent team of experts. "The Tanzanian Government has promised, and consistently maintained, that no new ESIA would be conducted before having in place an Integrated Management Plan for the Lake Natron Ramsar Site, and this process is still ongoing", concluded Lota.
Credits: This news was bought to you by BirdLife's Think Pink Campaign. "
* * *

Si vous êtes allés au Lengai et vous sentez concernés, prenez quelques minutes de votre temps pour intervenir auprès de Bird Life's Pink Campaign, de l'ambassade de Tanzanie, de l'entreprise Tata Chemicals !

Merci pour votre intérêt !



adresses ci-dessous:
- Bird Life International : www.birdlife.org

http://www.birdlife.org/action/campaigns/lake_natron_flamingos/index.html
Support a BirdLife Campaign
>
Think Pink - save Africa's flamingos
>
Get involved and make a difference today
2 November 2007 was an important day for Africa's flamingos. A group of experts appointed by the Tanzanian Government met to review the findings of a study on the development of Lake Natron for soda ash extraction and make recommendations on the next steps to the Minister of the Environment of Tanzania.
BirdLife International sent detailed objections to the proposed development plans. We asked people to relay their concerns to the authorities in Tanzania. Thanks to your help the experts have recommended to the Minister of the Environment that further study is required on the environmental and social impacts on Lake Natron.
The BirdLife International Partnership will monitor closely the ongoing review and seek to provide more information on the development plans.
"We're still on Pink Alert"
You can support BirdLife's Think Pink campaign.
1. Send a letter or fax: Express your opposition to the proposed salt ash development on Tanzania's Lake Natron by sending a letter or fax. Either, alongside thousands of others, will make an enormous difference.
Write to the Tanzania Minister of Environment, asking him to reject the proposal on grounds of severe environmental impact. Please send your letter to: Rt Hon Mark Mwandosya, Minister for Environment, Vice President's Office, PO Box 5380, Dar es Salaam, TANZANIA. Fax no. +255 22 2128749
Please copy correspondence to:
The Permanent Secretary, Ministry of Natural Resources and Tourism, PO Box 9372, Dar es Salaam, Tanzania, Fax +255 22 2123158
The Director General (Ag) National Environment Management Council (NEMC), Tencot House (3rd floor), Sokoine Drive, PO Box 63154, Dar es Salaam, Tanzania; Fax +255 22 2111579
The CEO/Co-ordinator, Wildlife Conservation Society of Tanzania, PO Box 70919, Dar es Salaam, Tanzania, Fax +255 22 2124572
Hazell Shokellu Thompson, Head of BirdLife's Africa Division, BirdLife Africa, PO Box 3502, 00100 GPO, Nairobi, Kenya. Fax +254 (20) 856 2246
- Tata Chemicals ltd :
Tata Chemicals Limited
Bombay House, 24 Homi Mody St., Fort Mumbai
Mumbai 400 001, India
Tel. +91-22-6665-8282
Fax +91-22-6665-8144
- Ambassade de Tanzanie - France :
http://www.amb-tanzanie.fr/