Publié le par Bernard Duyck
Je relaie un poème paru sur le site de BirdLife International, concernant les flamants nains du Lac Natron, toujours menacés :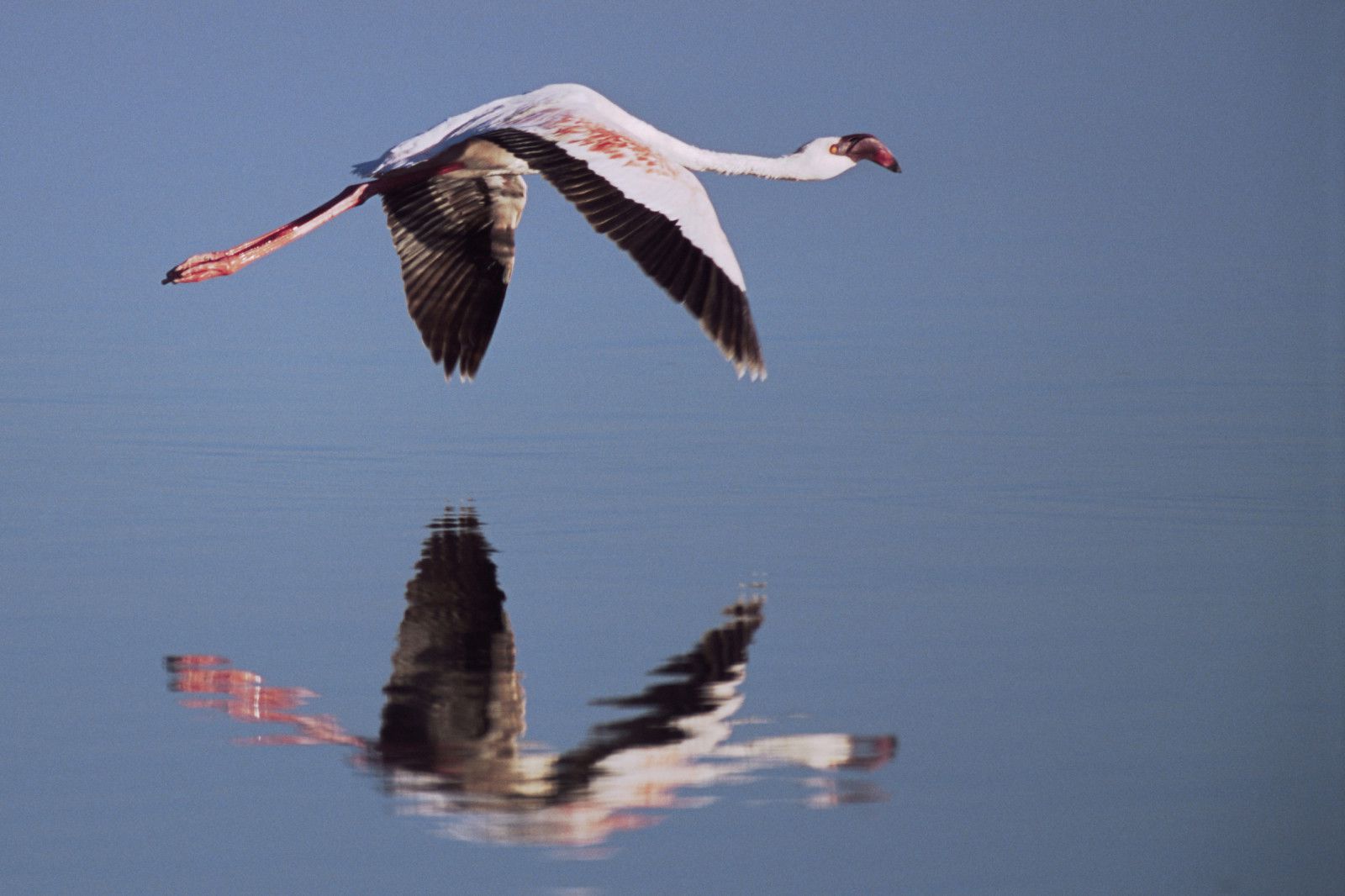 Flamant nain - Lesser Flamingo - www.JamesWarwick.co.uk - BirdLife International.
Think pink poem - All for the pink coloured beauties
The lake that is in between,
in between in more ways than one,
in between two countries: Kenya and Tanzania,
in between ecological and economical supremacy,
its home for the pink coloured wading beauties.
Tata, once the investor, forever the investor,
while he was saying 'yes' to economic development,
we said 'no' to environmental degradation,
calculating expenses, as we imagined extinction of the beauties,
how could he, what did these pink ones ever do to him?
These pink coloured wading beauties.
Lake Natron - abode for the flamingos,
upon threat we had to raise a voice for the voiceless beauties,
we could not, would not…stand and watch them become extinct,
we were ready to fight, ready to match, ready for anything,
all for the bird with a professional one-legged catwalk,
all for the pink coloured wading beauties.
Noises from the community were unstoppable, uncontrollable,
as Professionals from all walks of life came in between also,
for Tanzania, it was a battle of wits,
between Government and Lake Natron Group,
yet together we stood for this pink splendour to survive,
together for the pink coloured wading beauties.
To preserve nature, to preserve the fauna,
we felt obliged, not to revolt but to protect,
defying all the chemicals, defying all the proposals,
ready to wage war against destruction and for conservation,
we had to act and Think Pink,
and preserve the pink coloured wading beauties.
Joan Mwihaki
(Intern Writer, BirdLife International Africa Partnership Secretariat, Nairobi - joankabugu@gmail.com)