An overview on August 27 in the area of Vatnajökull glacier in areas of Bardarbunga, of Dyngjujökull, and Holurhraun north of the latter, has led to the discovery of significant changes in surface.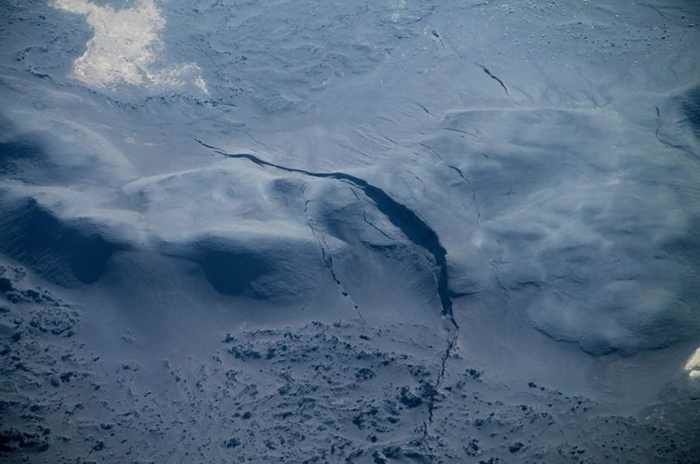 Fractures in Holuhraun in northern glacier Dyngjujökull - Credit Tobias Dürig pic.twitter.com/emb4gSfsli
At the Holuhraun, a lava field of 1797, new fractures appeared. They correspond to a surface remobilization of an existing fracture by extension following the establishment of the dyke in this area (F.Digonet / Culture volcano)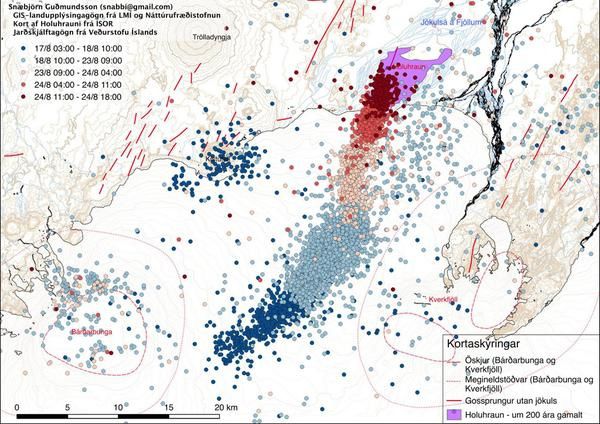 Seismicity of the previous days and position of Holuhraun, N of Dyngjujökull - doc Gudmundson / Univ of Iceland
A succession of four cauldrons surrounded by circular fractures in the ice cap at the Bárðarbunga, deep 15 to 15 meters, about 1,000 meters wide, aligned over 4-6 km (Reuters - Univ of Iceland).
Thirty to forty million cubic meters of ice melted during their formation, without the appearance of jökulhlaup ... waters could have taken the lead of the Lake of Grímsvötn, another subglacial volcano further south under the Vatnajökull. (Univ of Iceland )
According to the Met Office, there were no signs of increased tremor in connection with the formation of these pots.
Sources :
- IMO
- University of Iceland - Tweets
- Culture Volcan – Bardarbunga
- Agence Reuters - Fréttir frá fréttastofu RÚV