On the road to Jökulsarlon, we meet the Hvannadalshnjúkur - 2119 meters, the highest point of Iceland and of Öræfajökull glacier/volcano, located on the rim of the caldera of a volcano sheltered under the Vatnajökull ice cap, in Icelandic " the glacier of lakes. "

Vatnajökull, with an area of ​​8.300km², covers 8% of the area of ​​Iceland and hides four active volcanoes, the Öræfajökull south, the Kverkfjöll to the north, the Grímsvötn and the Bárðarbunga, northwest.

The Öræfajökull is a stratovolcano, with a basaltic to rhyolitic dominant, truncated by a summit caldera of 4 km x 5, occupied by the glacier of the same name (686 km² and volume 370km³) served by outlet glaciers, the Skaftafellsjokull and the Fjallsjökull.

Built mainly during the Pleistocene and the interglacial periods, his recent activity is dominated by a few summit explosions and flank effusions. From June to October 1362, an explosive eruption of VEI 5 ​​devastated the area, leaving it its name, which means "Wasteland, or abandoned land" ... it is the largest eruption since the settlement of Iceland. In 1727-28, an eruption of VEI 4 marked the caldera and the western flank.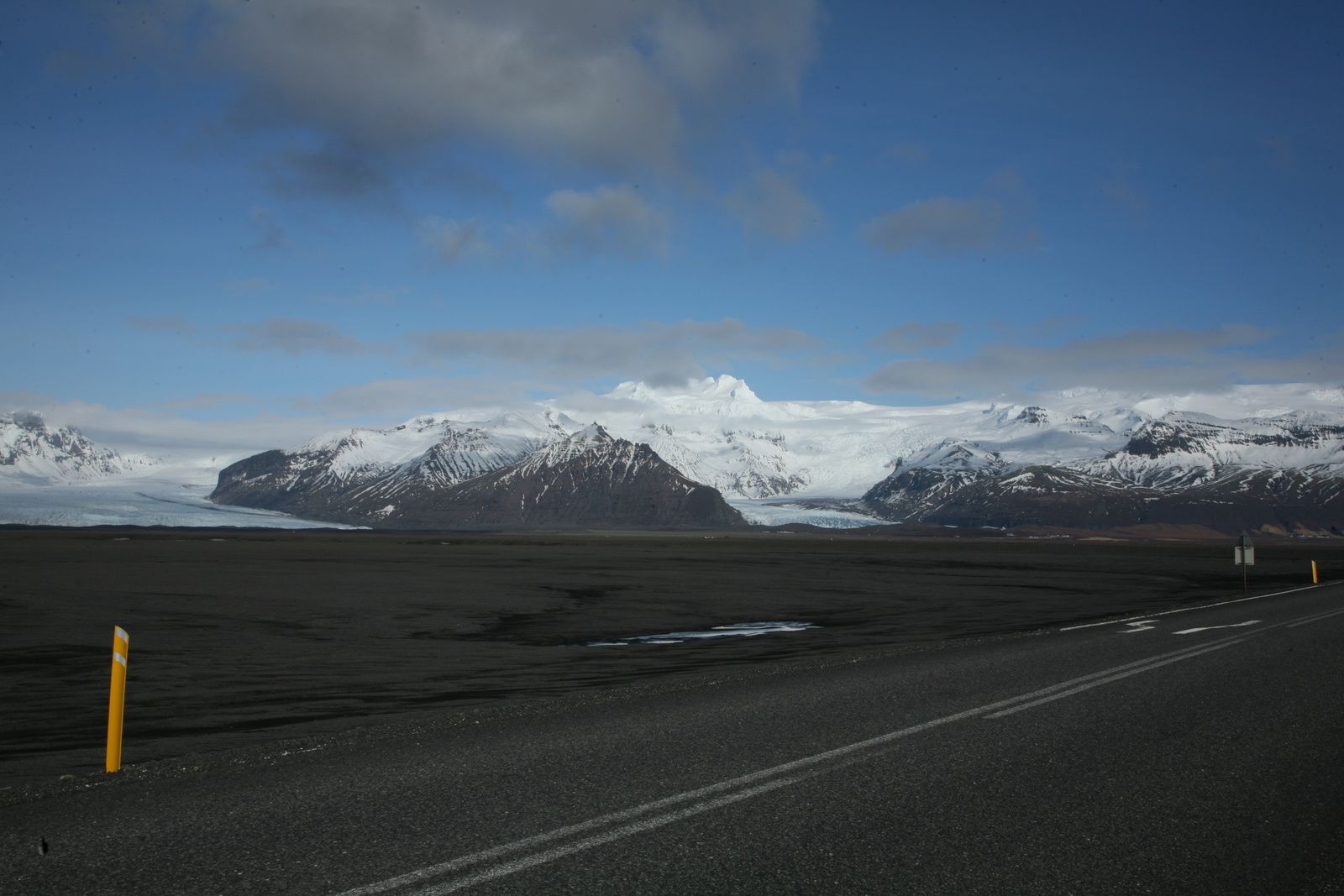 Two outlet glaciers (outlet glaciers) of Öræfajökull : the Skaftafellsjokull and Fjallsjökull, to the left ofthe road - photo © 2015 Bernard Duyck
Another outlet glacier of the Vatnajökull, the Breiðamerkurjökull ends with a glacial lagoon, known as Jökulsárlón, appeared around 1934 to 1935.

The ice tongue began to decline with the rising of temperatures, causing a calving process of variable sized icebergs and increasing the size of the lagoon, which passed from 7.9 km² in 1975 to 18 km² today.



Ice blocks are all different, very white, furrowed with black marks, or with a particular blue color ... for the oldest. An opening of the lagoon to the ocean lets the icebergs go out with the tides.

Many seabirds, arctic terns, gulls, eider ducks, great skuas, gannets, puffins, nest nearby and are fishing in the lagoon.

The action of the tides and the accelerated retreat of the glacier suggest the birth of a deep fjord.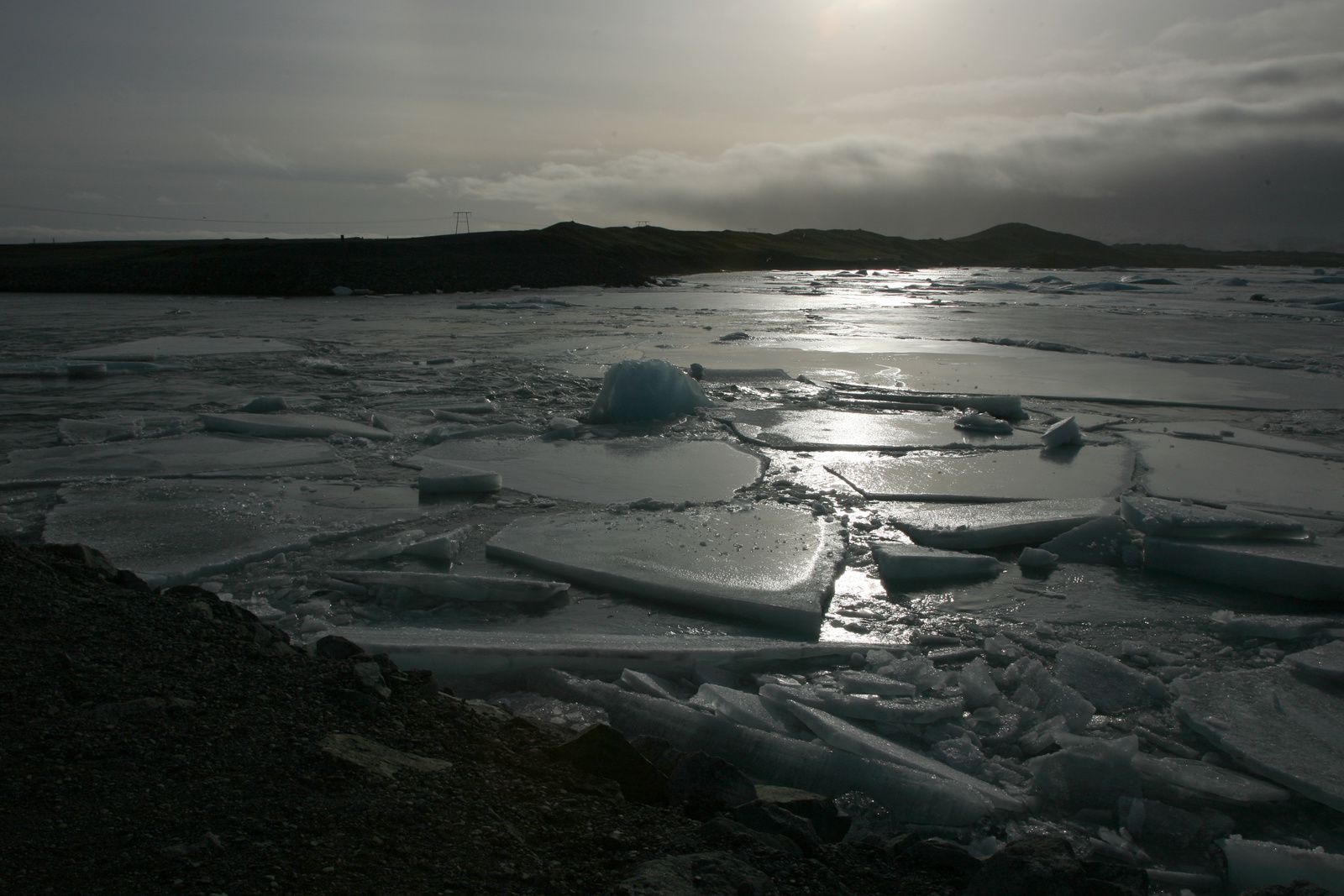 To Jökulsárlón, the name of the island is not usurped ... Iceland, the land of ice. - Photo © 2015 Bernard Duyck
Jökulsárlón has been part of several films: two James Bond: "Dangerously yours" and "Die Another Day," a Batman, "Batman Begins" and served as Siberian decor in "Tomb Raider".