The eruption of Wolf volcano on Isabela / Galapagos island is not much documented for now.

The entrance to the lava flow in the Pacific on 28 May 2015, however, was recorded both by the passenger of the ship Endeavour as by the satellite EO-1 of NASA.

Mirova always reports a thermal anomaly "Moderate" ... signs of an eruption in progress.

Sources: Parque Nacional Galapagos / NASA EO-1 / Mirova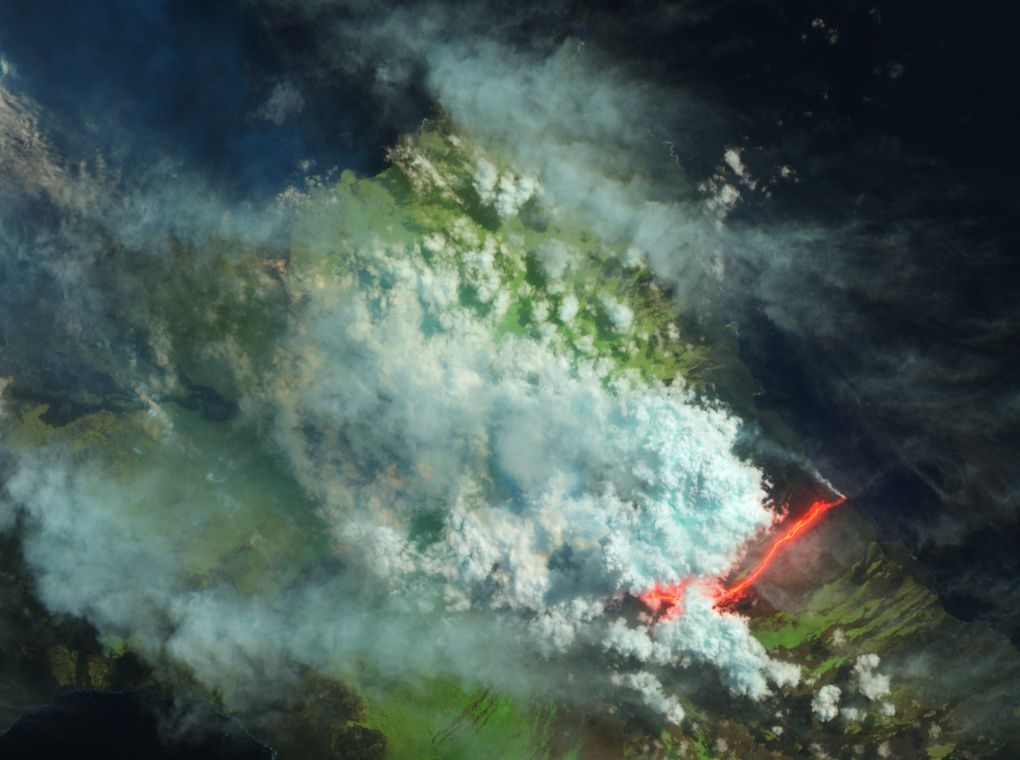 Despite extensive cloud cover, the Advanced Land Imager (ALI) on the Earth Observing-1 satellite acquired this view of lava flowing into the ocean on May 28, 2015. The false-color image combines shortwave infrared, near infrared, and green light (ALI bands 9-7-4). Clouds appear blue-white, while liquid water is dark blue. Vegetated areas are green; old lava flows are brown. Fresh lava is bright orange and red.
Vidéo Nat Geo on ligne 29.05.2015
GSI details about the eruption of Shindake on the island-volcano Kuchinoerabujima:
Sample analysis confirms the phreato-magmatic nature of the eruption, based on a composition of ~ 60% altered rocks and ~ 30% slightly magmatic substance.

The JMA confirms that the volcano's crater has not undergone significant change.

Sources: GSI - link & JMA / via Shérine France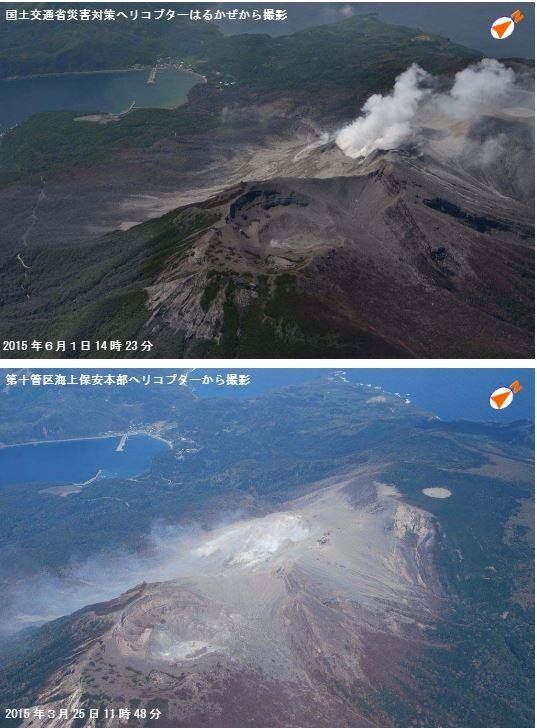 Kuchinoerabujima - few morphological changes of Shindake crater (top photo / 01.06.2015, with the plume) - photo JMA
In Mexico, the Colima volcano has still regular explosions. On June 1, we count more than 40 explosions.

Sources:
Universidad de Colima
WebcamsdeMexico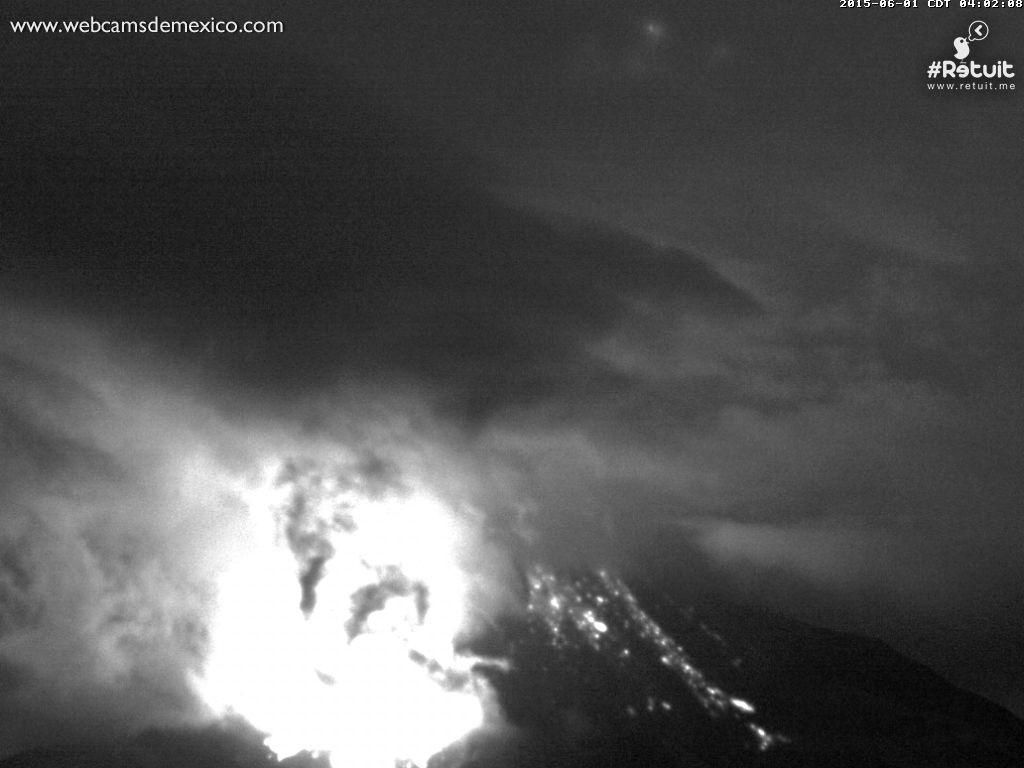 Colima 01.06.2015 / 4:32 - strong explosions and glowing impact on the summit. - Photo webcamsdemexico