The intensity of the ongoing eruption continues unabated ... the lava flow towards the ENE grew substantially and the covered area is approximately 10.8 square kilometers. No evidence of subglacial eruption, or changing in discharge and conductivity in the Jökulsá River.

The low-frequency tremor, measured yesterday stopped around 21:30 to resumeon 04.09 morning in a minor key. The source of the tremor was not identified with certainty; one possible explanation is according to scientists, an interaction between magma and water.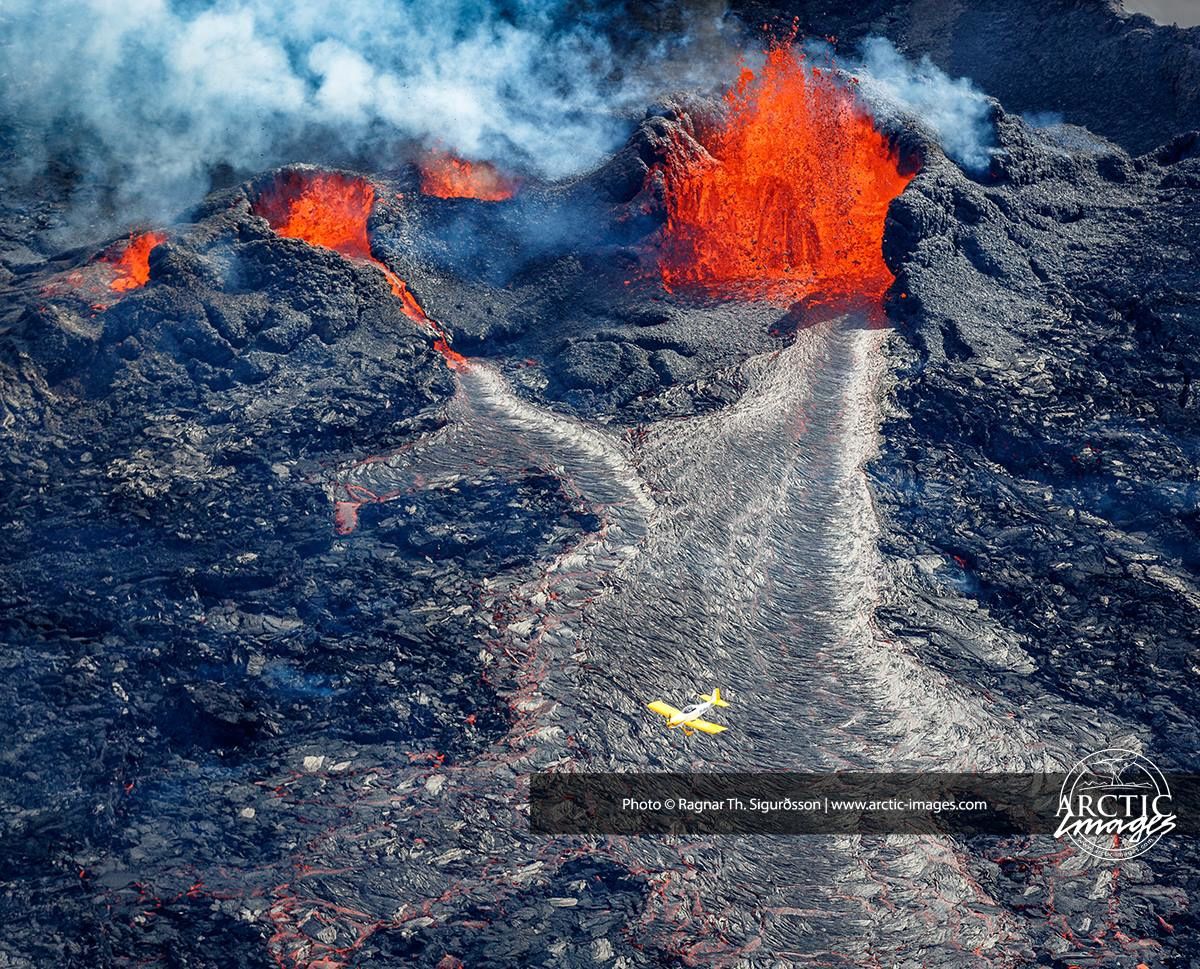 The fissure in Holuhraun - a plane in down center for scale - photo Ragnar Sigurdsson / Arctic Images
Earthquakes are still detected in the northern part of the dyke, in the eruption site, and under the Dyngjujökull. Four tremors above magnitude 4 were detected in the caldera of Bárðarbunga, the largest M4,8 at 3:09 tonight.

Emissions of sulfur dioxide continue and, due to low wind conditions, are concentrated near the site of eruption, reaching dangerous levels for health

Regarding the graben that forms south of the eruption, cracks identified by the radar, and some well visible by aerial observation, show horizontal and vertical above the dyke travel.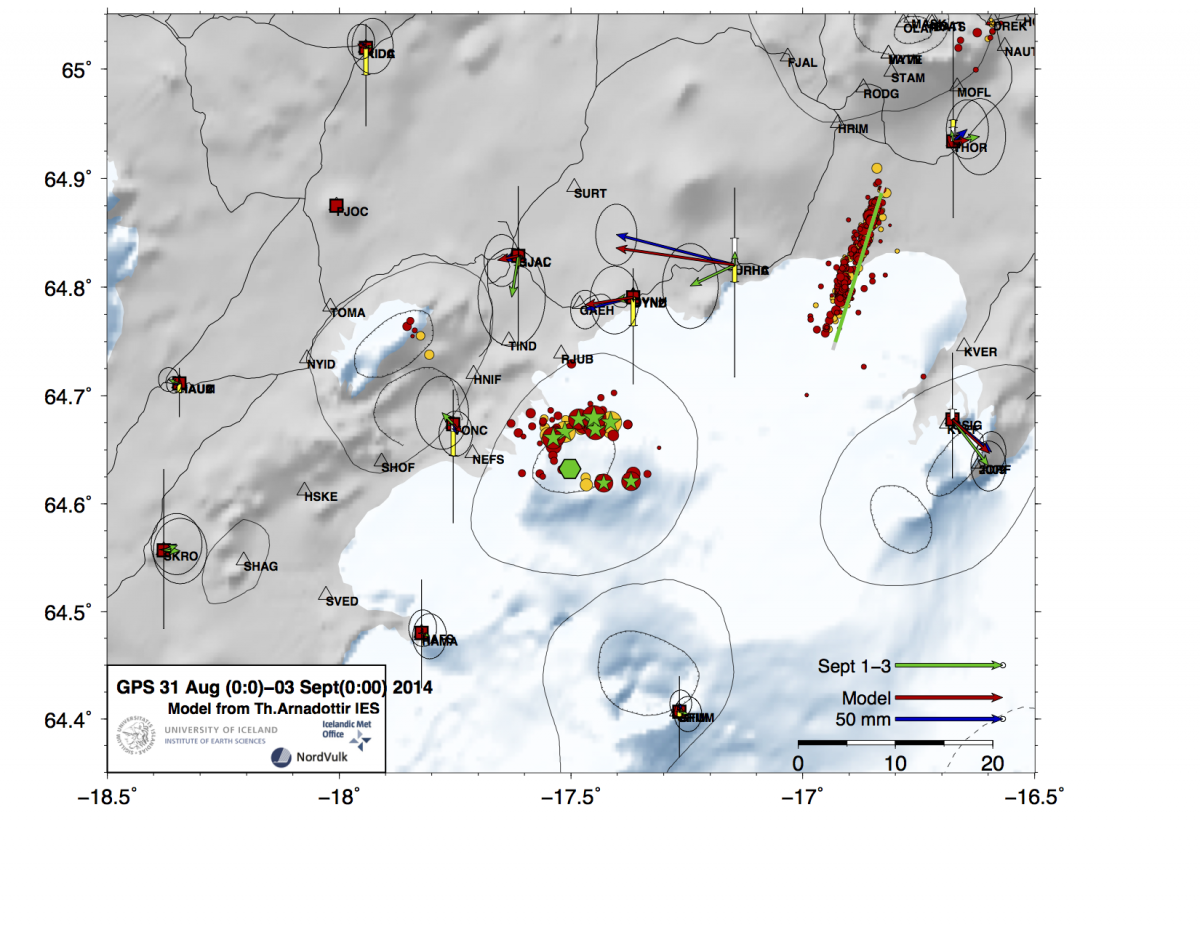 Position and movement of GPS stations - the distance in the opposite direction on each side of the dyke, shows the opening of the rift in the ice Dyngjujölull - doc IES
A picture taken at night in infrared details the front washing and crack, warmer zones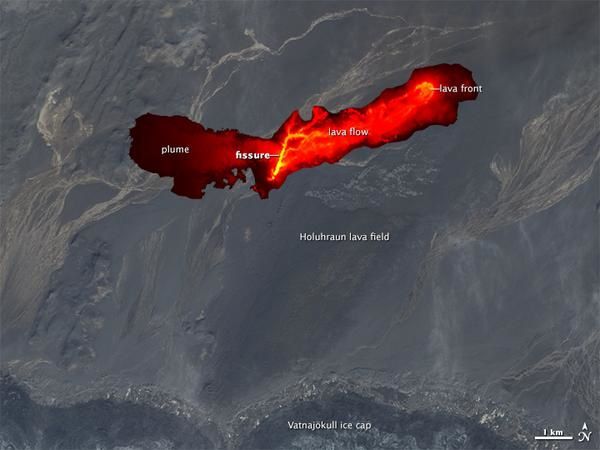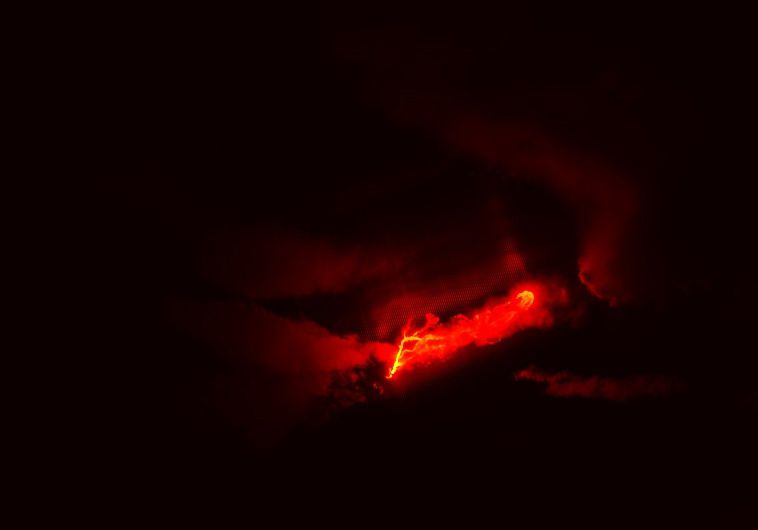 Top, high-resolution infrared Holuhraun composite - bottom Holuhraun in infrared at night - Doc. NASA MODIS Aqua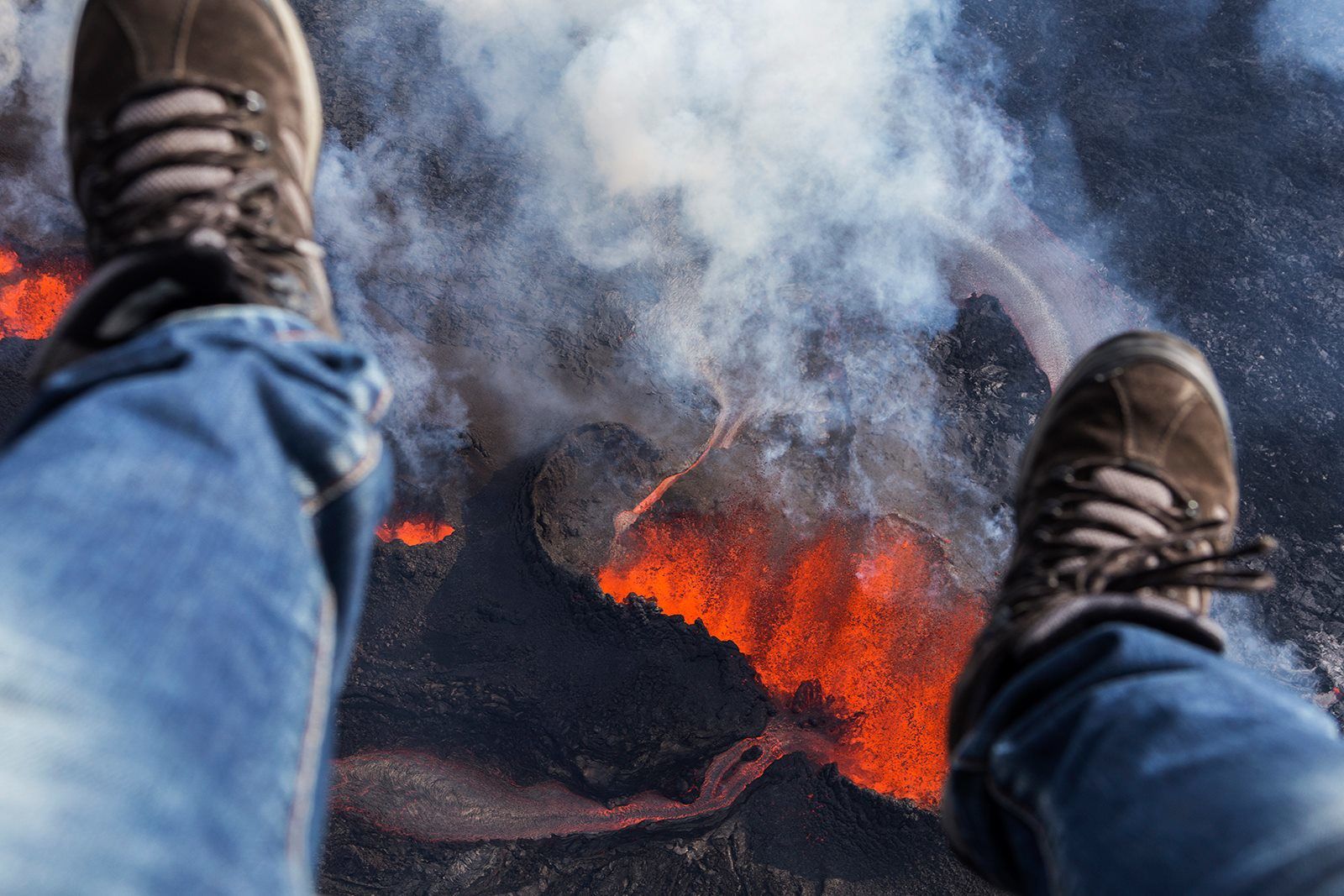 As a bonus, because we will never do the same ... "JUMP INTO HELL" - a photo of Iurie Belegurschi Photography