On Isabela Island in the Galapagos archipelago, the eruption of Wolf volcano continues.

In recent days, the site Mirova reports an high thermal anomaly, and Aqua MODIS satellite imagery of June 18 show that the eruption site is now located in the caldera, a few kilometers west of the original site.

No news of the eruption on the site of the Parque Nacional, except a retweet from Andes EN, signaling that the population of endemic pink iguanas remains stable despite the eruption.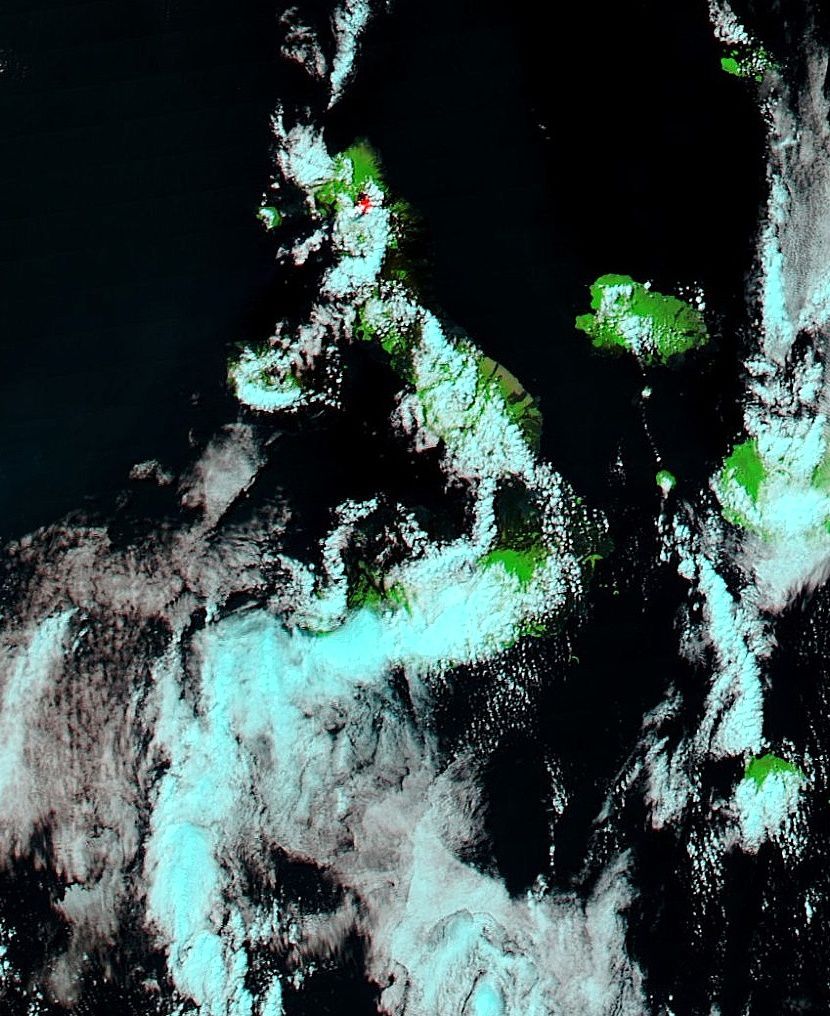 Volcan Wolf - Image Modis Aqua /TC4_Galapagos.2015169.aqua.721.250m of 06.18.2015 - the eruption site in the caldera (red dot)
In Sinabung / Sumatra, the pyroclastic flows have followed throughout the day of June 19th

Of those that were reported June 19, 2015:
- 8:12 - term casting 2,500 m - 500 m ash column. SE
- 9.50
- 11:38 / 11:42 - term casting 3,000m -Column ash 2,000m
- 11:51 - term casting 2,500 m -Column ash 1,000m
(Info via PVMBG / Twitter)

It is interesting to see the development of the pyroclastic flow of 11:40 to 11:42, in the pictures of endrolew @; James Reynolds, also on site, reports that while the east side of Sinabung was covered by pyroclastic flows on the morning of 19 June (Twitter)

Beautiful images of pyroclastic flows Sinabung by Guy de Saint Cyr / Apen Sitangang / Lumban Gaol Janter, filmed from 9 to 15 June 2015, which illustrate the power and the extreme danger they represent.


Pyroclastic flows of Sinabung by Guy de Saint Cyr / Apen Sitangang / Lumban Gaol Janter - via the Adventure and Volcanoes site.