Galapagos / Ecuador Islands :the Wolf volcano, located north of the island Isabela, presented the 24.05 from 0:50 UTC (11:50 p.m. loc) seismic signals forerunners of the eruption which began on May 25 at 1:58 after 33 years of inactivity.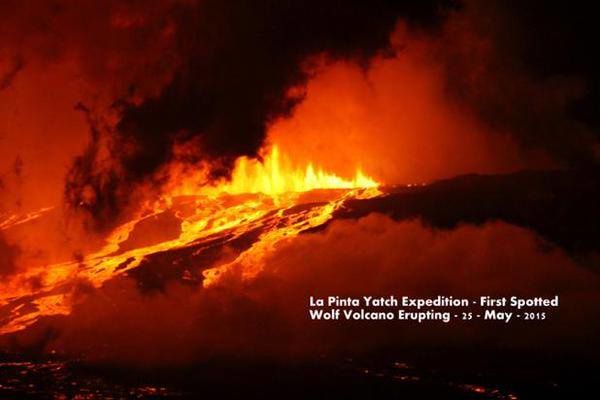 Eruption of volcano Wolf / Isla Fernandina, (Pta Espinoza.) - 05/25/2015 - photo Yacht La Pinta shipping on Twitter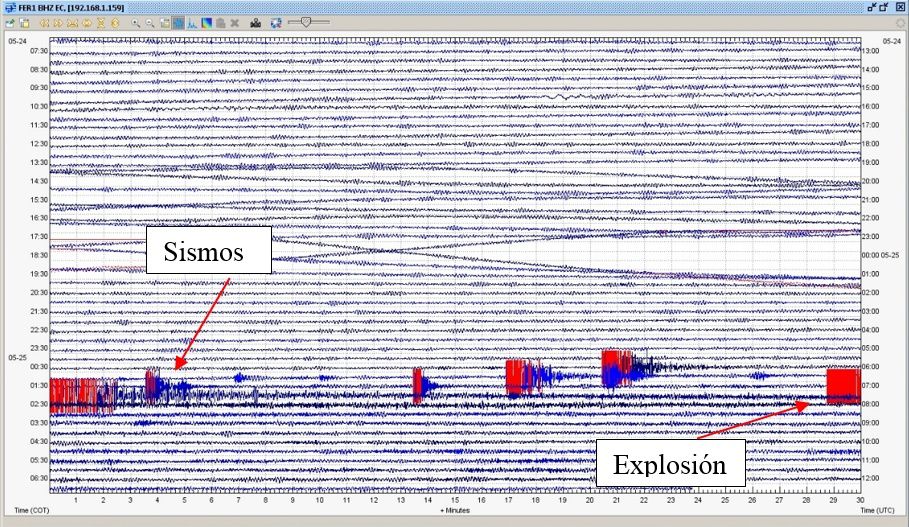 Seismogram of Wolf Volcano / Isla Fernandina, the 5/25/2015 (Pta Espinoza.) - The signal from the explosion at 6:58 ET earthquakes of magnitudes lower earlier - source IGEPN
The explosion was accompanied by an eruptive plume amount in the early hours of 10 to 15 km.

The fissure eruption affects the SSE upper flank of the volcano, and supplies several lava flows moving towards the sea.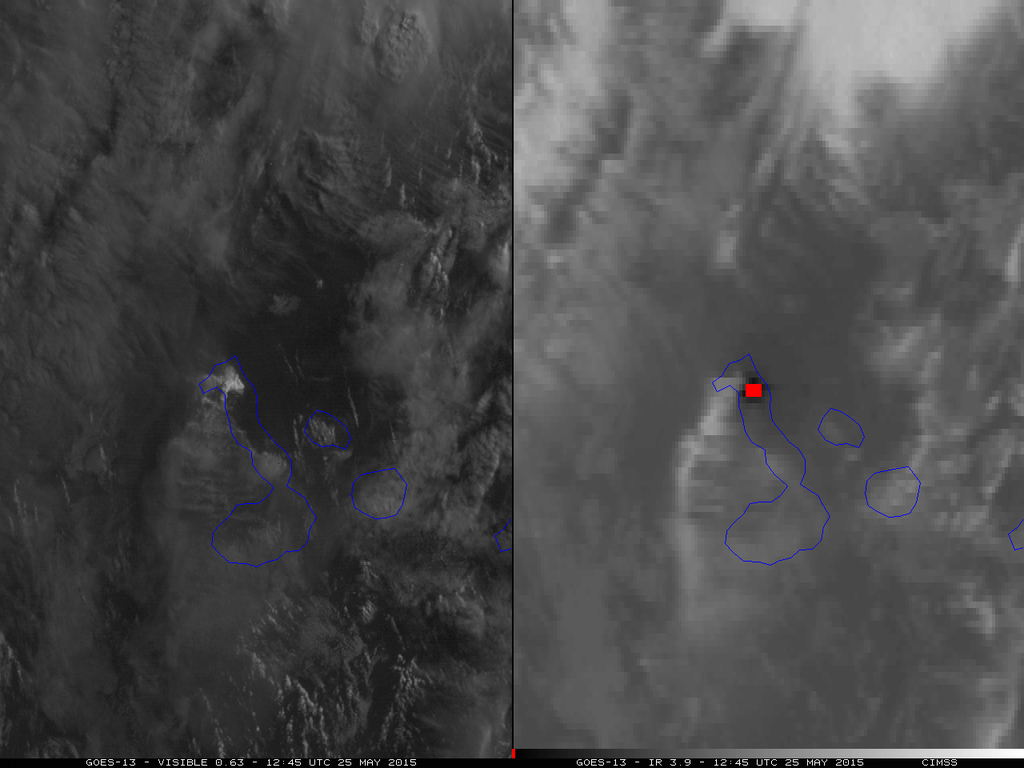 Wolf - 25.05.2015 - eruption in the ranges of the visible & IR by the satellite Goes - in blue, the outline of the islands - via cimss.ssec.wisc.edu
The event is lowered on May 26, and is not threatening locals, tourists, or the endemic population of pink iguanas - (Parque Nacional Galapagos)

The Wolf Volcano is the highest volcano in the Galapagos archipelago, with 1,710 meters. This shield volcano has slopes over the other volcanoes in the archipelago, and has an extensive summit caldera, 6km. x 7. The last eruption on date according to GVP is from 28 August to 6 September 1982, and concerned the caldera and the SE flank.
Sources :
- IGEPN - rapport 25.05.2015 - link
- Parque Nacional Galapagos