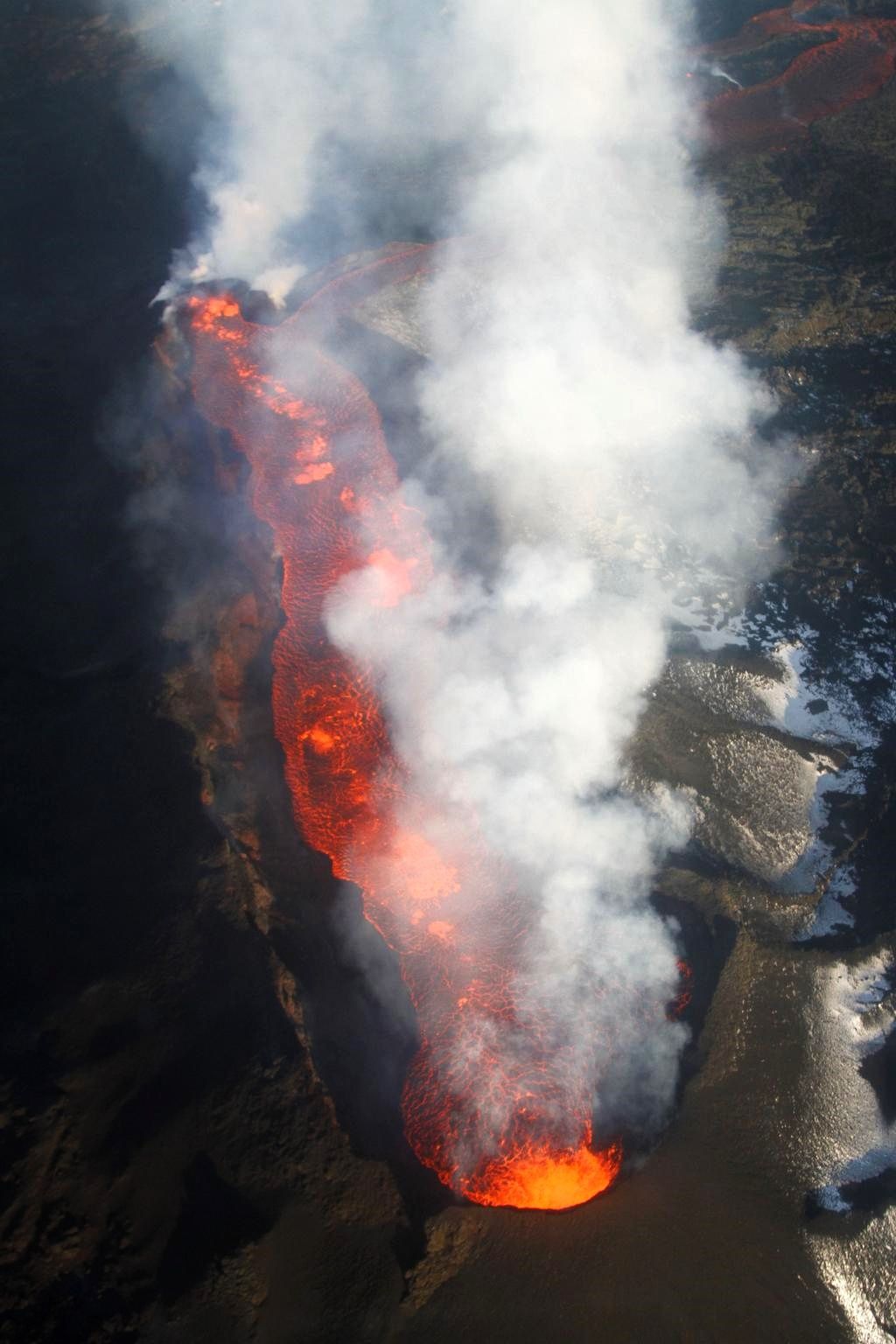 The crack and the lava lake of Holuhraun / Nornahraun - 01.21.2015 - photo Coast Guards / Dr. Anja Schmidt on Twitter
Scientists from the Institute of Earth Sciences and the Met Office had to leave the eruption site of Holuhraun on January 21 because of the extremely high levels of sulfur dioxide.

Elín Björk Jónasdóttir, from IMO, reports that the level of SO2 was measured at 84,000 μgr / m³.

At that rate, the masks which are equipped scientists are not enough, and it remains only a solution : to evacuate the area as quickly as possible. This extreme level is due to the very calm wind conditions. Sulfur dioxide, heavier than the air, is concentrated to the eruption site instead of being dispersed over a larger area. The very changeable wind conditions also forced the teams to carry a dosimeter.

Levels above 2,000 μgr / m³ of SO2 were measured at the village of Reykjahlíð north of the eruptive site, as well more moderate rates in Lake Myvatn.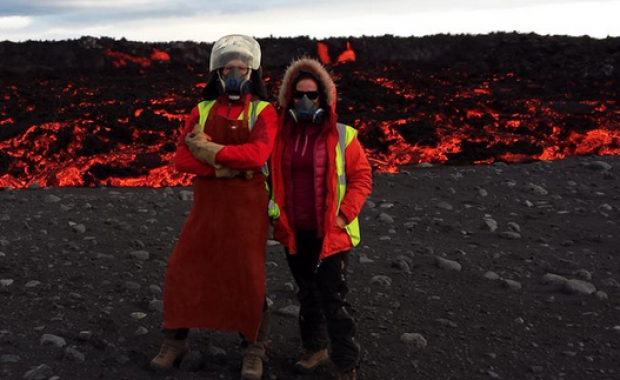 Ordinary Equipment of scientists working in the Holuhraun field - photo Institute of Earth Sciences / Iceland Magazine.
The levels of SO2 pollution over 2600 μgr / m³ are considered hazardous to health (already considered as critical over 600 μgr / m³ for sensitive groups).

The daily volume of SO2 emitted was estimated at 35,000 tons / day on January 21 and 30,000 tons on 23.01.





Location and magnitude of earthquakes in Bárðarbunga and Holuhraun the 23/01/2015 at 15:25 - Doc. IMO
The lava field has not greatly enlarged, but has thickened.

Seismic activity remains little different from previous days both at Bárðarbunga that at the level of the intrusive dyke. In the last 24 hours, one earthquake above 4-magnitude was recorded north of the caldera ( M4,7 on 23.01 / 3:07).

Sources :
- Iceland Magazine
- Icelandic Met Office - rapports journaliers - link