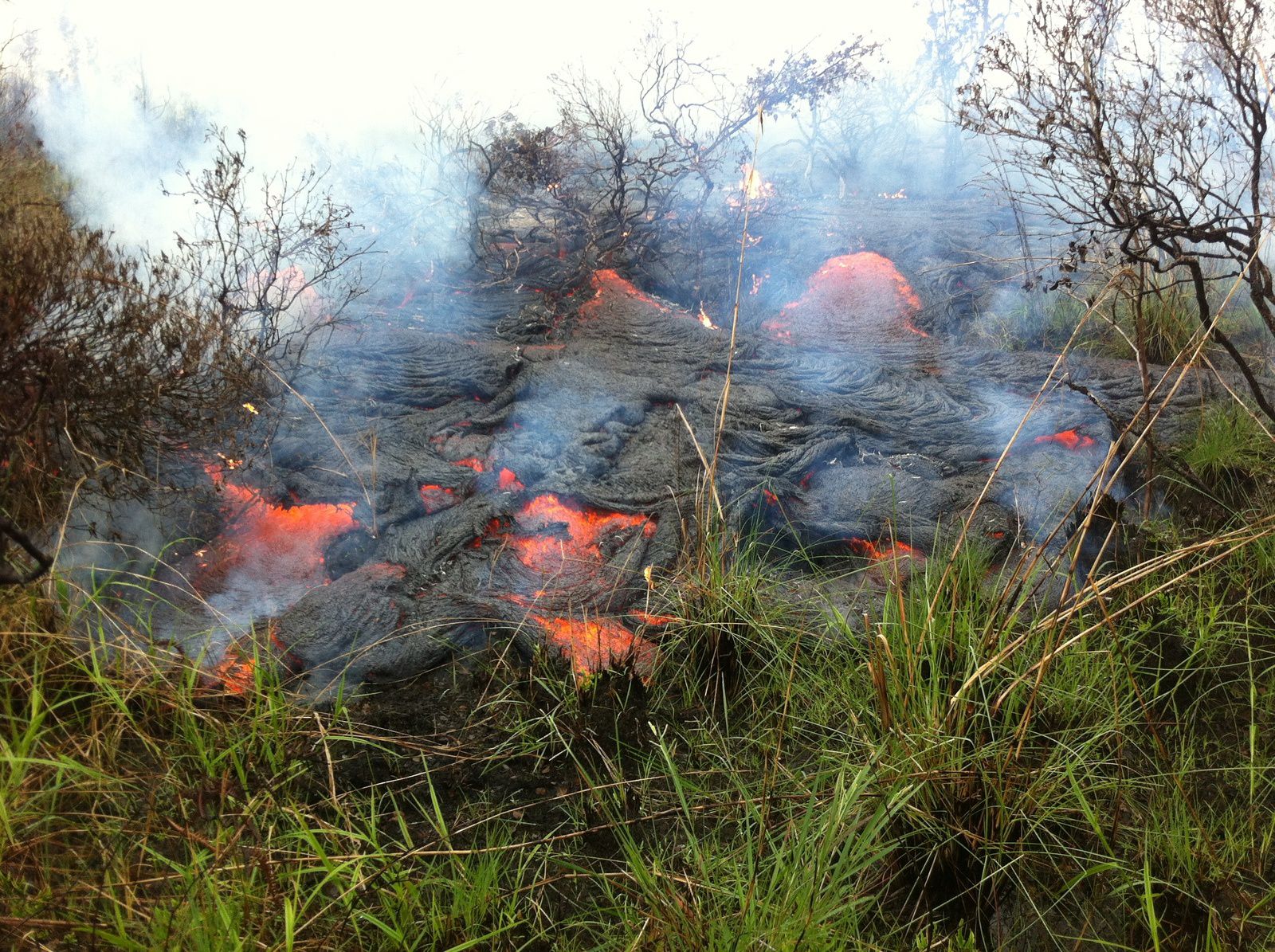 Hawaii - The head of the new active lobe of the June 27's lava flow, follows a sloping path towards Pahoa Marketplace - Photo HVO December 12, 2014
The lava flow called "June 27", powered by the Pu'u O'o system and located in the east rift zone of Kilauea, again threatening the village of Pahoa, following the creation of a new active lobe between the inspections of 24 November and 1 December.

The Civil Defense and the Hawaii Volcano Observatory reported that the head of a lobe of the June 27's lava flow is just 2700 meters from the intersection of Highway 130 and the Pahoa village road.

Since 9 December, she has advanced 900 meters, which characterizes the ratio of advance of 320 meters per day. This lobe takes a path that leads steeply on this road intersection near Pahoa Marketplace ... that would be achieved at constant speed in a week.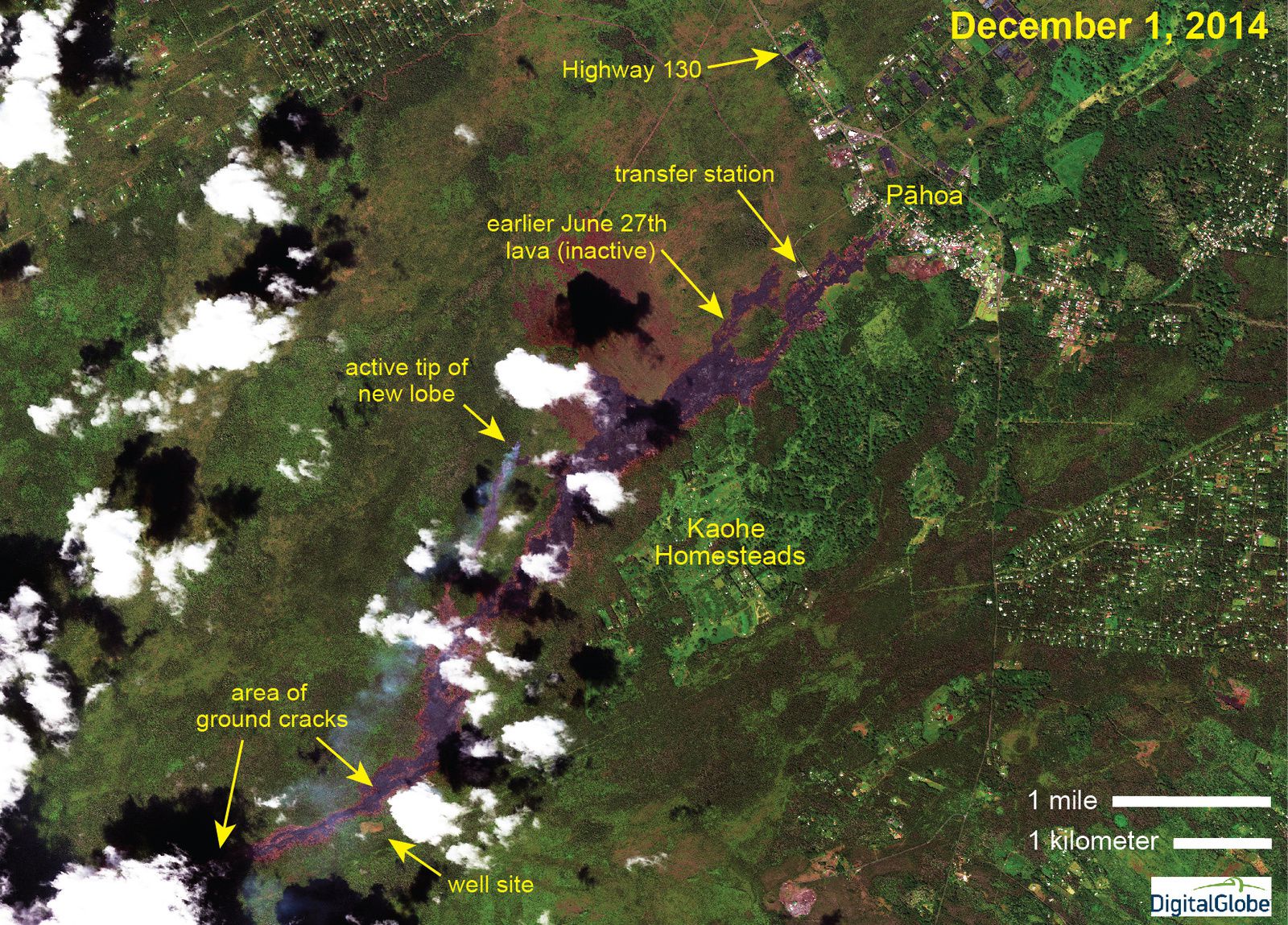 Hawaii - June 27's lava flow - position of the new active lobe, on 1 December compared with the old part of the cast becoming inactive - photo and annotations HVO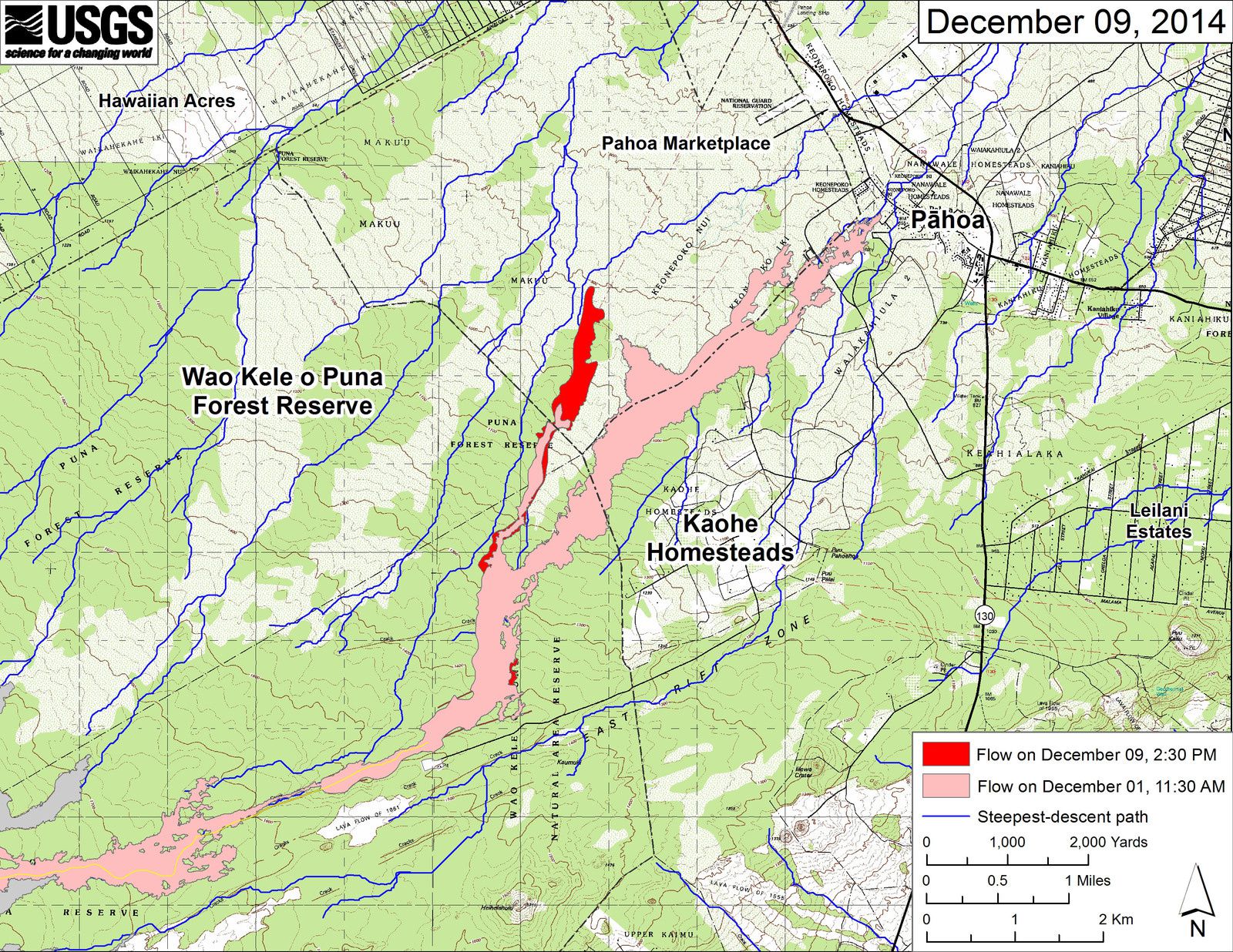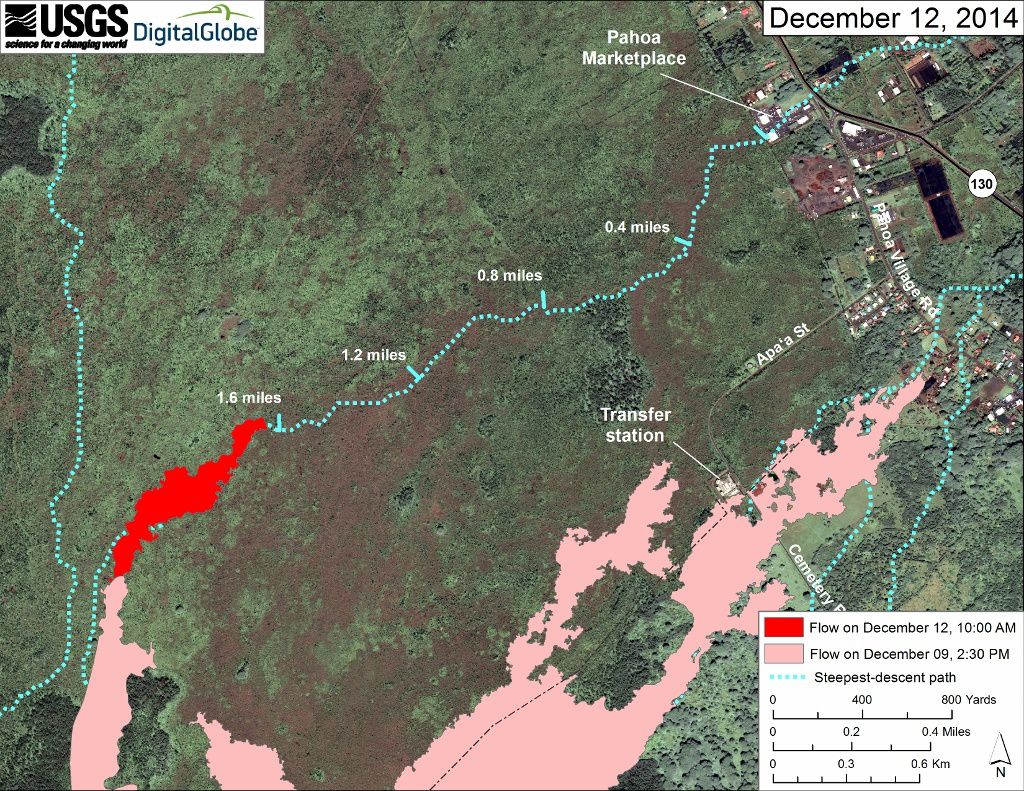 Hawaii - advance of June 27's lava flow - on top map: the 12/09/2014 - map below: 12/12/2014 - Doc. HVO
In addition to this active lobe, a breakout in the lava tunnel remains weakly active since December 5, at 2600 meters of Pu'u O'o.

This breakout is about 1,000 meters long, and has expanded the flow field in this area of about 200 meters.

Source:

HVO / Hawaiian Volcano Observatory - report and pictures