Usually little news from volcanoes of the Galapagos Islands.

A report by the IGEPN of April 20, 2015 reminds us that on these hotspot islands, particularly on Isabela, volcanoes remain active. Seismicity of the Sierra Negra volcano has increased since early April, with 12.04, more than 80 earthquakes per day.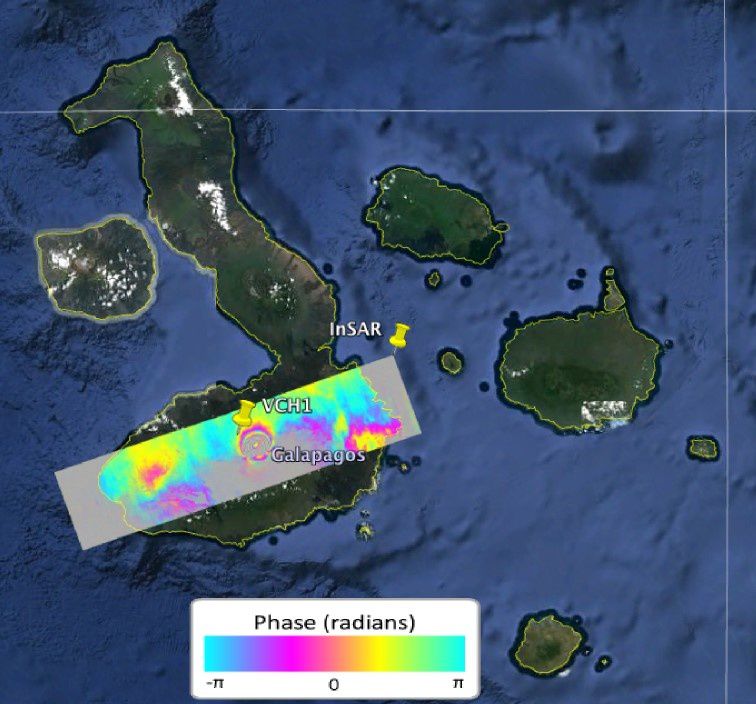 Sierra Negra on Island Isabela / Galapagos - NASA interferogram (IGEPN - cortesía del Dr. Paul Lundgren - NASA).
On the other hand, an interferogram of NASA, including images taken in March 2013 and March 2015, reveals the inflation in the Sierra Negra area approaching a meter in size, linked to a shallow magmatic intrusion.

National Park rangers are reporting an increase in the fumerollian flow and sulfur odors. On April 18, a thermal warning was recorded.

The Sierra Negra volcano is a basaltic shield with a large caldera 7km x 10.5 km, deep a hundred meters. A long winding ridge 14 km occupies the western part of the caldera floor and in a graben between the ridge and the western wall of the caldera, lies the largest fumerollian area of the Galapagos, always active: the Volcán de Azufre.
At least 12 eruptions have been recorded in historical times, and the last date of October 2005, of VEI 3.
Sierra Negra - left, the 23.10.2005, the 2nd day of the eruption - photo Minard Hall EPN - right, on 24.10.2005, on the 3rd day of the eruption - photo Gregg Estes / GVP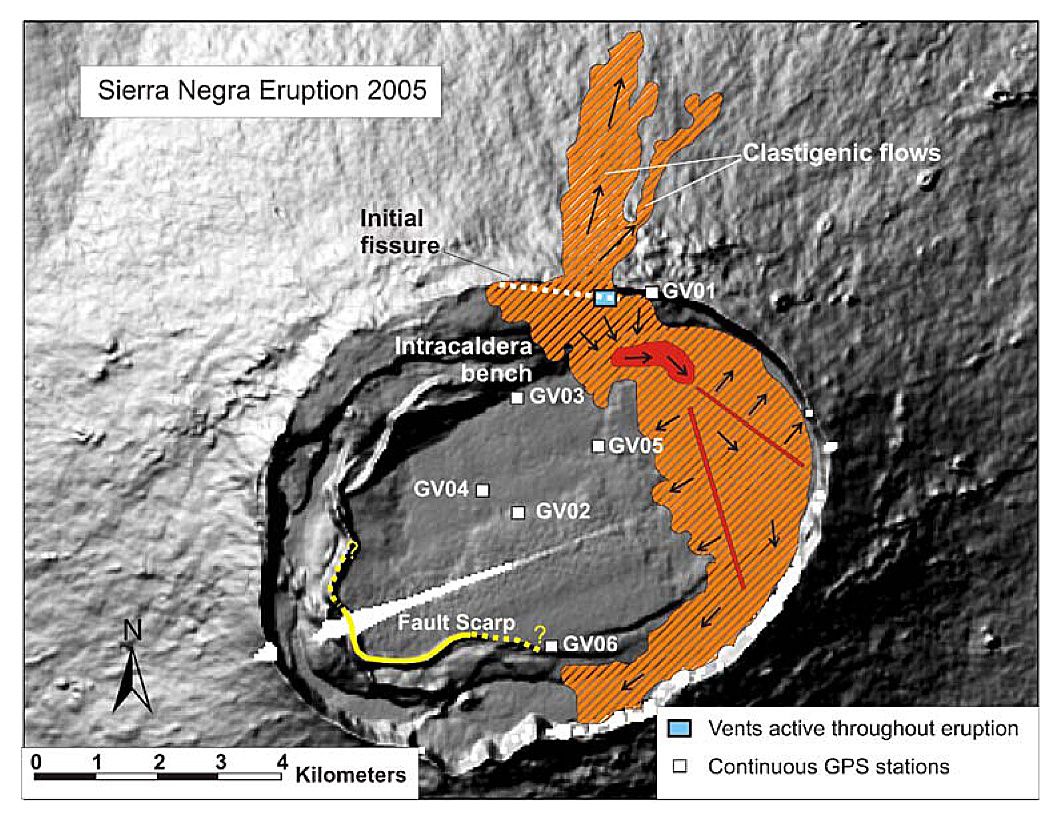 Sierra Negra eruption 2005 - position of the eruptive fissure, the active vent, the small lava lake feeding the cast (in red), and lava flows with directions (in orange) - doc D.Geist et al.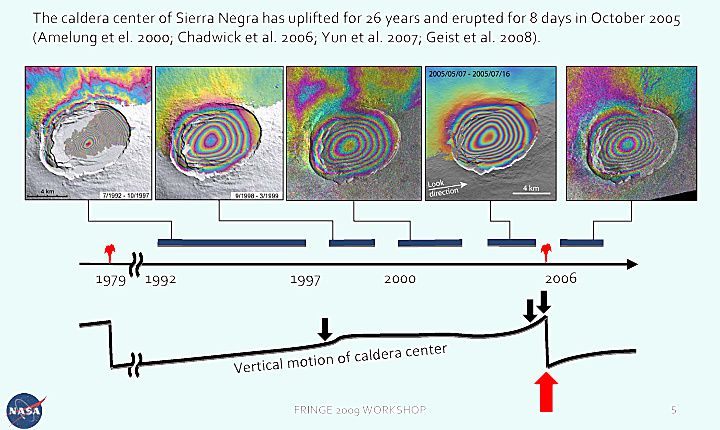 Sierra Negra - inflation from the center of the caldera between the last two eruptions in 1979 and 2005, in support interferograms - Doc. Nasa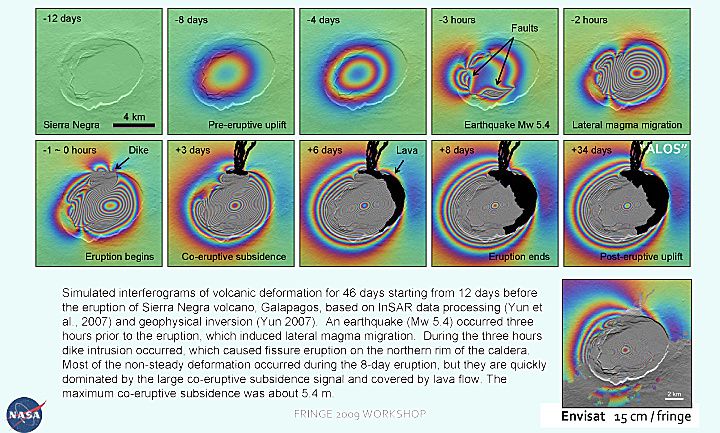 Sierra Negra - 2005 eruption: interferograms from J-12 to D + 34 - and lava flows evolution - Doc. Nasa