The visual parameters and seismicity remain alarming to Sinabung.
According BNPB, 116 avalanches occurred Sunday, and pyroclastic flows reached 3,000 to 3,500 meters to the southeast, along with a co-pyroclatic cloud amount to 3,000 meters.

This Monday, June 19, 67 avalanches were recorded in mid-day.The 7:18 p.m. pyroclastic flow traveled 3,000 meters, sprinkling ash village Kabanjahe.

The BNPB concluded his report by adding that in such conditions, the rash may last for some time yet.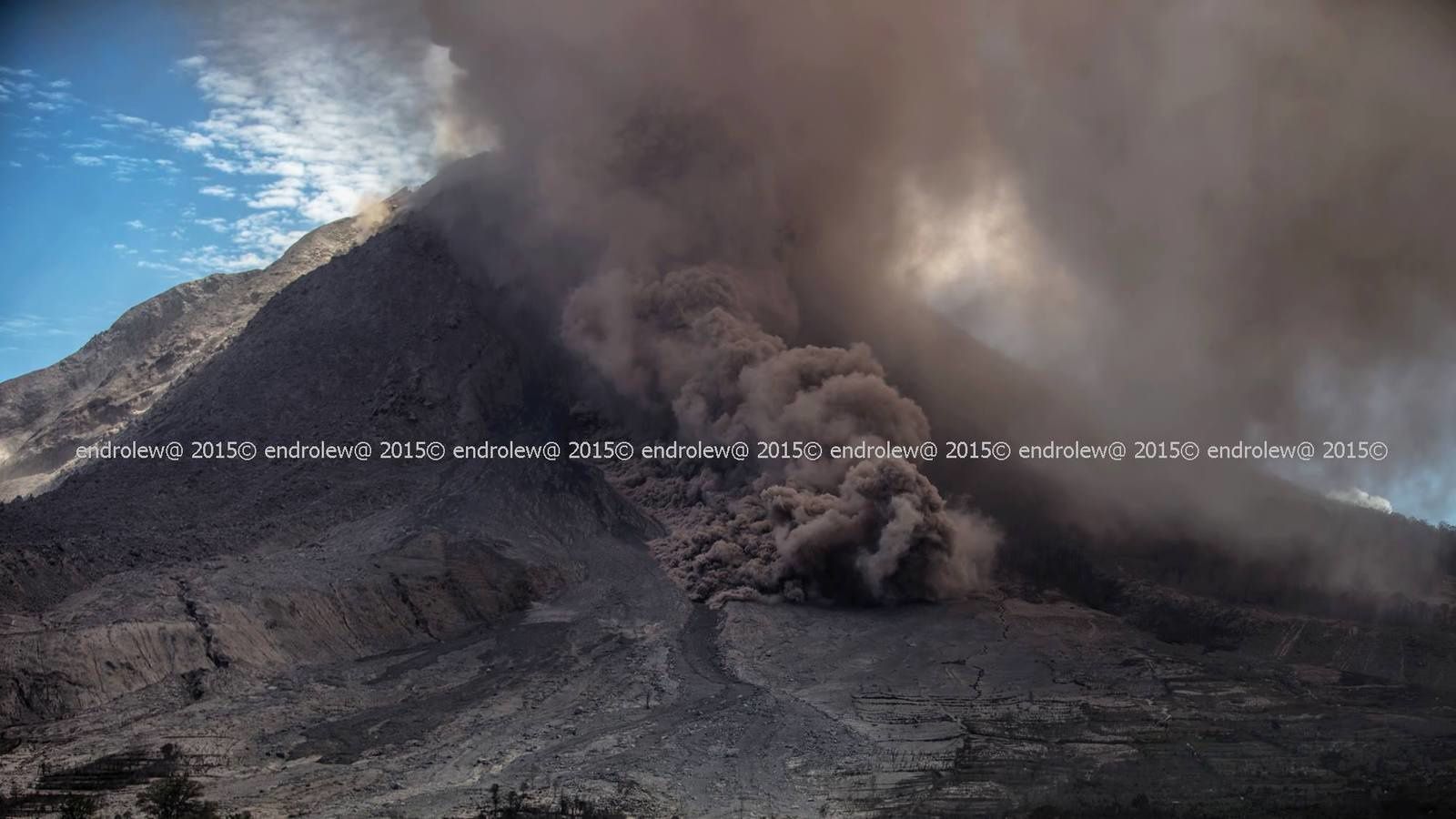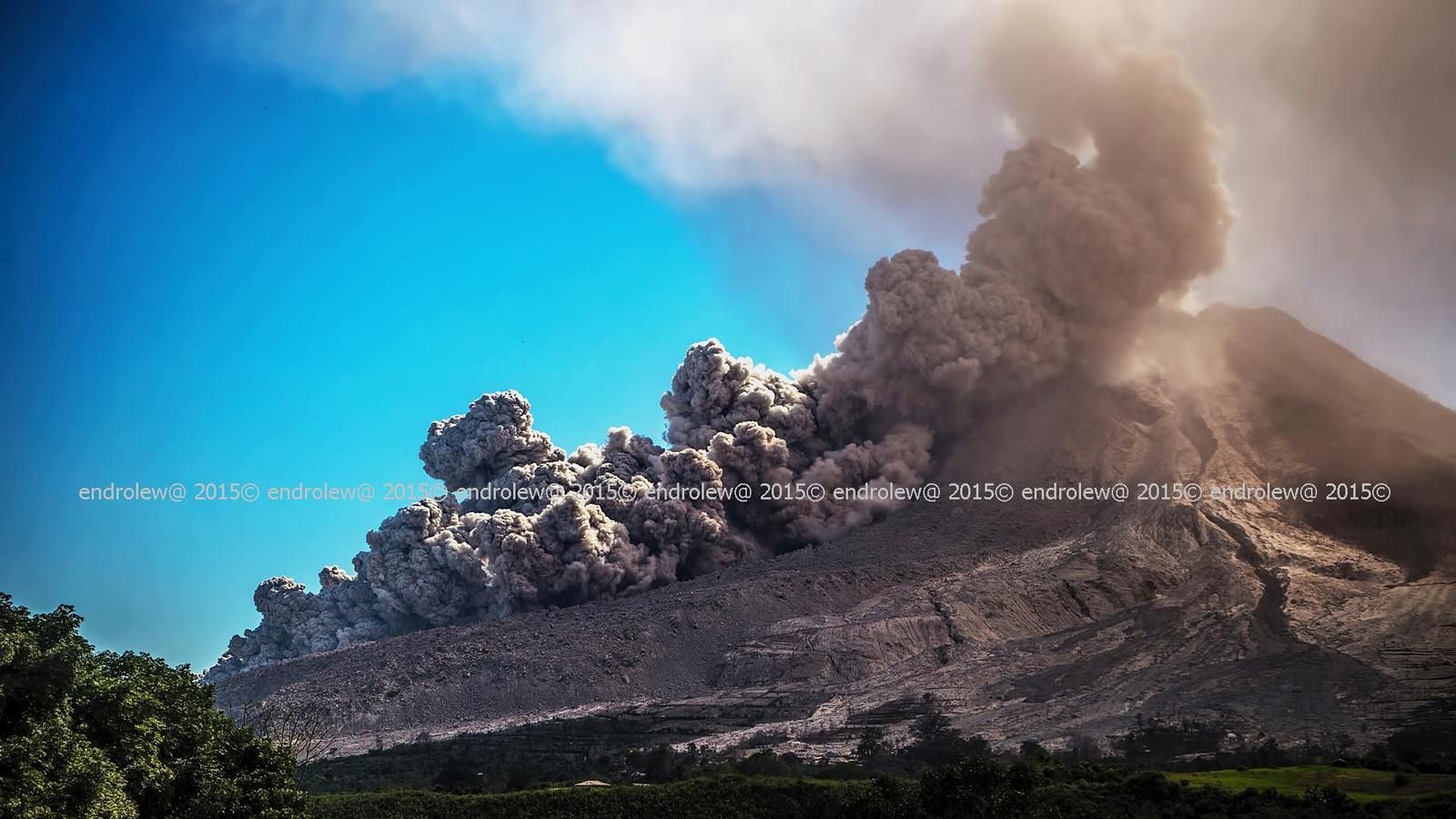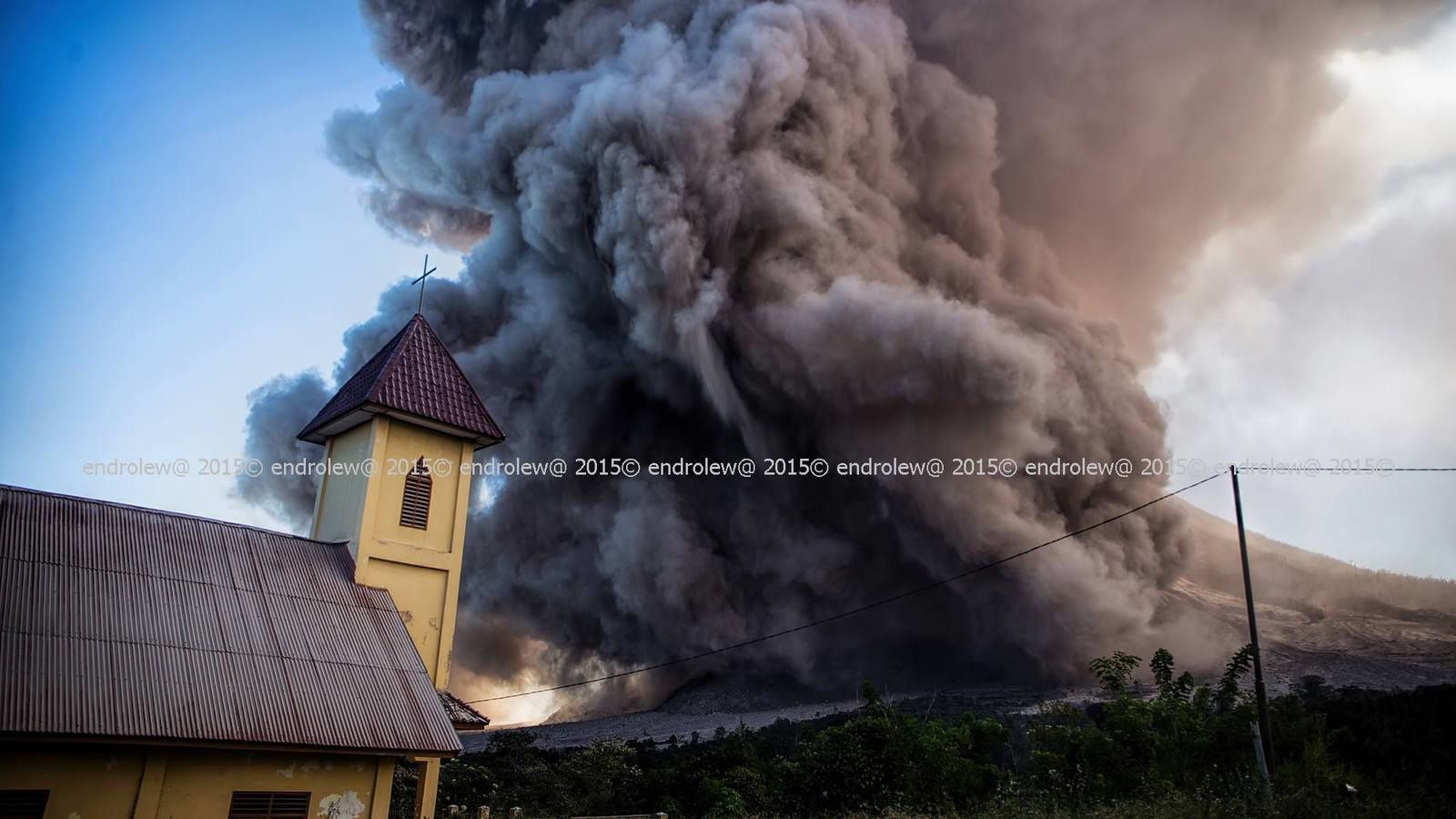 Sinabung and a pyroclastic flow as seen from the southeast, June 29 at 3:02 p.m. & 3:08 p.m. - photos endrolew@
Life isn't good for volcano's neighbors !

At present, the number of refugees amounted to 3,150 families, or 10,645 people. Among these, a particularly vulnerable group has 780 elderly people, 76 pregnant women and 967 infants and young children.

With the repetition of pyroclastic flows, the residents living on agriculture have to leave their land ... some refuse, others insist to quickly return to their villages, where is their livelihood, despite the danger. For some, their house was destroyed ... and the reconstruction means lacking: people would be willing to live farther away from the volcano, but it takes money to move out and start from zero, which means sell first the house, that nobody wants to buy.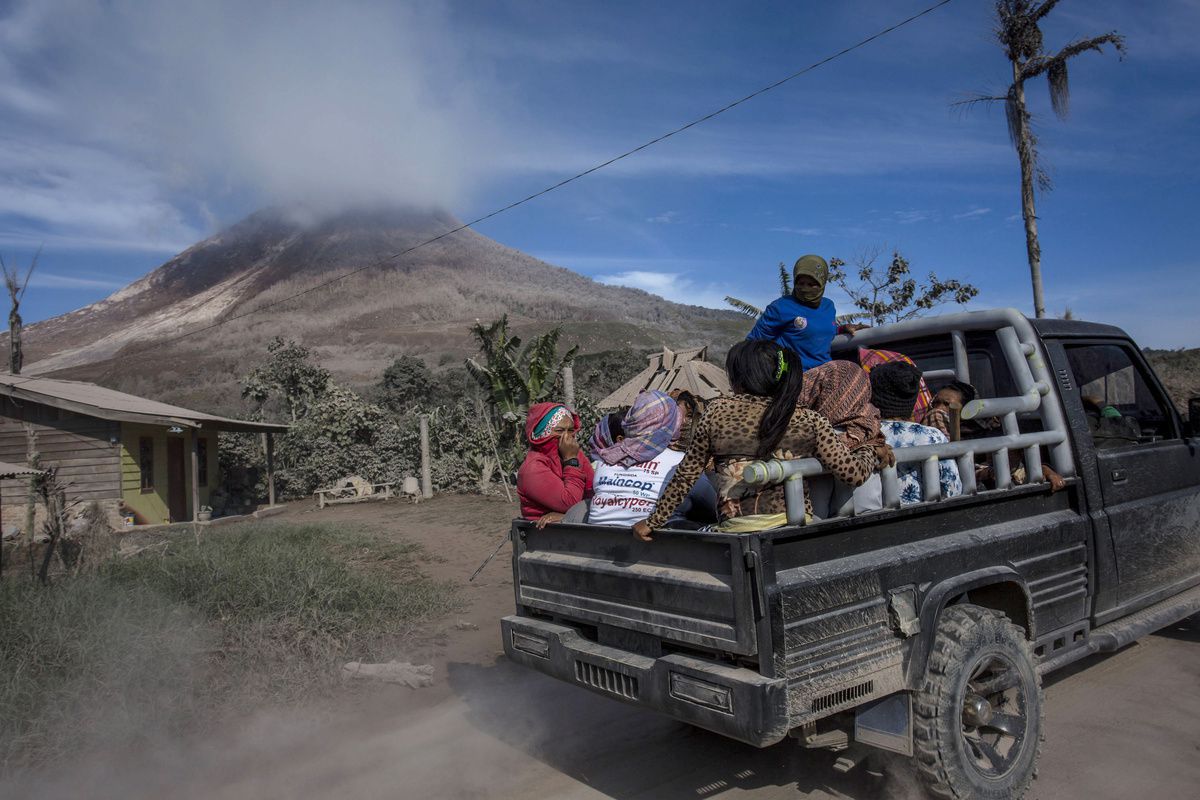 Sinabung - evacuations in the village of Sukanalu / Karo district - photo Ulet Infansasti - Getty images / 18.06.2015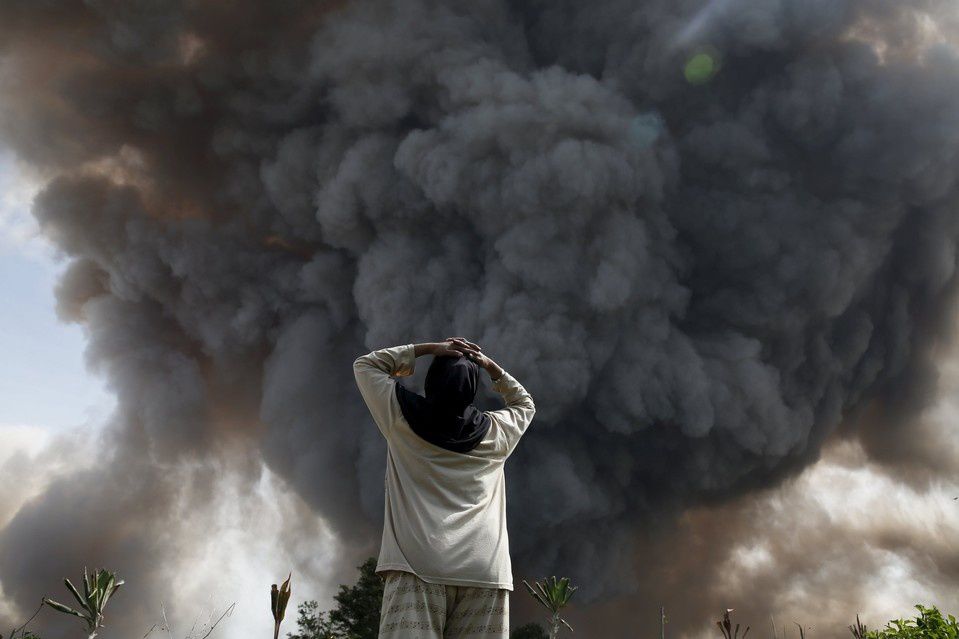 This photo expresses the despair and helplessness of the people facing the volcano - photo Beawiharta / Reuters
The ash emitted by the Sinabung paralyze the economic activities, particularly affecting farmers and planters. Nearly 47,000 hectares are damaged. The greatest damage occurred in the chili and citrus plantations, preventing and destroying crops. Total loss and damage reached in these sectors 817 billion Rupiah (over 100 million $).


Life in the affected villages and towns is also difficult because the activity is disrupted by falling ash and remobilization by traffic.