The IGEPN and Pasto Volcano Observatory shows an average of 6,200 earthquakes daily, with the main epicenters under the area called "El Artezón", southeast of the volcano Chiles.
Most earthquakes are small in magnitude, less than 3 on the Richter scale; two strongest earthquakes were felt the 20.10 of M5,9, and 29.10 of M4,7, felt in the towns of Tufiño, Chiles (Colombia), Johannesburg, The Angel, San Isidro and La Libertad. The total number of earthquakes since September 29 amounted to over 130,000 events.

After the earthquake of October 20, data from GPS stations, as well as radar interferometry images taken by the satellite of the Italian Space Agency, show little change ... the maximum deformation is 23 cm.

An analysis of parameters of the hotsprings Potrerillos, El Arteson and Aguas Hediondas, as well as "lagoons Verdes", indicate high temperatures and conductivity for the first three.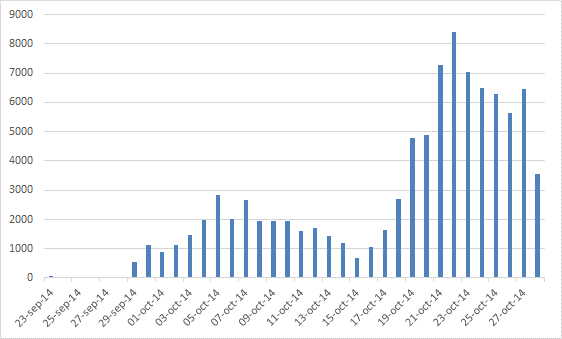 Number of earthquakes in Cerro Negro - Chiles area between September 29 and October 30 - Doc. OVSP-SGC / IG-EPN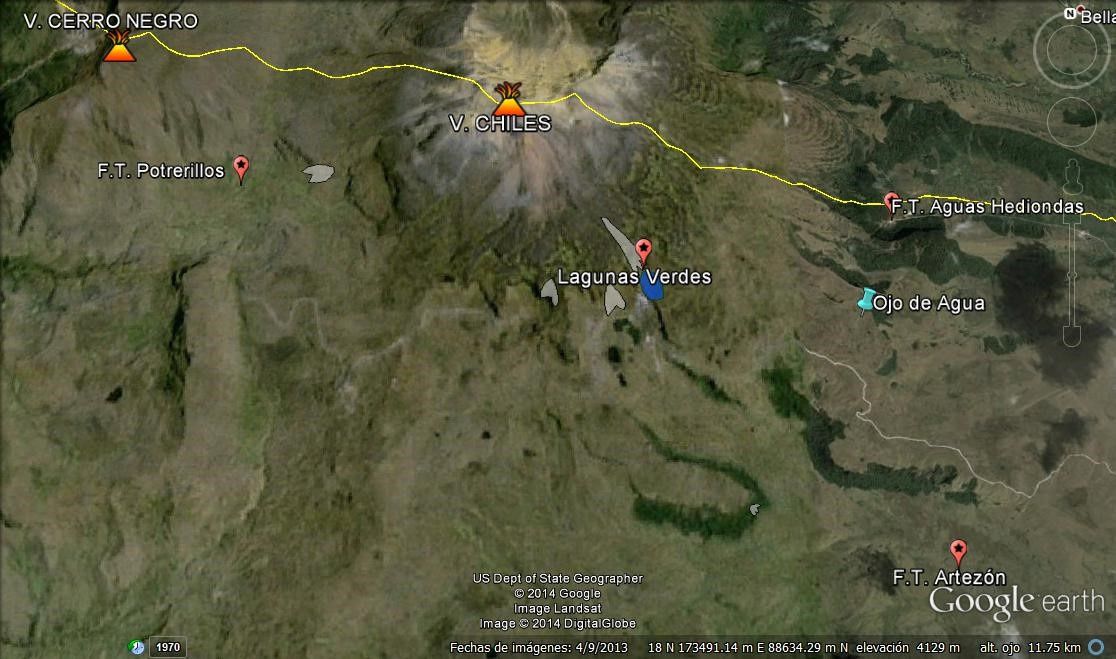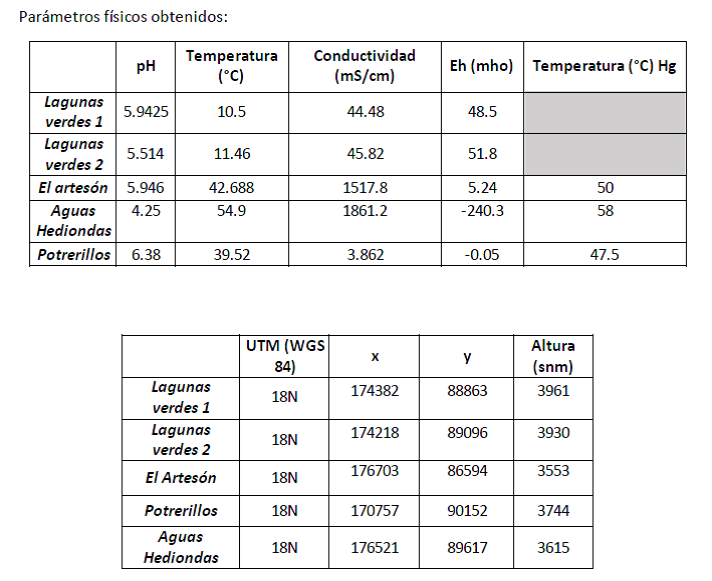 Location of hot springs and landslides post earthquake of October 20 and measured parameters / Ubicación y algunos de fuentes termales slidings producidos después del 20 de octubre del earthquake. / Doc.OVSP-SGC / IG-EPN
A helicopter flight shows no surface changes or new fumaroles, cracks. (See photo above)

The IGEPN concluded that the process of magma intrusion continues, without surface manifestations. The alert level remains at orange.
Observatoire Volcanologique de Pasto / IGEPN - link