An increased activity of Colima, Mexico, Friday in early evening, caused the evacuation of more than 80 people in the Becerrera region. The village of Yerbabuena, at the foot of the volcano, was covered by more than 5 cm. ash.

Saturday, July 11, an Overview of the volcano by the Proteccion Civil of Jalisco showed a significant degassing, moderately loaded in ashes. The fallout plume of ash and slumps are mainly on a west-southwest sector, and are reported on Zapotitlan de Vadillo and Carrizalillos.

During Saturday, pyroclastic flows have continued, and SEGOB advised to avoid staying in the ravines surrounding the Colima, because of the risk of possible lahars in case of rain.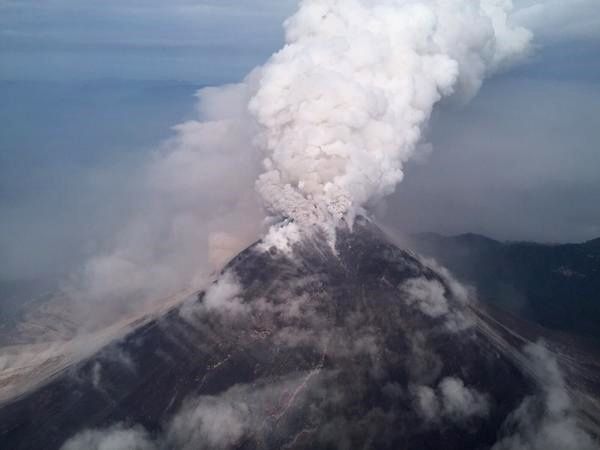 Colima - significant degassing found on 11/07/2015 during an overflight by Proteccion Civil Jalisco.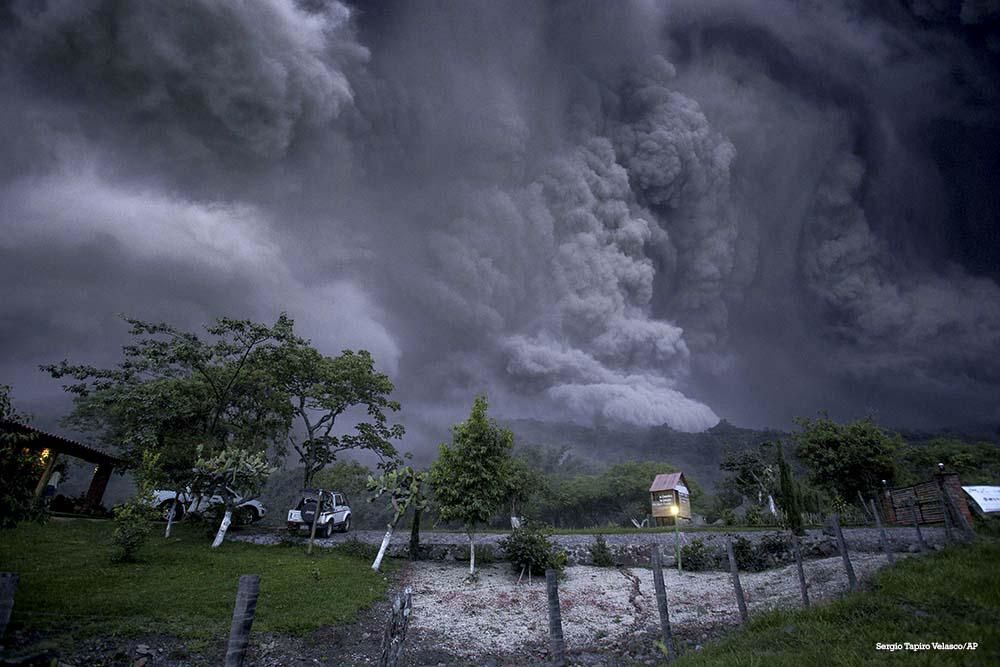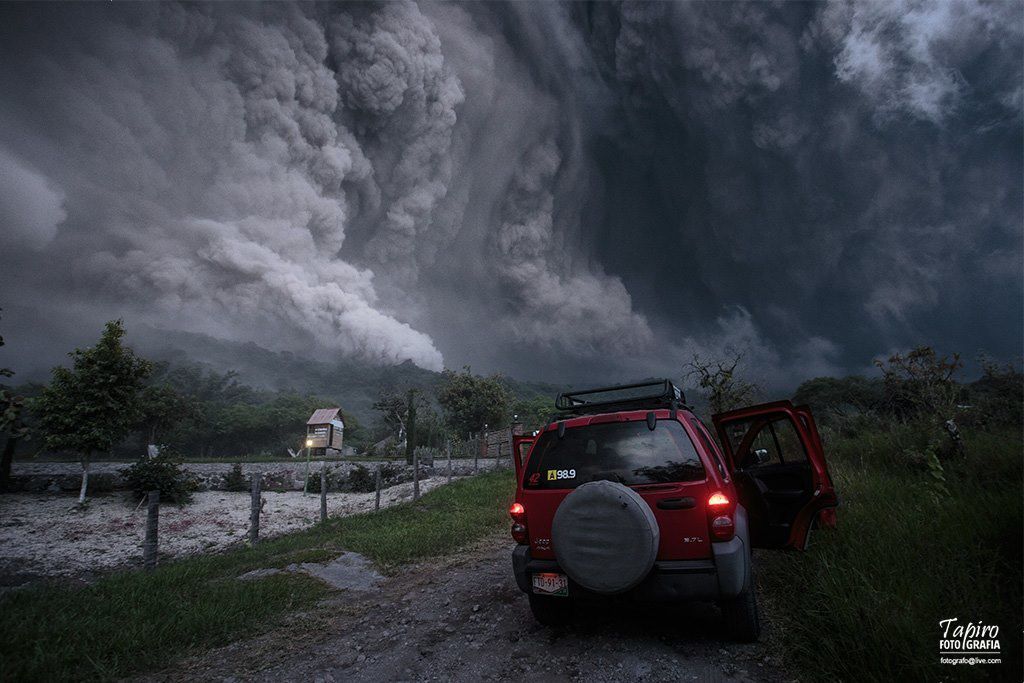 Colima - pictures of ashes and pyroclastic cloud of July 10 late in the day taking by S.Tapiro (top photo appeared on the Sunday Times / via AP)
In Guatemala, Fuego volcán continues its explosive activity accompanied by gas and ash plumes rising at an altitude of 4,500 m., Before dispersing for 10 km. O & N direction.

Source: INSIVUMEH

OVS / Osservatorio di e Vulcanologico Geologico Minerario Metallurgia reported, this 11 July, a series of five ash explosions of Ubinas, Peru, respectively, 9:39 for the most important, and 9:50, 10:02, 10:45, 11:03. The various plumes rose up to about 3000 meters above the crater (see video). The ashes were scattered toward the northeast.

Source: O.V.S. / Osservatorio di e Vulcanologico Geologico Minerario Metallurgia
Following the eruption of Raung, on Java island, five airports had to close;

Saturday, due to a change in wind direction, the airport of Bali could be reopened on Saturday morning, but closed again within 24 hours
Two close airports volcán Java meanwhile remain closed.

These chaotic conditions occur during the vacation period for many Australians and millions of Indonesians traveling to the celebration of the Muslim festival of Eid. (Jakarta Post & Jakarta Globe).

Raung - changes in direction of the plume between 11.07, left (E) and 10.07, right (direction Denpasar / SE) taken by the Aqua satellite NASA Modis / EODIS - a click to enlarge
In Sinabung / Sumatra, few changes; two pictures on the website Beidar Sinabung show changes at the summit dome of the volcano.