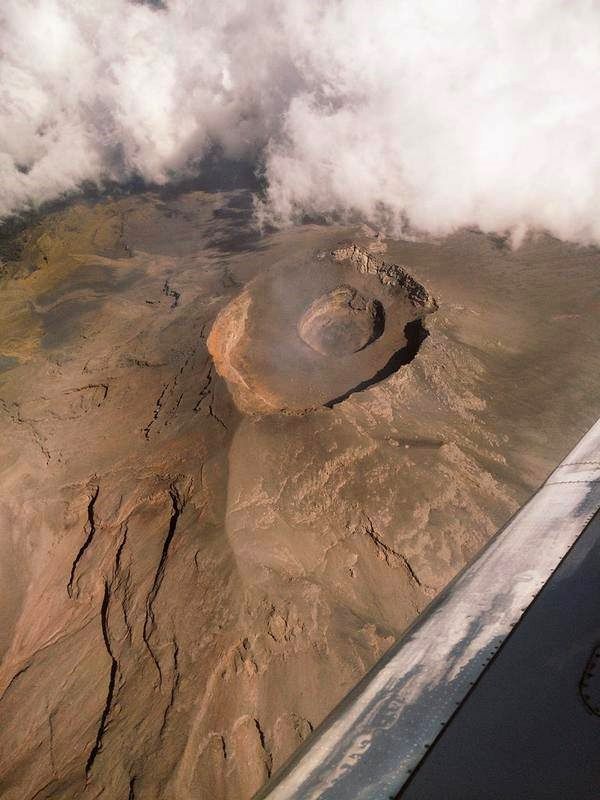 Popocatepetl - Overview of 12.19.2014 - The summit crater is occupied by a new dome - photo CENAPRED
Popocatepetl volcano / in the Trans Mexican Volcanic Belt continues the cycle of construction and destruction domes that characterizes the last 20 years.

On December 18th, at 9:14 p.m., an explosion is accompanied by an ash plume rising to 2,000 meters, and incandescent projections on the northern slopes of the cone.

On December 19, an overview of the volcano revealed the presence of a new lava dome in its crater. CENAPRED reports in its latest link that the 20.12, 42 exhalations accompanied by gases, vapors and a little ash were observed, harmonic tremor of low amplitude earthquakes for half an hour, and two volcano-tectonic earthquakes. Nocturnal glow is noted.

The safety zone is 12 km, and aviation alert level remains at 2 / amarillo.

Vanuatu Geohazards Observatory reported a rapid increase in the activity of Lopevi, based on observations and analysis of early December. The volcano is entered a new eruptive phase. The volcano alert level raised to 1 on a scale of 4 December 15th. The entire island became forbidden area to visitors, and warning declared for the surrounding islands.

The small island of Vanei Vollohulu is formed by the basaltic-andesitic volcano Lopevi. A small summit crater, breached to northwest side contains a cinder cone. The last eruption was some dated 21 April to 14 May 2007 by the GVP.

Sources: GVP / Vanuatu Geohazards Observatory; Vanuatu Daily Post; New Zealand Radio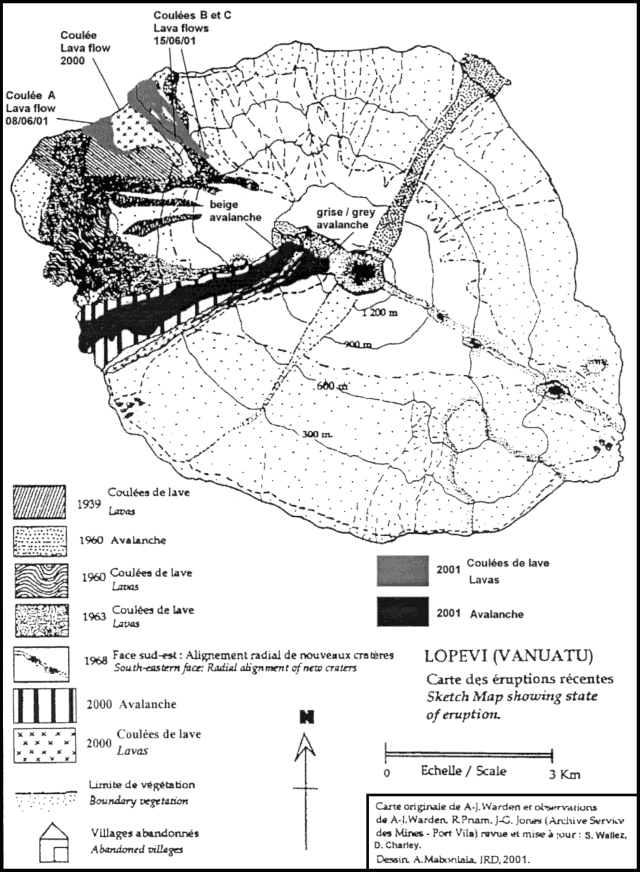 Lopevi - Map of the flows established in 2001 - from an original map by AJ. Warden Including observations by A-J. Warden and R. Priam (Archive Mines Service); revised and updated by Wallez S. and D. Charley; Drafted by A. Mabonlala. Courtesy of IRD.
In Cape Verde, Fogo is at its thirtieth day of eruption : the lava flows are stationary in Bangeira but continues to flow from the Monte Saia to Ilheu de Losna, active on two fronts. A cellar, a large vineyard and cassava and bean crops have been destroyed.

Source: Fogo news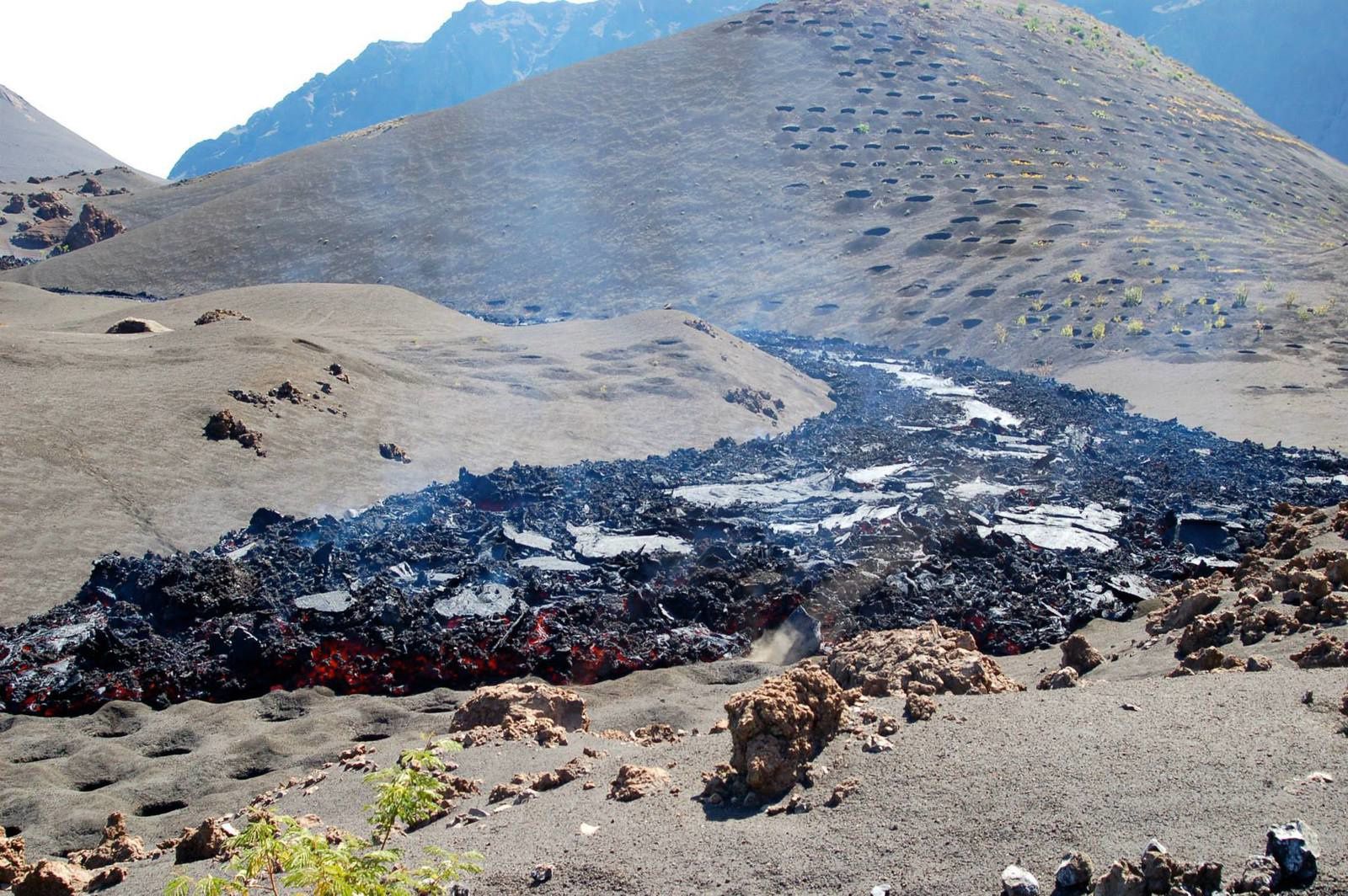 Fogo - A lava flow advances into cropland around Ihéu de Lorna - photo Geovol / Abraão Vicente Boarboso 12/22/2014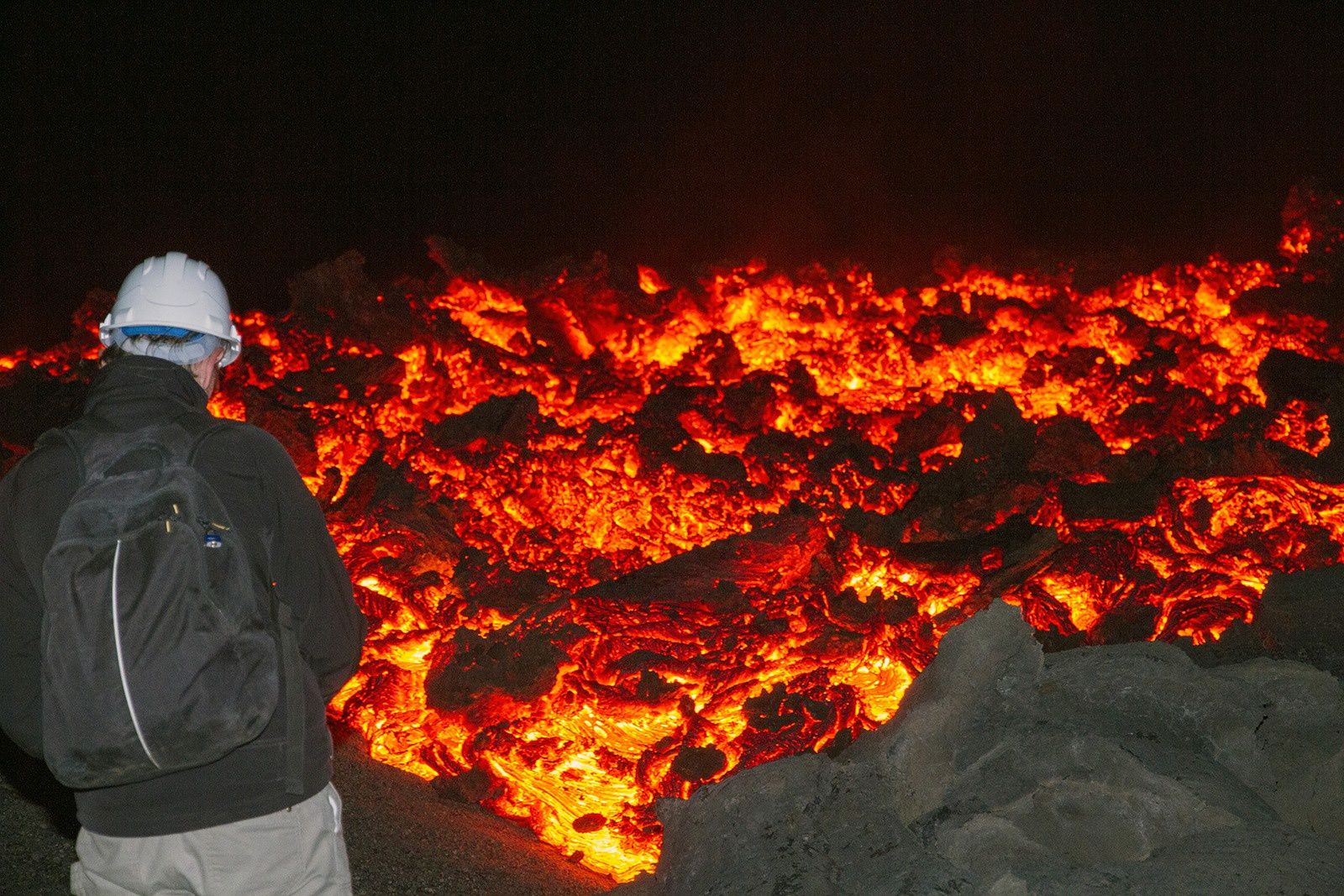 Fogo - lava flow - photo Pascal Blondé, back from the second trip Special Eruption with Adventure and volcanoes.