Direction Indonesia, with details on the current eruptions of volcanoes Raung / Java and Batu Tara / Lesser Sunda Islands.

After waking in June 2015, the eruption continues at Raung, mixed strombolian and vulcanian activity, according to Aris Yanto, Guide Exploradesa, who was there on July 7 ... after a long and hard climb of 22 km. from the village of Waringin. He noticed a lava flow on the floor of the caldera, producing of ash plume and emissions of bombs and lapilli.

Aktudas indicates on Juli 7 an increase in the level of tremor from 25 mm, on July 2, to 27 mm, on July 3, according to local observer at the observation post of Gunung Raung, Burthan Alethea, in line with increased activity volcanic.

Ash falls are recorded on the hamlet Mangaran Sumberarum Songgon Banyuwangi. Ash cloud is moving towards the southeast, disrupting flights to Ngurah Rai International Airport in Denpasar on the island of Bali.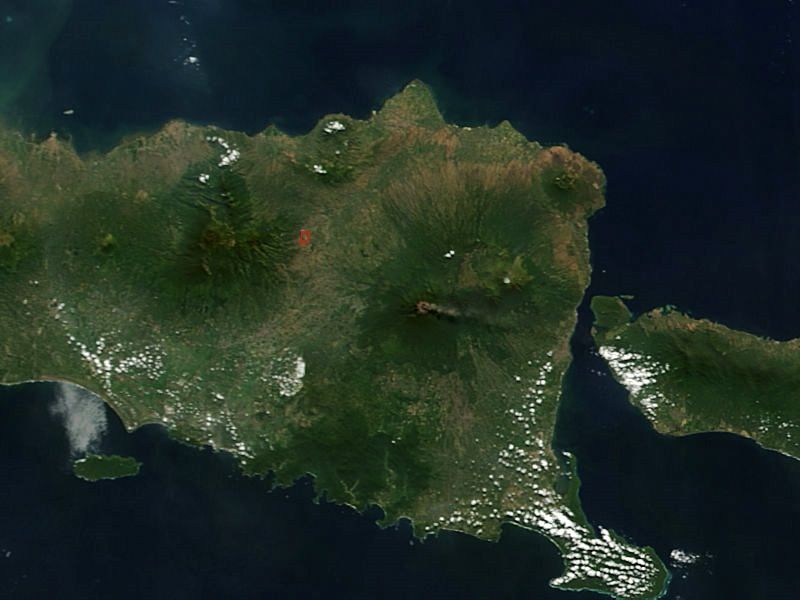 Gunung Raung / Java - the ashes are moving towards the east and the island of Bali - from a satellite photo of the NASA Terra Modis (pixel size 250m) / https://earthdata.nasa.gov
In Flores Sea, 50 km north of the island of Lembata, the island-volcano Batu Tara is active for years, and is considered as the "Stromboli from the East" because of its type of persistent activity and his morphology.

Visited more regularly by the tour operator VolcanoDiscovery, Batu Tara has this July 3, 2015 a rare and spectacular pyroclastic flow which, after descending the notched side of the volcano, has traveled some 150 meters of the sea. According to Tom Pfeiffer, she was caused by the collapse of the eruption column and materials accumulated on the edge of the crater, following a strong explosion.
Video taken early on 3 July 2015 by Martin Siering (http://www.martinsieringphotography.de/), one of the participants on our recent expedition to Batu Tara volcano (http://www.volcano-adventures.com/eru...).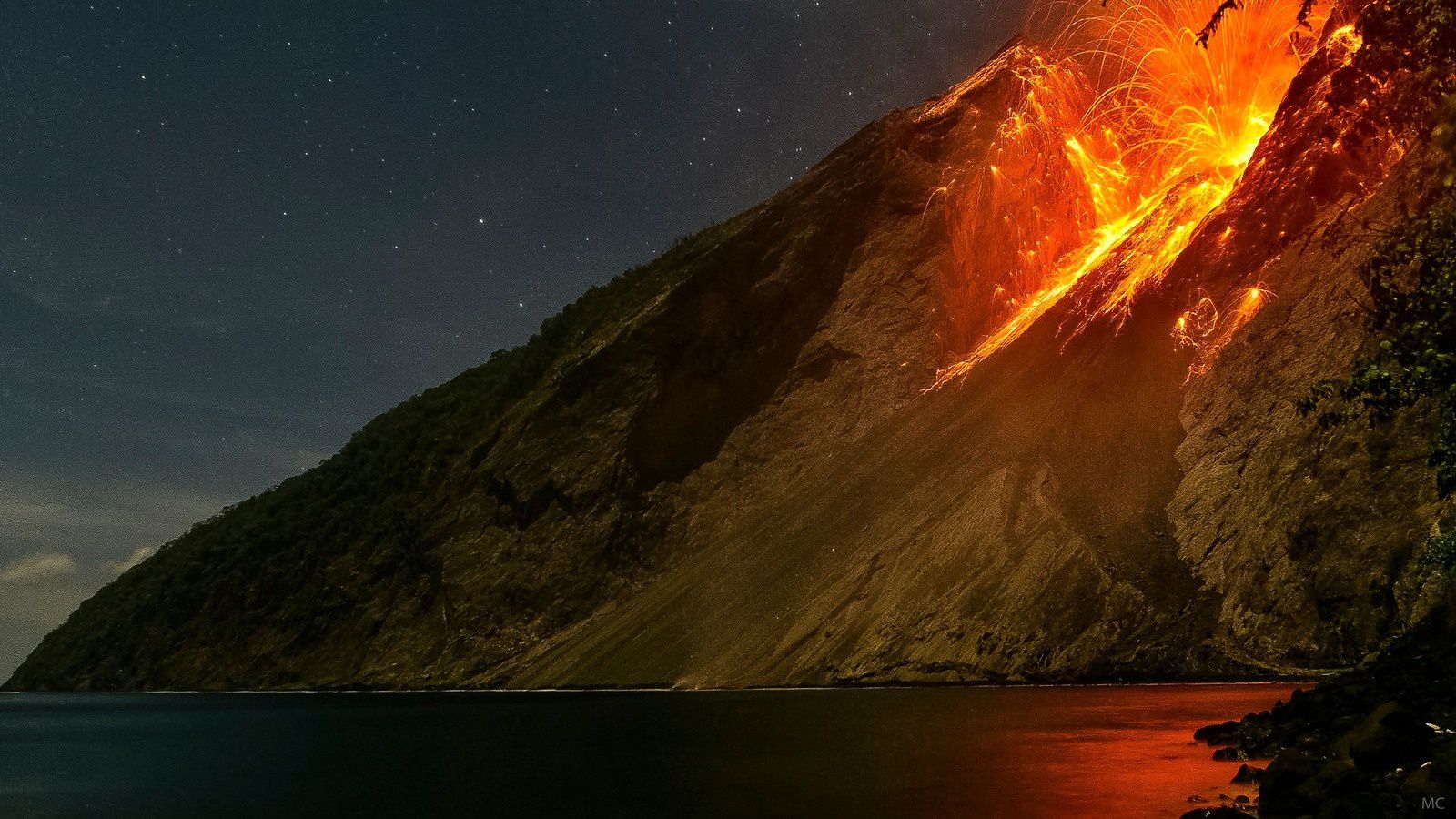 Batu Tara - explosive activity - photo Matthew Cosby / VolcanoDiscovery expedition of June 30 to July 4, 2015
When these pyroclastic flows, formed from a high temperature mixture of solid particles and of volcanic gases expanding, advancing on the marine environment, their bottom turns water into steam.
The rapid expansion of the water vapor increases the fluidity of the flows and prevents the deposits of low density particles.
This extreme mobility was recognized during the 1902 eruption, where the lava of Mount Pelee burned the ships anchored in the harbor of Saint Pierre, several kilometers from the coast, and the recovery of the eruption of Krakatau in 1883, where pyroclastic flows traveled 45 km. reaching the coast of Sumatra, north-east of the volcano (link "Ca bouge au Krakatau").
Sources :
- Volcanodiscovery : Batu Tara volcano expedition June-July 2015: impressions - vidéo clips
- Global Volcanism Program - Batu Tara