Indonesia :

Sumatra - The Kerinci has produced an explosion on June 2, accompanied by a rising plume to 2000 m high, and ash fall recorded 20 km. east of the volcano. This explosion, probably of phreatic origin, did not change the alert level.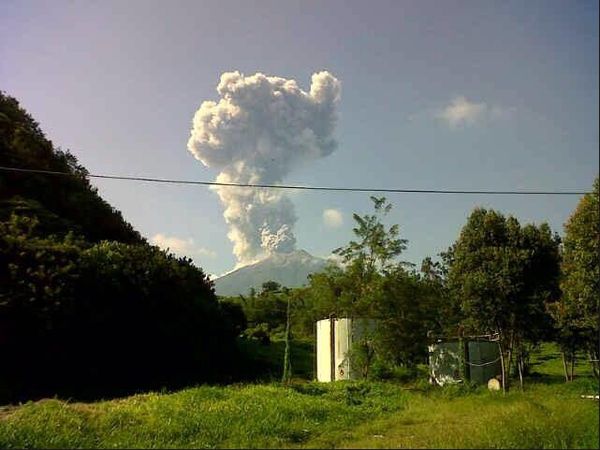 Sumatra - the plume of Kerinci, June 2, 2013 - author not referenced / via AVCAN

Flores - Kelimutu : the alert level was raised to Waspada on June 4, after the change of color of one of the three lakes (not specified), which went from blue to white on June 3; at the same time that a strong odor of H2S was perceived in Pemo, a village to the south. The major risk in the event of a phreatic eruption is the production ofa lahar acid, in addition to ash fall. (VSI)


Flores - three differently colored crater lakes of Kelimutu - the colors of these lakes are variable and do not reflect the current episode

Japan - Ryukyu Archipelago (southern Kyushu): alert level rose to 2 (crater prohibited) after a small eruption on June 4 at Satsuma-Iojima, part of the Kikai caldera. Between 2000 and 2004, some eruptions of VEI 2 are reported to the rhyolitic dome of Tokara-Iwo-jima (the other name).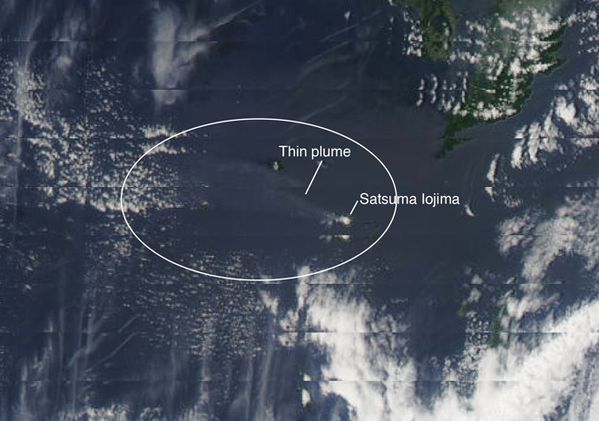 Ryukyu archipelago - the plume of Satsuma-Iojima seen by the Aqua MODIS satellite - NASA June 4, 2013. - doc. Eruptions / E.Klemetti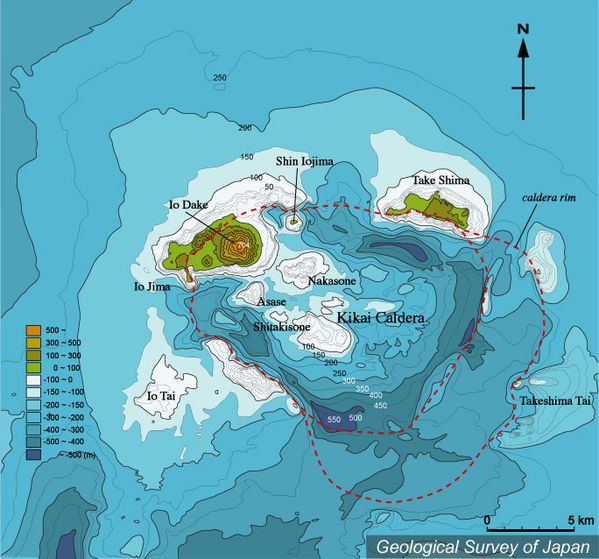 Ryukyu Archipelago - Kikai Caldera - doc. Geological Survey of Japan

Costa Rica - Turrialba : A plume marks the top of Turrilaba accompanied on June 4 by light ash falls to the southwest of the volcano, on Pacayas and San Pablo. According to Ovsicori,the output of fine material is related to the release of gas accumulated in the shallow hydrothermal system of the volcano.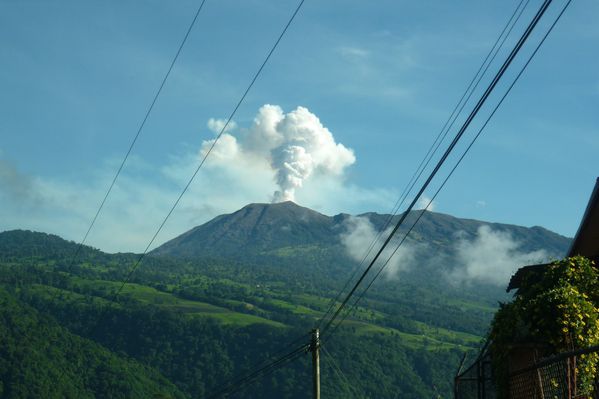 Costa Rica - Turrialba - June 5, 2013 - Photo OVSICORI / Camiones Pasion

Video (in Spanish) at:http://www.repretel.com/una-nueva-erupci%25C3%25B3n-en-el-volc%25C3%25A1n-turrialba-provoca-alarma

Kamchatka - 4 volcanoes orange alert: Shiveluch, Kizimen, Karymsky and Tolbachik.

Activity remained strong in Tolbachik, with conspicuous lava flows on satellite images. Activolcans reported that a lava lake of 20 meters is observed in late May.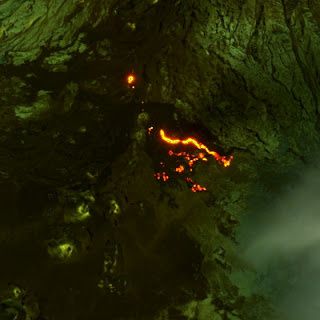 Tolbachik - Photo Landsat 8 June 5, 2013 - via Peter Webley

Alaska - Pavlof : AVO passed Pavlof to aviation alert code orange on June 4, following ashy emissions, accompanied by tremor and explosion seismic signals; by night, the satellite monitoring shows high surface temperatures near the vent, which may correspond to an outpouring of lava and fountaining.

Sources: observatories cited

The list of volcanoes is not complete ... Further information on the sites of the Global Volcanism Program, the Activolcans and Volcanodiscovery