One of the thirteen natural wonders of Mexico is located near the town of Huasca de Ocampo, located north -east of Mexico City:

the basalt columns of Santa Maria Regla .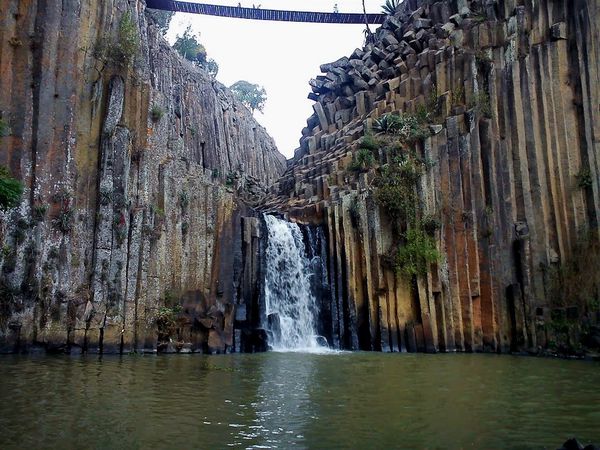 Mexico - Huasca de Ocampo - Photo Jaschamps

The walls of the Barranca de Alcholoya, a canyon located in the Eastern Mexican Volcanic Belt, are covered with basalt columns , hexagonal or pentagonal , high of 30 to 50 meters. These organs have been uncovered by erosion of the river Tulancingo .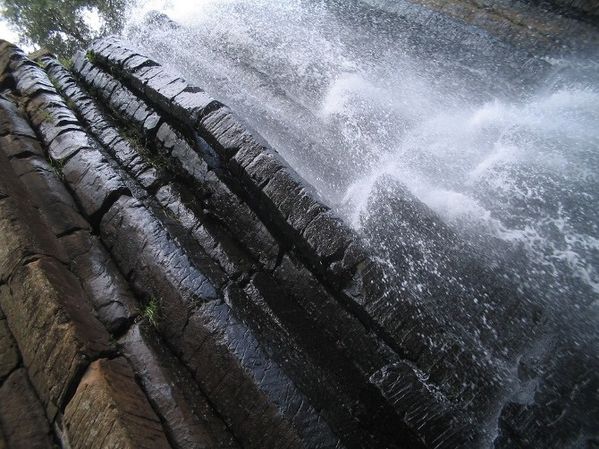 Mexico - Huasca de Ocampo - Photo culturacolectiva

These formations currently see circulate water from the dam of San Antonio Regla, in a succession of waterfalls high of thirty meters. The lower waterfall is called Cascada de la Rosa . This portion of the canyon is part of the Hacienda Santa Maria Regla, a residence of Pedro Romero de Terreros , the first Count of Regla, a tycoon and philanthropist of the 18th century. The hacienda has been transformed into a hotel in 1945.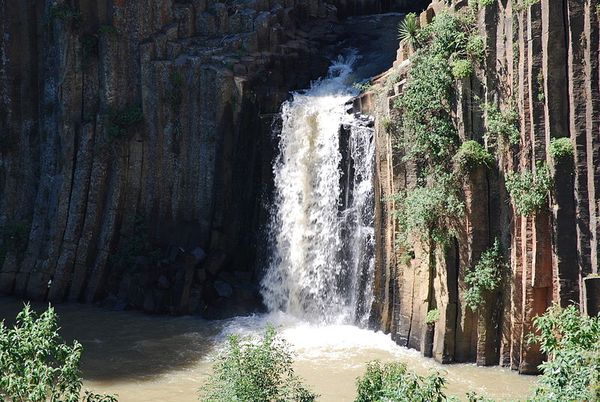 Mexico - Huasca de Ocampo - cascada de la Rosa - Photo Thelmadatter


Partial view of the Hacienda Santa Maria Regla and its chapel - photo Omar Eduardo / Flickr

This marvel was promoted by the German explorer Alexander von Humboldt during his visit to Mexico from 1803 to 1804 .

It accurately described the geometrical aspect of the columns, and made ​​a drawing, preserved in the British Museum in London. Most of the columns are perpendicular to the ground , some , close to the waterfall, however, are inclined at 45 °, others are horizontal. Each group seems to have followed in the time of its formation a " special attraction " . Bonpland , the companion of von Humboldt, observed in organs nucleus of olivine or peridot, which fascinate geologists.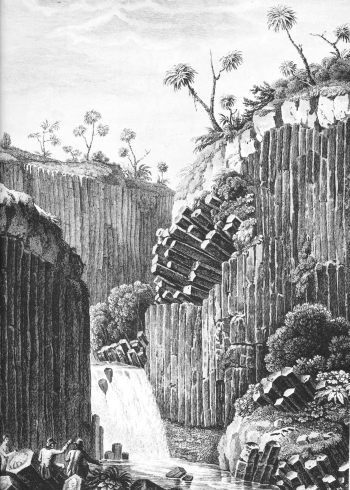 " Basaltic prisms in San Miguel Regla " by Humboldt and Bonpland / Views of the Cordilleras and Monuments of indigenous peoples of America / British Museum london.

The formation of these organs is related to the Sierra Las Navajas , a volcano located north of the Eastern Mexican Volcanic Belt ( MVB ).
Its volcanic history is divided into four periods , each consisting of one or more lava flows.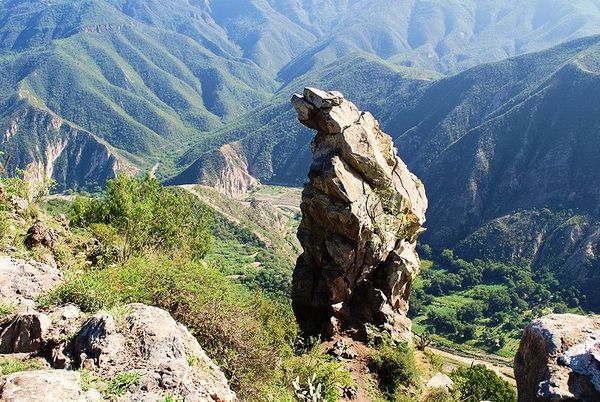 Huasca de Ocampo - Peña del Aire - Photo Thelmadatter

The organs are dated from 2.58 +/- 0.15 Ma ( K- Ar / UNAM) : a basalt flow, 30 meters thick, emitted by the volcano Sierra de Las Navajas, met waters of the Tulancingo river. It is cooled uniformly and consistently , generating a process of volumetric shrinkage and developing prismation .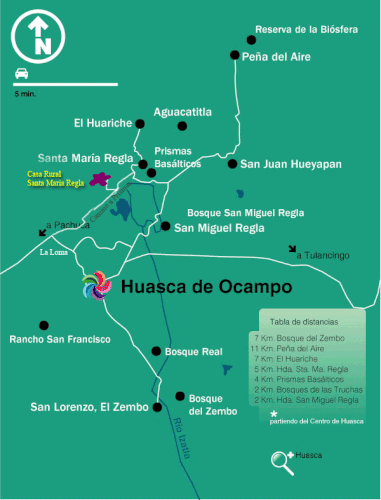 Simplified map of the region Huasca de Ocampo

Source:
Geociencia - Geologia y de los petrogenesis prismas basalticos / Santa Maria regla - by E.Sanchez & M.Osorio Pérez Rojas .