The VSI has raised the alert level of Gunung Tangkuban Perahu from normal to Waspada (alert) on October 5, 2013 , following the observation of an ashy/phreatic eruption that day at 6:21 .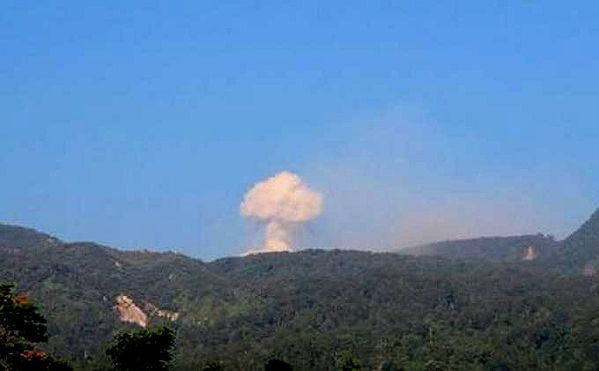 Tangkuban Perahu - 05.10.2013 Photo / Tribun Jabar / Mega Nugraha

A team of scientists was dispatched to take deformation measurements and dimensions of the crater, and samples at this level. The tremor remains under supervision, after five shallow volcanic earthquakes and tectonic earthquakes, recorded Saturday in the area near the volcano.

Caution is advised to residents near the volcano, and an area of ​​1.5 km exclusion decided around the crater. The volcano is a popular district in Lembang / West Java tourism destination and many merchants were removed .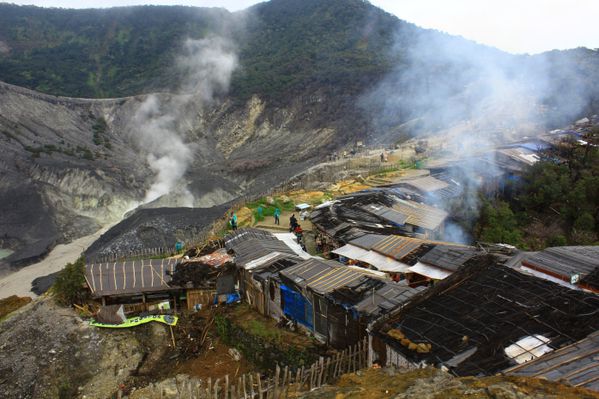 Summit depression of Tangkuban Perahu and " merchants of the temple " - Photo wordpress

This activity follow phreatic eruptions observed on February 28 and between 4 and 6 March in the Ratu crater, which generated a plume of a hundred meters. SO2 emissions were recorded up, on February 24 and between 5 and 9 March .
According PVMBG , events early in the year are related to an expansion of the eruptive vent , which rose to a diameter of 20 meters.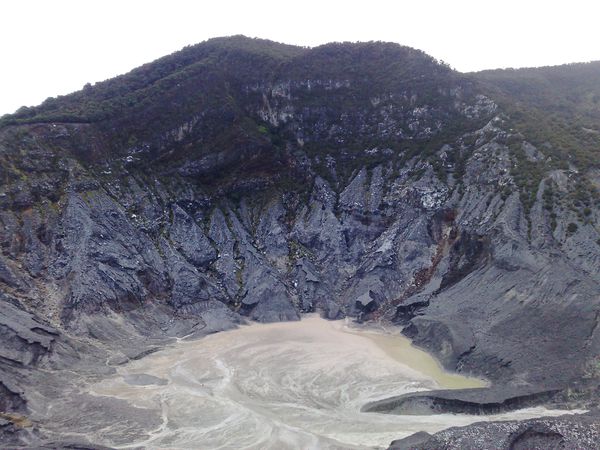 Tangkuban Perahu Crater - Ratu Crater ( Kawah Ratu or Queen's crater ) - Photo CHGL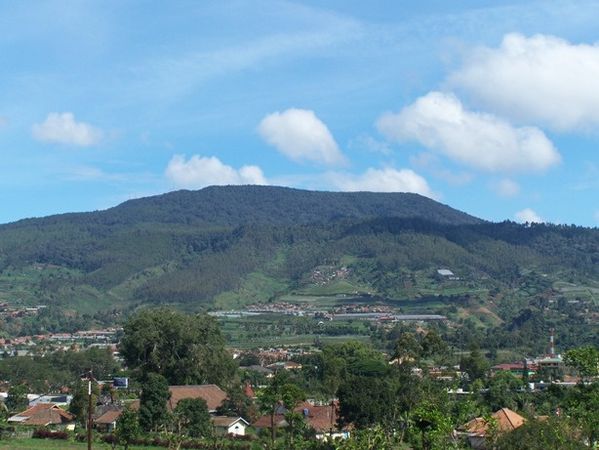 Gunung Tangkuban Perahu - Photo PVMBG / VSI

The Tangkuban Perahu is a low profile stratovolcano (of " ship back " ) which was built in the caldera Sunda off 6 x 8 km, there is formed 190,000 years. It dominates the city of Bandung.

The historical activity is predominantly phreatic since the 19th century, and has its origins in several nested craters in the summit elliptical depression of 1 x 1.5 km .
Sources :
- The Jakarta globe - link
- Tribun news - 09.10.2013 - Gunung Tangkubanperahu Meletus
- Global Volcanism Program - Tangkubanparahu