The remains of the iconic Torre del Filosofo have disappeared, completely this time, buried under the debris of the last peak of Etna, the 14th of 2013 .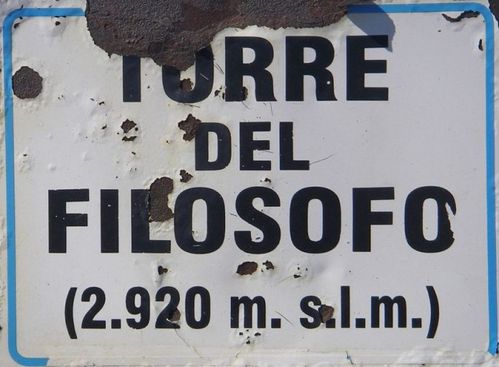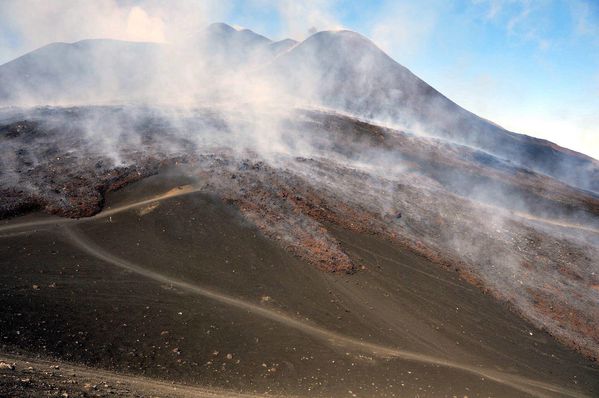 Etna - The lava flows of the 14 ° peak on Torre del Filosofo - Photo Marco Neri / Etna Facebook

Legend has it that the Greek philosopher Empedocles ( εμπεδοκλῆς - ca 490 - 430 BC) was established there a small observatory near the top of Mount Etna. He threw himself into the central crater existing at the time at the top of the volcano ... his motives are unclear : asking this act, he wanted to commit a suicide, or become an immortal god by throwing himself into the volcano, or prove to people that he could survive at the fire of Etna and come back safely ? Legend says that the volcano swallowed Empedocles and spat one of his bronze sandals .
It is assumed that the philosopher did not throw themselves into the crater , but continued to live after this volcanic episode , participating in the political and cultural life of Syracuse.

In Roman times , a stone and lava building was erected on Mount Etna, a gazebo for the Emperor Hadrian (Route description, history and art of Italy and Sicily - By Joseph Augustin Du Pays) which inspired the idea of the tower.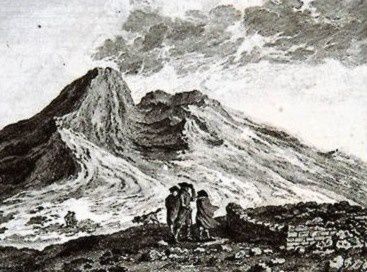 The summit of Mount Etna and the remains of the Torre del Filosofo - JP Hackert 1780

The area coincides with the rim of a small caldera, formed in the year 122 BC., during the most violent explosive eruptions of the past 10,000 years .

In the late '60s, a new building , known as the " Torre del Filosofo " , was built there , to serve as a mountain refuge. Never inaugurated , it was almost completely destroyed and buried by the eruption of 2002-2003.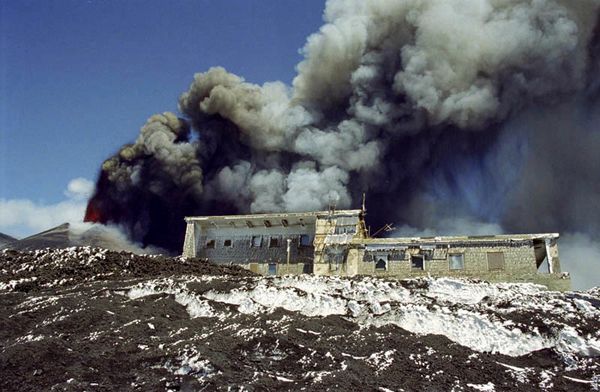 The Torre del Filosofo refuge escape to the eruption - 06.04.2000 - photo Th. Boeckel
" The morning at Torre del Filisofo " - 03.11.2002 - Photo Thorsten Boeckel - clicking on the photo takes you on his site "From Etna to Stromboli ."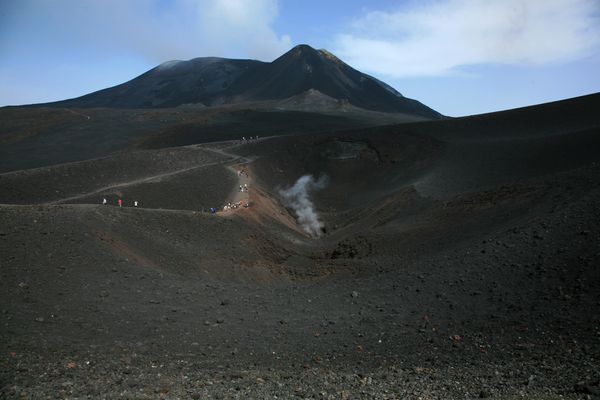 Etna - 2003 crater still smoking , and the crater southeast and Sudestino in 2008 - Photo Bernard Duyck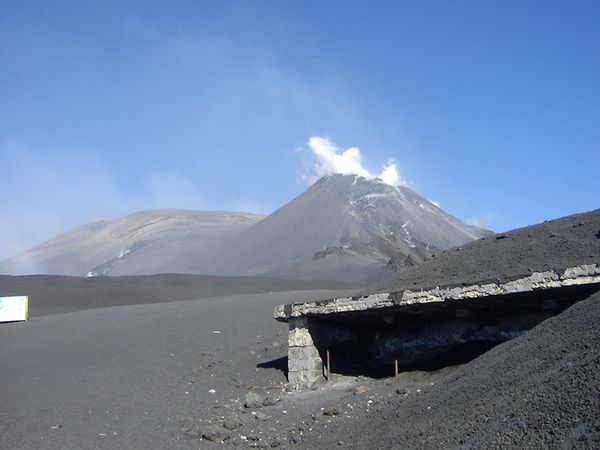 The remains of Torre del Filososfo refuge in 2008 - Photo P.N.Etna

A wooden chalet set by the group of guides Etna Sud to the terminal of Funivia dell'Etna 4x4 bus burned during the climax.

Etna - Torre del Filosofo - the chalet of Gruppo Guide Etna Sud - Photo Gruppo Guide Etna Sud .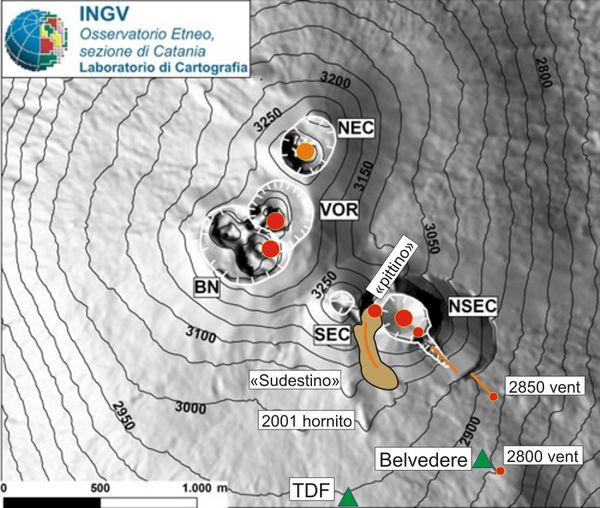 Etna - 2013 schematic map of the summit craters - TDF : Torre del Filosofo - doc . Serv . Mapping INGV
Sources :
- From Etna to Stromboli - Thorsten Boeckel - link

- Etna - aniversaire de l'éruption de 2002 - sur ce blog