With Halloween , autumn is also arrived on the volcanic sites in the northern hemisphere .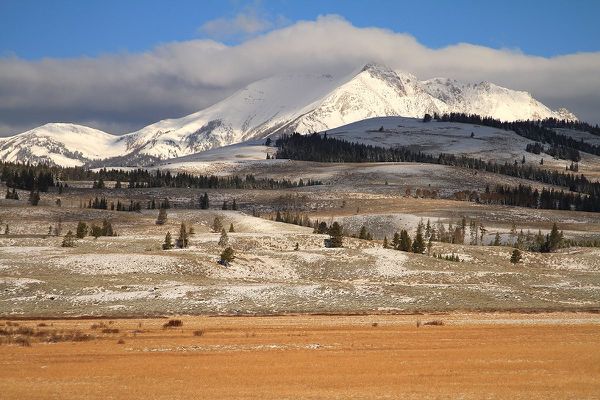 Yellowstone National Park - First snow on the foothills - Photo Yellowstone NP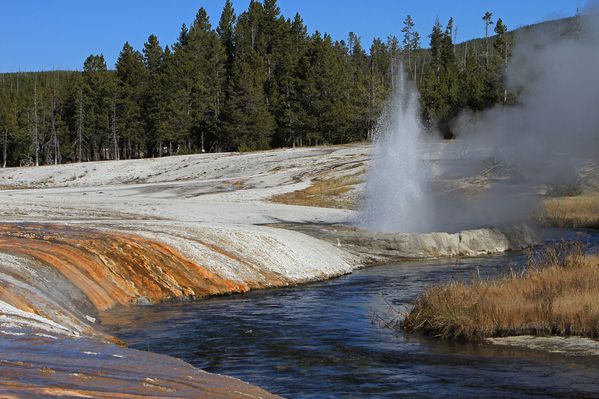 Yellowstone National Park - Black Sand Geyser Basin in autumn - Photo Yellowstone NP

On this occasion, the Yellowstone National Park has organized the contest for the most beautiful pumpkin decorated with local themes wildlife , geysers, etc. .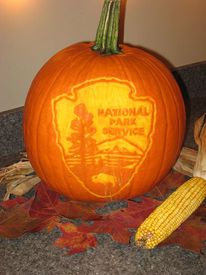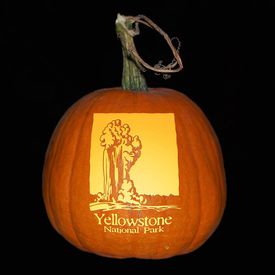 Left, the Old Faithful Geyser - Yellowstone NP Photo

Right, patch of the National Park Service - Jessie Carver Photo / YNP

Please note: all roads in Yellowstone NP will be closed on November 4 at 08 am. to allow staff to prepare for the winter season. From December 15 , access will be possible only with Snowmobile guide or Snowcoach .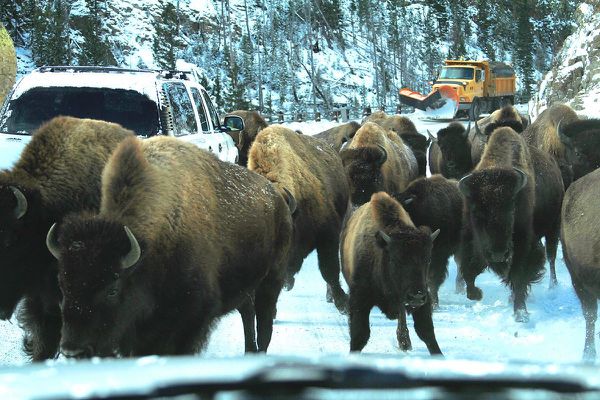 While slowly following a herd of bison walking up the road , the occupants of this vehicle heard a snowplow approaching from around the corner. The bison heard it too, lifted their heads, and spun around immediately and began running. And that's when the bison realized vehicles were still behind them. This picture captures that moment. No bison or vehicles were injured or damaged. - Photo Yellowstone National Park


Yellowstone lake - Flight of Trumpeter Swans (Cygnus buccinator) Yellowstone National Park Photo

Some other landscapes of volcanoes covered by the first snow .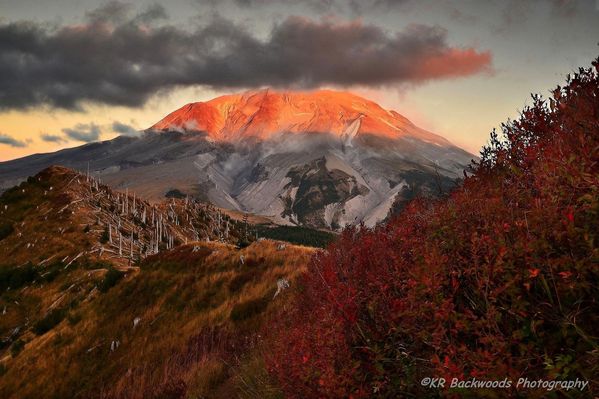 Fall Evening on Mount St Helens - KR Backwoods photography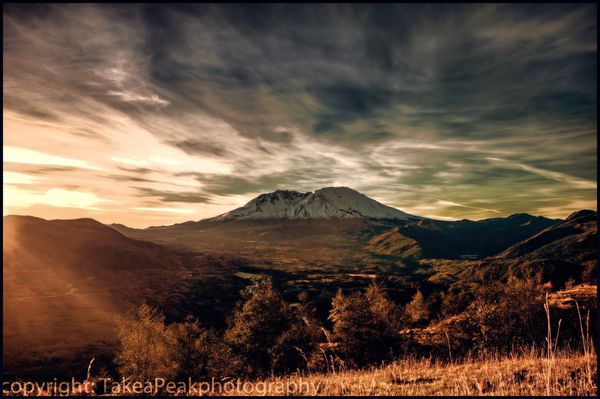 Mount St Helens in a stormy sky - Photo TakeaPeak photography / Via Mount St. Helens Institute.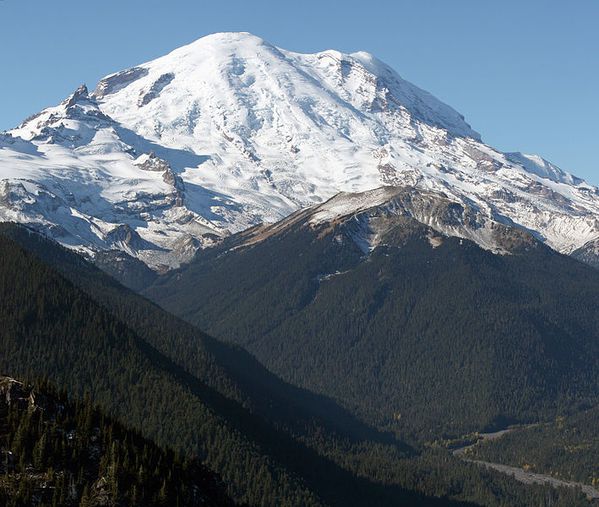 Mount Rainier/Cascades range : end of October - Photo Walter Siegmund

And to complete this autumnal introduction, a video of Iceland: