Volcano , viticulture, wine ... these words are often associated !

In Cape Verde , viticulture is confined on the island of Fogo, in the caldera Chã das Caldeiras at the foot of Pico do Fogo .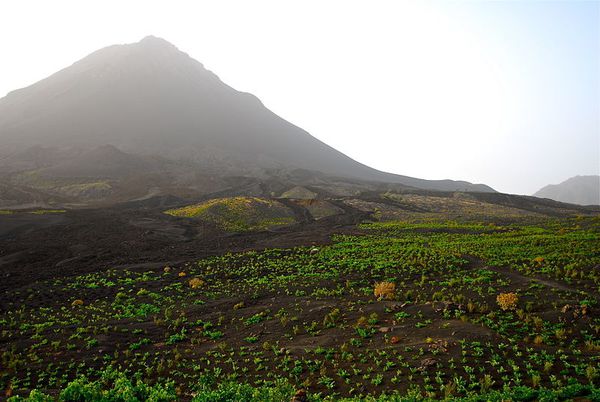 Fogo - Cha das Caldeiras - vineyard at the foot of Pico do Fogo - photo Vinha Maria Chaves

It takes advantage of the rich volcanic soil and the micro-climate , near the sea and in altitude. The days are hot and dry, with a temperature between 20 and 32 ° C, and the nights fresh and humid. The vine does not suffer water stress there , the rain is sufficient to maintain moisture in the volcanic soil . No irrigation despite the latitude, or contributed fertilizer !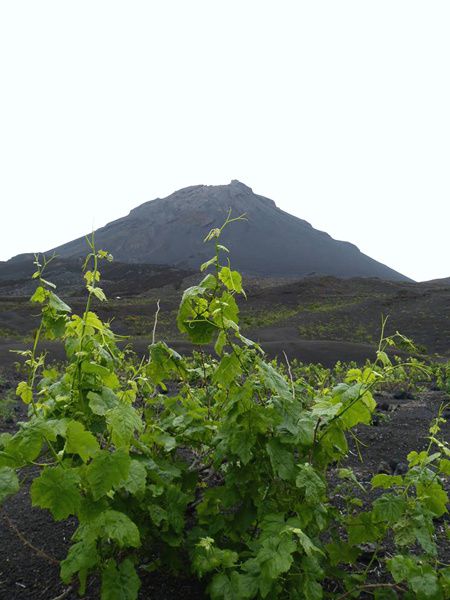 Fogo Cape Verde - Fogo - Chã das Caldeiras - Wine and Volcano - photo Carole and Frederic Hardy

It is a young viticulture, which has only 120 years of winemaking tradition. Exported in the beginning to Brazil and Guinea- Bissau , Portuguese-speaking , the wines have earned a label Chã, by Associação dos Agricultores of Chã , with the assistance of the European Union and are marketed under the name of Vinho do Fogo .

The grapes used are white muscat and tradicional preta .

The wines of Chã das Caldeiras naturally titrate 14 °. They come in red, white, rose and passito ( straw wine ) .

Labels designed by artists, wine tour ... many initiatives to make known this very local production.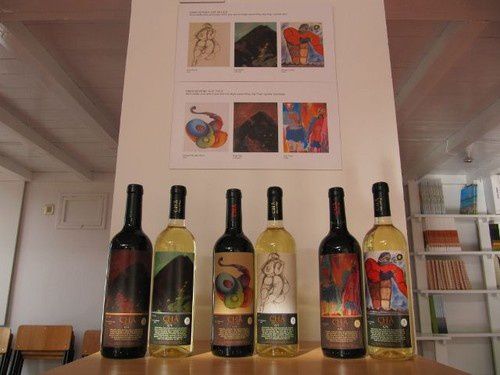 Labels designed by artists ( Tchale Figueira, Leo Lopes and José Gomes ) decorate the new production Chã - photo David Monteiro Lima 2013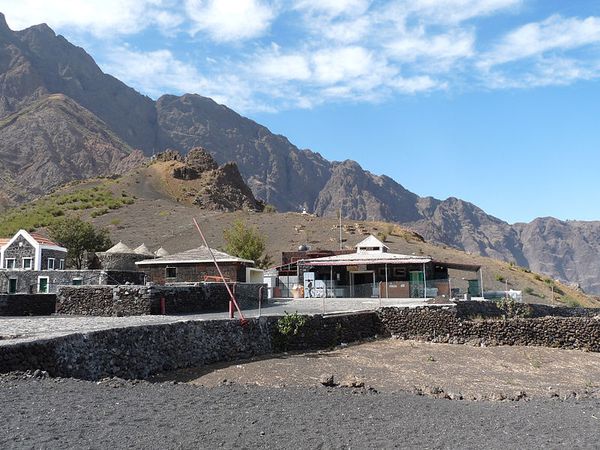 Fogo - Agri- Coop Cooperative Winery of the Associação dos Agricultores of Chã, to Portela in the caldera - photo Ji- Elle

Given the proximity to the equator, the winemaking process requires a special attention both at the cellar hygiene conditions as that of the equipment.

Crushing or pressing is done quickly to avoid microbial contamination. The wort is then fermented in barrels in the cellar, naturally cool even during the hottest days. Then the wine is fermented for a second time to remove any remaining bacteria and reduce its acidity. After the second fermentation , the wine is filtered and put into barrels.
White and rose wines are filtered immediately after the first fermentation to maintain freshness and prevent the multiplication of bacteria .
They remain in barrel until bottling .

Anecdote or true story ?
The population of Chã das Caldeiras is among the "less black " in Cape Verde ... some even have blond hair and blue eyes.
It would be the descendants of the Duke of Montrond , a French who settled there in 1872 to escape a duel, and it introduced the first wine and medicinal plants. It also involved in the digging of wells and the construction of the road connecting Sao Felipe to the Caldera .
Some references :
- Câmara de Comércio, Indústria e Turismo Portugal Cabo Verde - link
- Fogo de Chão - link
- Vinha Maria Chaves - link