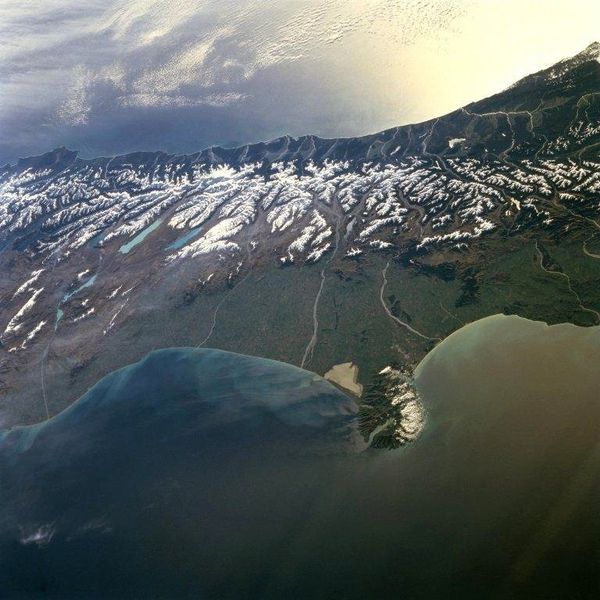 NZ South Island - central portion of the island with the Banks Peninsula on the east coast - Nasa

Akaroa Volcanic Group :

It includes all volcanic eruptions products of central, flanks, and parasites vents localized in two-thirds southeast of Banks Peninsula .
A fieldwork shows that the lavas and pyroclastic which form the Akaroa volcano can be divided into two phases, described as preliminary and main .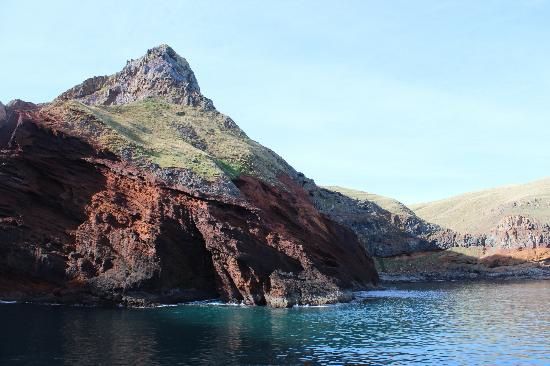 Akaroa Harbour - photo Tripadvisor

Phase I / preliminary - 11 ? to 9 Ma
Rocks produced during this preliminary phase are visible on the inner coastline of Akaroa harbor. Oldest - Preliminary Phase 1 - are basaltic lava flows. The preliminary phase 2 comes in trachytic tuffs, breccias , agglomerates, flows, sills and a large dome which marks the end of the construction of the proto- Akaroa. The preliminary phase 3 includes basaltic flows, tuffs, lahar deposits, cinder cones and pyroclastic breccias

Phase II / Main - 9 - 8 Ma
A prolonged period of weathering and erosion separates the two phases . The main cone of Akaroa is built on a base of predominantly lava flows hawaiite type and pyroclastics, and rarer mugéarite, benmoréite and trachyte lava flows. Volcanic activity can be classified as Hawaiian to moderately Strombolian .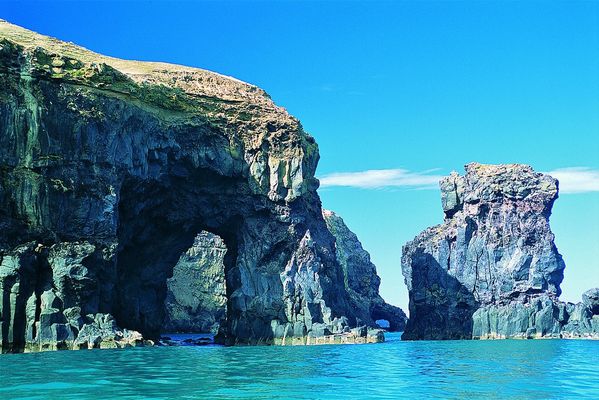 Banks Peninsula , Akaroa Harbour - "Elephant Rock " - photo Christchurhnz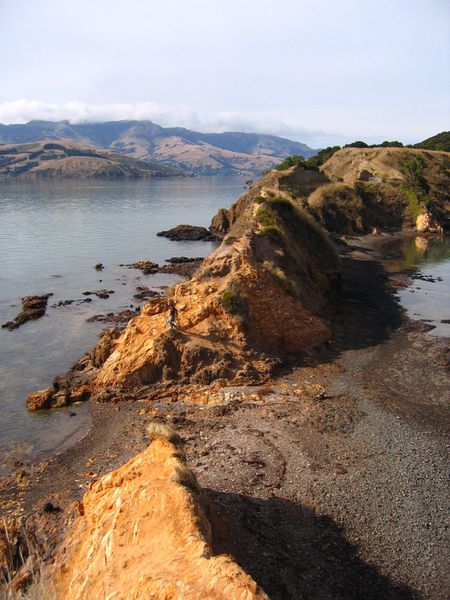 Akaroa Volcano - the Onawe peninsula - photo J.Oswald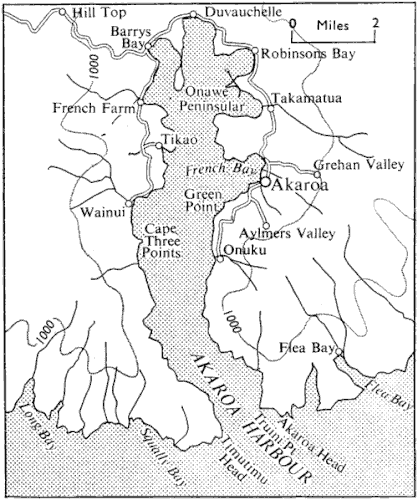 The eruptive activity of Akaroa is marked by the intrusion of dykes, predominance trachytic, and building of five large domes of trachyte . Dykes radiate from a central area, S / SE of the peninsula Onawe (a plug, localized in Akaroa ), which coincides with the presumed site of the main eruption pipe.

Map of Akaroa harbor and location of the peninsula Onawe - doc . Te Ara NZ

Gravimetric analysis reveals an intrusive complex in subsurface equivalent to more than 615 km³ of intrusive materials.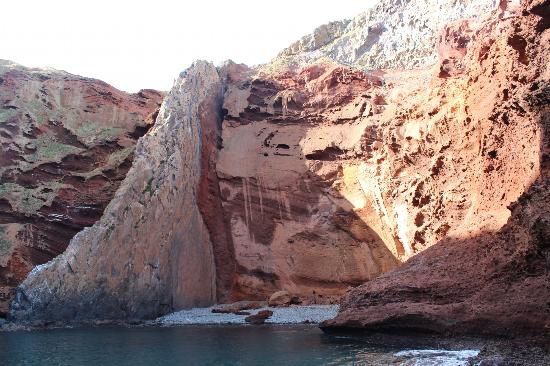 Dyke in Akaroa Harbour - photo Tripadvisor

The Lyttelton Volcanic Complex , located north - west of Banks Peninsula , includes five overlapping cones. Centers of activity of the volcano Lyttelton arrange around Quail Island, which is considered close to the original vent .



Lyttelton Harbour - photo pan5v3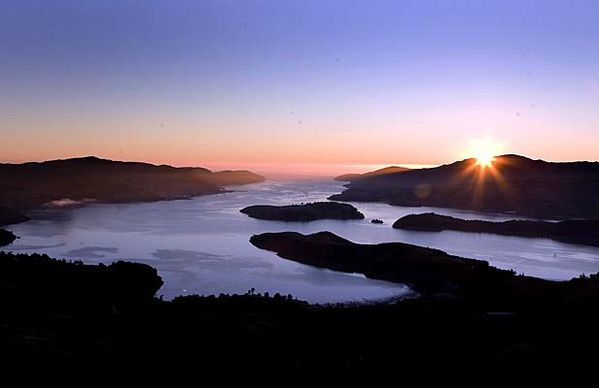 Lyttelton Harbour - photo Stuff NZ

We assume that two different magmatic systems fueled the intraplate basaltic volcanism on Banks Peninsula , with simultaneous activity in the N0 and SE thereof, to form the two volcanic complexes Lyttelton and Akaroa .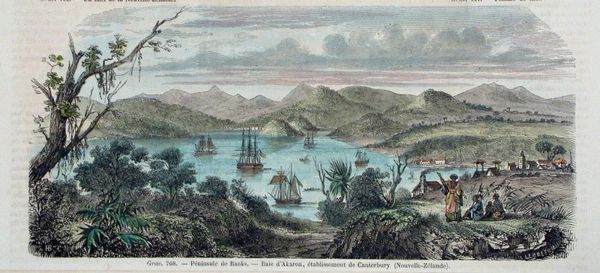 Old engraving of the Akaroa bay / Banks Peninsula - 1865 c - prints of Ancient Australia & Pacific . / New Zealand - Banks Peninsular, Arkada
Sources :
- University of Canterbury / Geological sciences - The geology and geochemistry of Akaroa volcano, Banks peninsula , NZ - by C.J.Dorsey - link
- The basal beds of the Akaroa volcano - by R.Speight - link

- University of Canterbury / Geological sciences - Growth, Structure and Evolution the Lyttelton Volcanic Complex, Banks Peninsula, New Zealand - by S.J Hampton - link