At Sinabung / Sumatra, repeatedly pyroclastic flows practically filled the southeast drainage of the volcano, and will take other routes oriented to the south or east . The danger will inevitably be increased in these areas.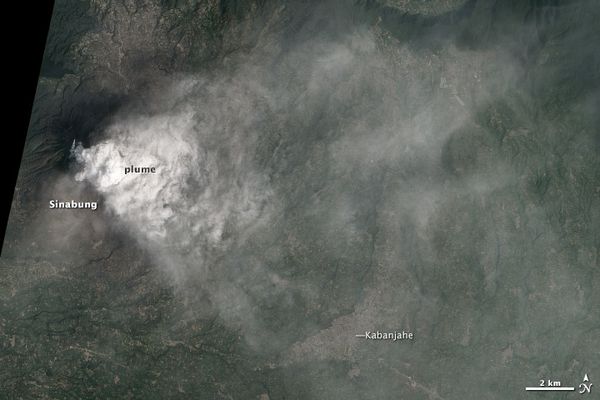 Sinabung - 01/29/2014 - Doc. Nasa satellite EO-1 Ali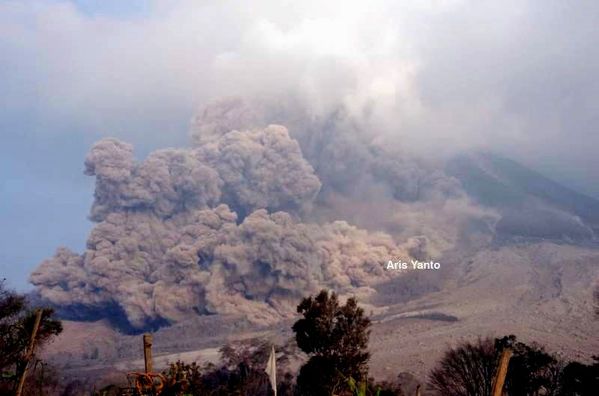 Sinabung - new route taken by the pyroclastic flow of 01.30.2014 / 7:30 LT - photo Aris Yanto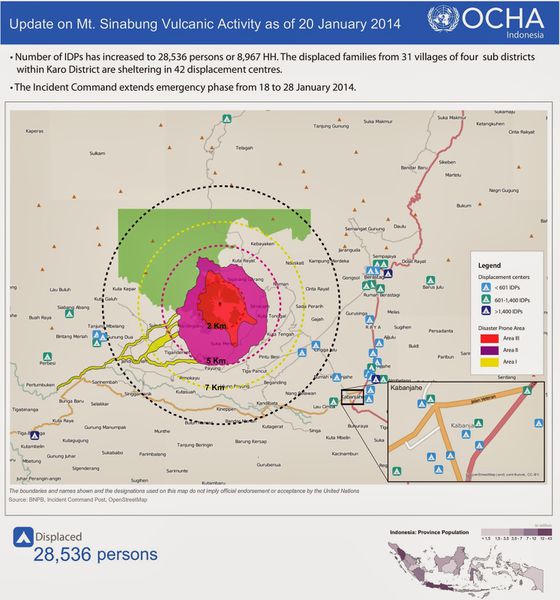 Map of exclusion zones and displaced centers updated 20/01/2014 by OCHA / Indonesia .

The AVO - Alaska Volcano Observatory has increased the aviation alert level of Shishaldin / Aleutian to yellow , and raises its alert level Volcanic a notch, on January 30 , on the basis of increase in temperature surface in the summit crater - obs. satellite - and an increase in vapor emissions - obs. satellite and webcam.
The Shishaldin is monitored by a local seismic network , webcam, and geodetic telemetry networks and measurements of infrasound . However, seismic monitoring is compromised by equipment failures of seismic stations near the volcano.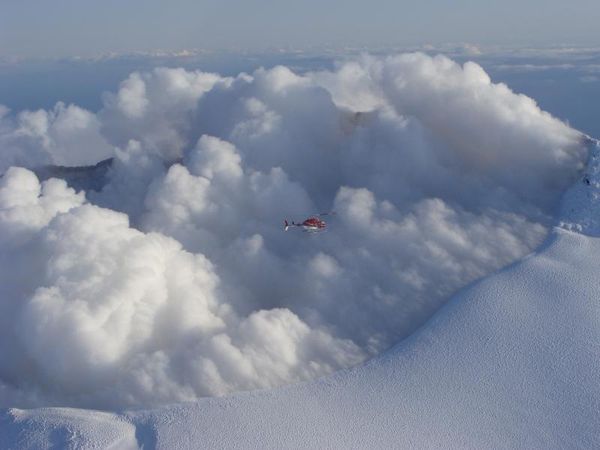 Shishaldin - Steaming from the summit crater - NB : the photo of Pathfinder Aviation of October 2008 . / AVO- USGS .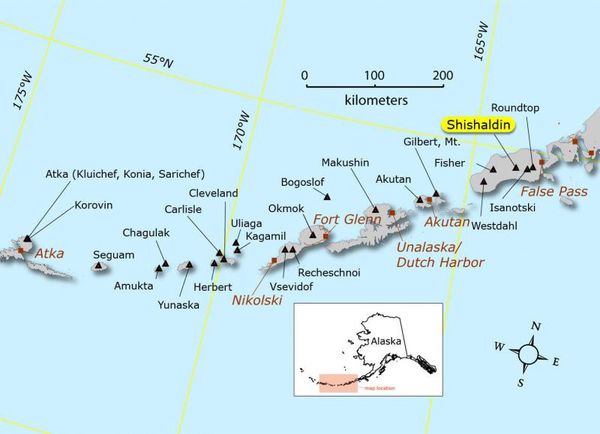 Location of Shishaldin volcano in the Aleutian volcanic arc - map AVO / J. Schaefer

The AVO reported that this phenomenon is not isolated : the Anaikchak volcano is no longer under seismic monitoring since January 23 , and its alert level may no longer be updated.

Failures seismic monitoring equipment are also reported to Fourpeaked volcanoes , Isanotski , Fisher, Westdahl and Gareloi , and many of these stations provide data only intermittently , and signs of eruption are no longer provided. We must remember that the monitoring systems of Wrangell volcanoes , Little Sitkin and Semisopochnoi , who tripped in previous years , have not yet been restored. (see map health seismic network http://www.avo.alaska.edu/map/seismic_network_health.php )

Source: AVO

In Ecuador, Tungurahua shows since the morning of January 30, a change of activity . Five small explosions, tremor and a general increase in seismicity were recorded.

Cloud cover prevents a good view of the summit, but a column of light gray ash was seen between the clouds , rising to 2,000 meters away.The lookouts reported light ash fall on areas of Penipe , Pungal and Palitahua , southwest of the volcano.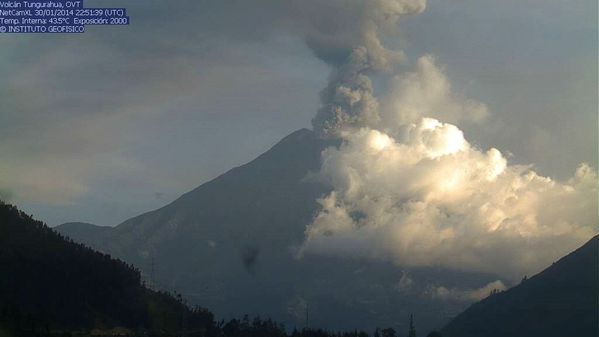 Tungurahua - eruptive plume 30/01/2014 - webcam IGEPN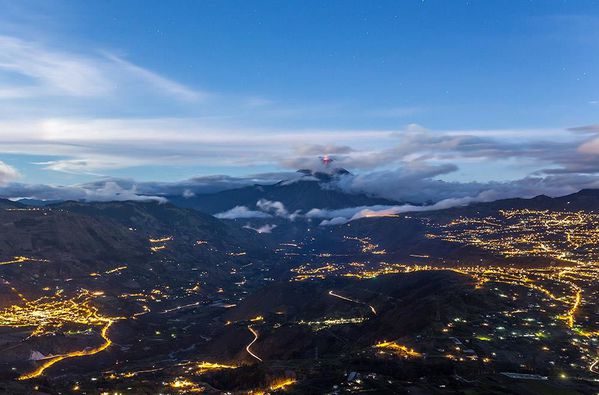 In lack of visibility for the moment, a view of the Tungurahua volcano and the valley of Patate and Pelileo - end of 2013 - photo Sebastian Crespo / Tungurahua Facebook

Source: IGEPN