Thomas Moran was a member of the Hayden expedition in 1871 , which explored the northwest Wyoming area that will be later known as Yellowstone National Park. He accompanied the members of the expedition , with its own funding , helped in part by the owners of the Northern Pacific Railroad.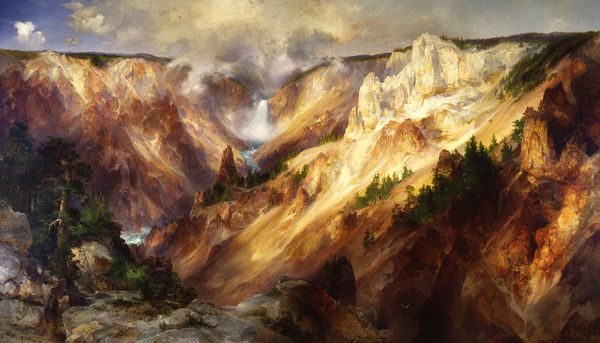 " The Grand Canyon of the Yellowstone " - one of the works of Thomas Moran on this topic - work preserved at the Smithsonian Museum of Art .

In forty days spent in these magnificent natural scenery, Moran has documented more than thirty different sites. His sketches and the photos of William H. Jackson drew attention to this region and forever linked this painter to Yellowstone , to the point of being called Thomas "Yellowstone " Moran.

As he describes himself :
" I place no value upon literal transcripts from Nature. My general scope is not realistic; all my tendencies are toward idealization...Topography in art is valueless. The motive or incentive of my "Grand Canyon of the Yellowstone" was the gorgeous display of color that impressed itself upon me. Probably no scenery in the world presents such a combination. The forms are extremely wonderful and pictorial, and, while I desired to tell truly of Nature, I did not wish to realize the scene literally, but to preserve and to convey its true impression."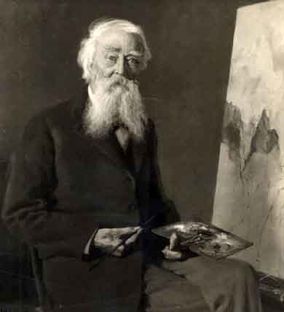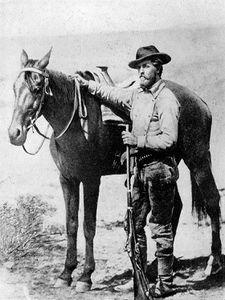 Thomas Moran painting the "Grand Canyon of the Yellowstone ," left - right , WH Jackson in 1872.

During the presentation by Hayden and colleagues , their works and photos have played a key role in convincing Congress to pass legislation creating the first national park in the United States in 1872.

Shortly after the Congress appropriated the " Grand Canyon of the Yellowstone " for $ 10,000 ... this work , which really launched his career, offers a view of the falls and the yellow rhyolite walls of the canyon . In the foreground are F.V. Hayden and T. Moran , or according to other sources , Moran and Jackson.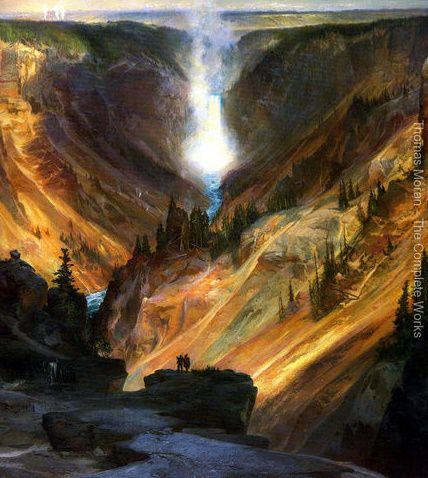 " The Grand Canyon of the Yellowstone " - 2 / retail - doc . from The Complete works / Thomas Moran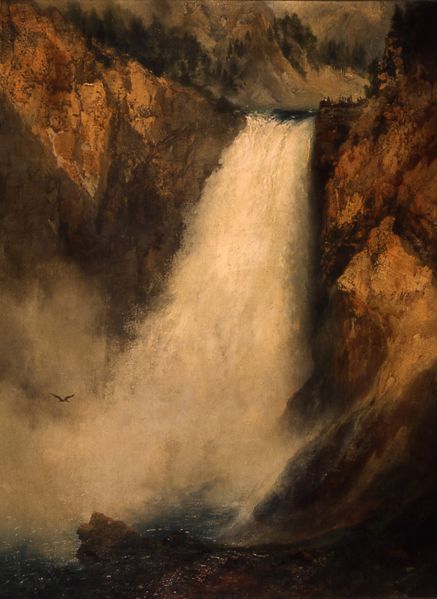 "Lower Falls of Yellowstone " - Doc. NPS / " Moran and the art"

Moran was born in Bolton, England, in 1837. In 1844 his family emigrated to the United States and settled in Philadelphia. Around his sixteenth year , Thomas Moran began his artistic apprenticeship as an apprentice in a wood engraver shop , where he remained two years.
Like many American artists , Moran studied in Europe, where J.W. Turner, a landscape artist , will influence it. He continued his own career as a painter , engraver and illustrator. He worked for various publications, including the magazine Scribner .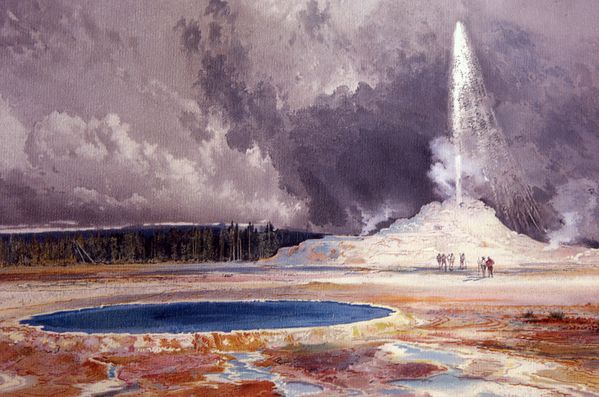 "Castle Geyser , Upper Geyser Basin " - Thomas Moran / Undated - doc . NPS

Yellowstone National Park acquired in 1978 in the Diary of Moran, a few personal effects and original paintings for their collections. You can see some watercolors at the Visitor Center at Mammoth Hot Springs.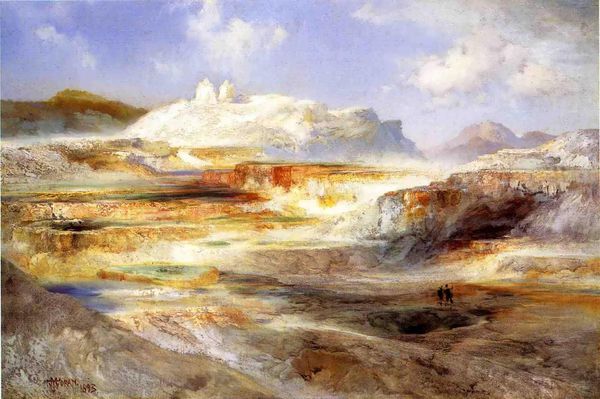 " Jupiter terraces " ( Mammoth Hot springs - Yellowstone NP) - Thomas Moran - doc . Own a painting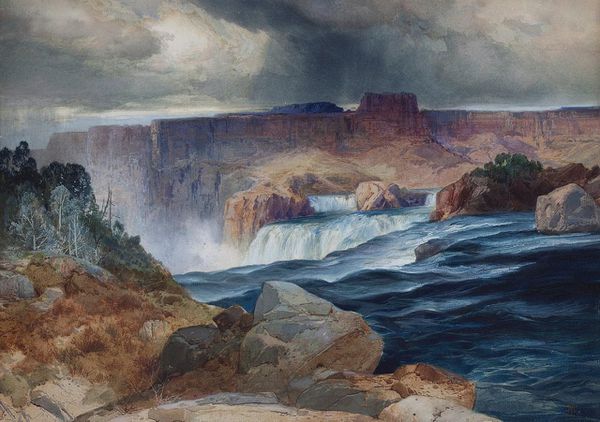 " Shoshone Falls" - Idaho / Snake river - Thomas Moran , 1875 - Chrysler Museum of Art
Sources :
- National Park Service - Moran, painter of Yellowstone N.P. - link

- Thomas Moran - the Complete Works - link