Publié le par Bernard Duyck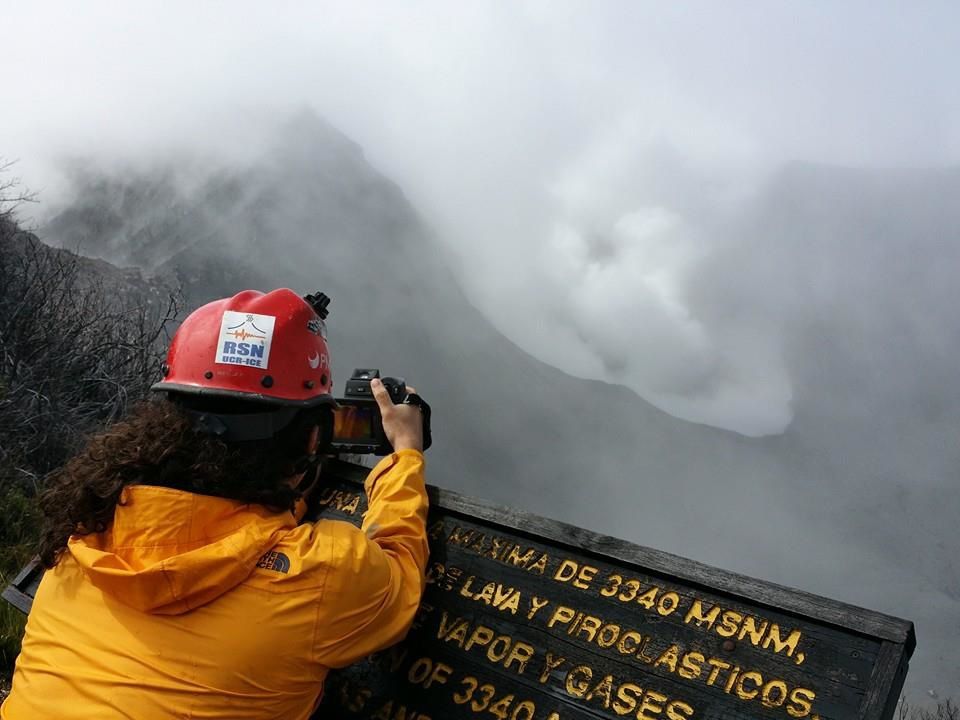 Crater of Turrialba lined with ash and blocks after the eruption of 08.12 - 2014 - The volcanolgue Gino González takes images with the thermal camera - Photo Raúl Mora-Amador / RSN / 09.12.2014
Turrialba has been the seat of a new eruption, called as Strombolian, on December 8, 2014 at 21:30, according to Ovsicori and RSN. The most important phase of the eruption lasted only ten minutes, accompanied by a strong emission of ash.

This eruption occurs after an increase in the seismic level since mid-November, which peaked on December 6 with about 150 earthquakes. The tremor was registered on 28 November and an increase in volcano-tectonic earthquakes is reported in early December, and some twenty earthquakes "tornillo" type.

A strong smell of sulfur is perceived in the communities of Desamparados, Alajuelita, Tierra Blanca, Pacayas, center of San José, Zapote and Tres Ríos, as well an heavy ash falls.

The yellow alert is maintained.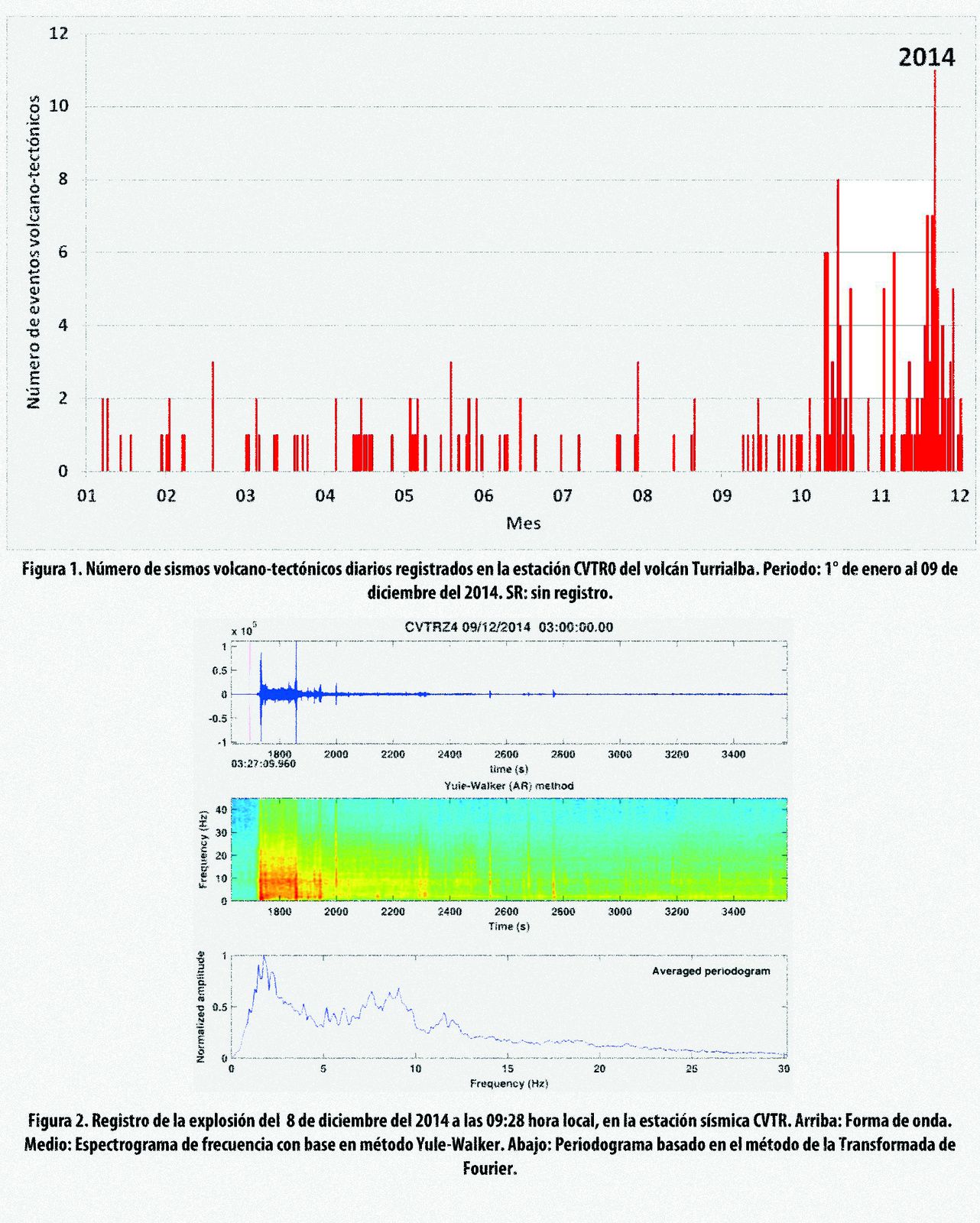 Number of volcano-tectonic earthquakes / graph. top - bottom /Recording of the explosion of 12.08.2014 / 21:28 LT - in relation RSN / Dr Mauricio Mora Fernández
Ash fall following the eruption of the Turrialba 08/09/2014 - A click to zoom - photos RSN 09.12.2014