Publié le par Bernard Duyck
The eruptive episode, began in the new southeast crater of Etna on the evening of January 21, 2014, continues today.

The volcano seems to have stabilized and this activity, termed as " persistent ", results in a low NSEC strombolian activity and lava flows out of a mouth located at the lower base of the cone inside the scar of the landslide occurred Feb. 11, 2014 . This landslide caused a dangerous pyroclastic flow ... which justified a ban on entering the valley.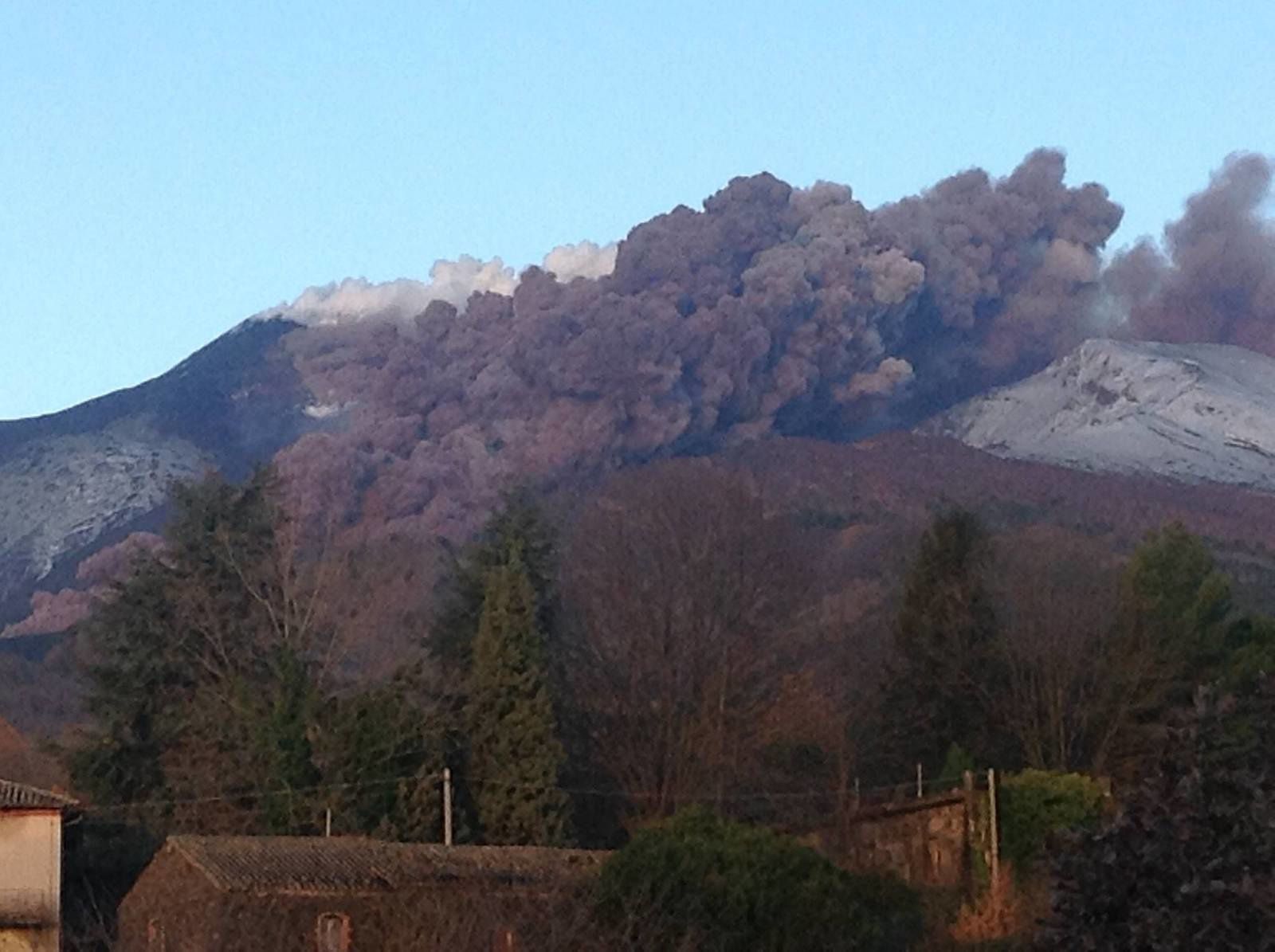 Etna - 11.02.2014 - collapse pyroclastic flow - photo Casa di paglia Felcerossa Permacultura sull'Etna
Feeding cast remains variable and remain confined to the western part of the Valle del Bove, without creating problems . These days, the flow were expanded in the upper part of the west wall in overlapping .

Regarding the instability of the western slope of the new cone southeast , it has been recently observed some small rusty ash emissions and a small thermal anomaly related to minor accidents in the area of ​​the effusive mouth.

The average amplitude of the volcanic tremor showed no significant changes , but the observations are disrupted by cloud cover.