The Bulusan volcano, located in Sorsogon Island in the archipelago of the Philippines presented this June 16, 2015 two explosions of phreatic nature, respectively at 11:02 & 11:20 LT. The plume of ash and gas rose to 300-500 m.

This activity follows five volcanic earthquakes detected in the last 24 hours, as well low vapor emissions.

The director of Phivolcs, Solidum Reynato, confirms the phreatic nature of this activity, which is the third phreatic explosion since May. He suggests that such events are likely to recur and that the permanent danger zone of 4 km. around the crater should be strictly respected.
Sources :
- PHIVOLCS
- médias : GMA News / InterAksyon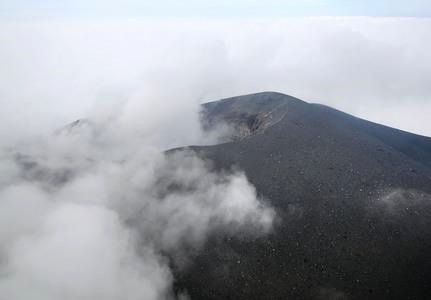 Asama-yama. - Photo dated from 11.06, the cloud coverage of today did not allow a direct observation. - Doc. Japan News
A small phreatic eruption shook the ground of Asama-yama volcano that on June 16, about 9 am local, following a short phase of increased seismic activity. The absence of deformation do not let fear of larger eruption. Small ash falls were reported at 4 km north of the volcano.
Sources :
- Japanese Meteorological Agency
- NHK News / via Volcanodiscovery
The Vanuatu Geo-Hazards Observatory / VGO recalls the risks linked with the activity of Ambrym volcano. The alert level is maintained at 2 and the danger remains in the caldera Benbow and Marum around the craters, including Maben-Mbwelesu, Niri-Mbwelesu and Mbwelesu and in areas under the wind and exposed to volcanic gases ans ashes.

It recommends the view of the volcano from outside the Permanent Danger Zone - see map Vanuatu Geo-Hazards Observatory / VGO. - to avoid any accident.
Source : VGO - bulletin n°6 Tuesday, June 16th 2015