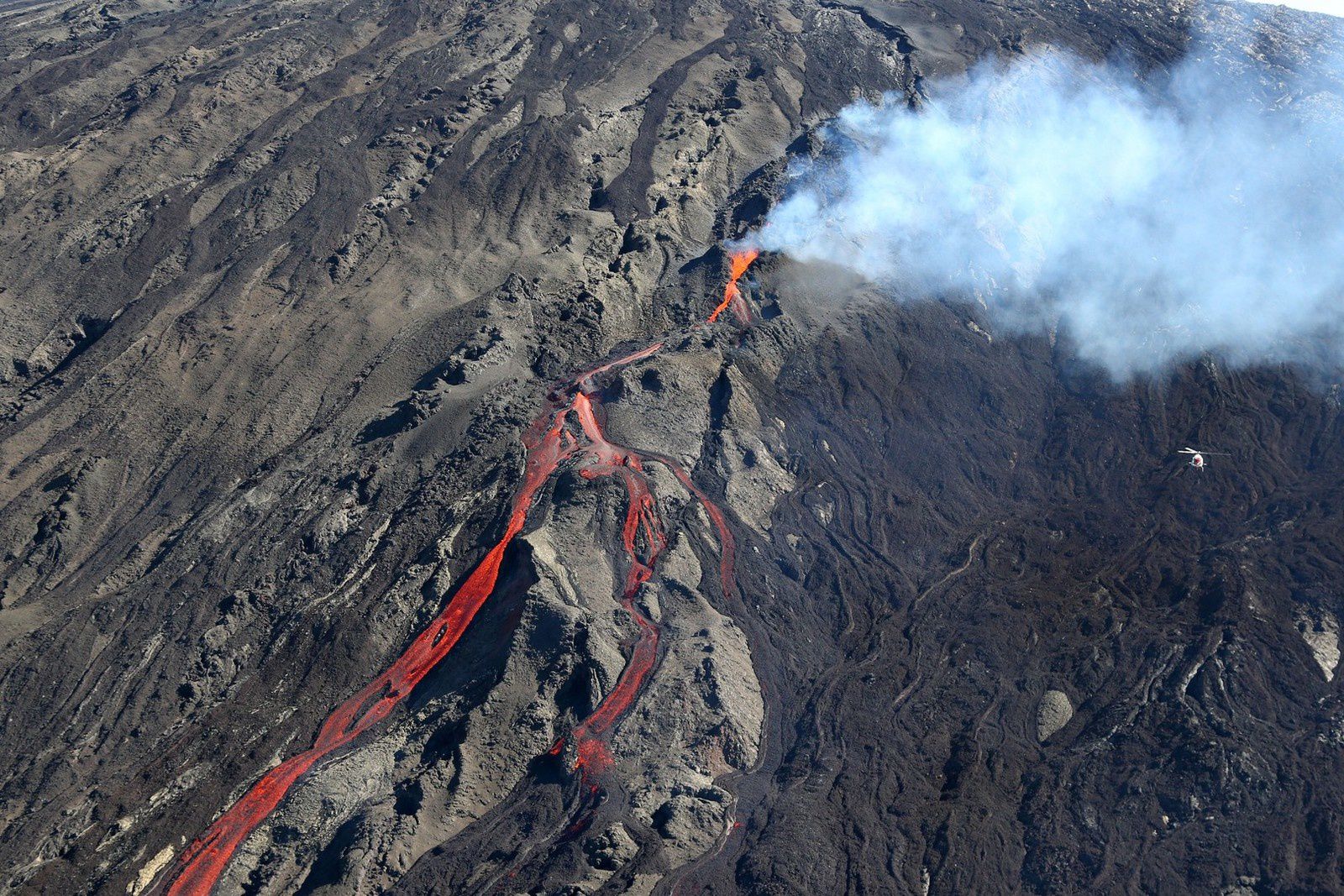 Reunion - eruption of Piton de la Fournaise - 21/06/2014 - the chopper right gives the scale - photo Richard Bouhet / AFP
The eruption continues at Piton de La Fournaise ... below, verbatim report of OVPF of 21.06.2014 / 2:30 p.m. LT:

Location of eruptive fissures on the flank of the summit cone ESE between the crater and the Maillard small plateau at about 2300 m altitude.

Recognition by helicopter helped in the morning to view the phenomenology of the eruption:

1 / One crack on the three visible from the camera of Piton Bert was active in 8:30 (TL). It is characterized by a lack of dynamism with small fountains.
2 / Only two cracks were identified. Because of bad weather when flying from the top because two or three cracks observed on the camera are actually contiguous.
3 / The crack of December 2009, the top radial and inactive crack emit a lot of steam.
4 / The active crack built a small spatter wall and contains the bulk of the casting
5 / the lava flow is divided at the outlet of the cracking in two parallel main branches, which stretch over 1.5 km.
6 / At 1990 m altitude, at the crater Langlois, the two ​​lava tongues distinctly separate. One pass from the east and stops after about 250 meters. The second, skirting the eastern and southern Langlois crater stretches for about 500 meters.
7 / sampling of lava, temperature and gas in the volcanic plume measurements has been made.
8 / A plume of very dilute of SO2 stretches along the relief skirting the volcano to be transported northwards by the prevailing winds.

In OVPF the Tremor has decreased in the early hours of the rash appears and is currently maintaining.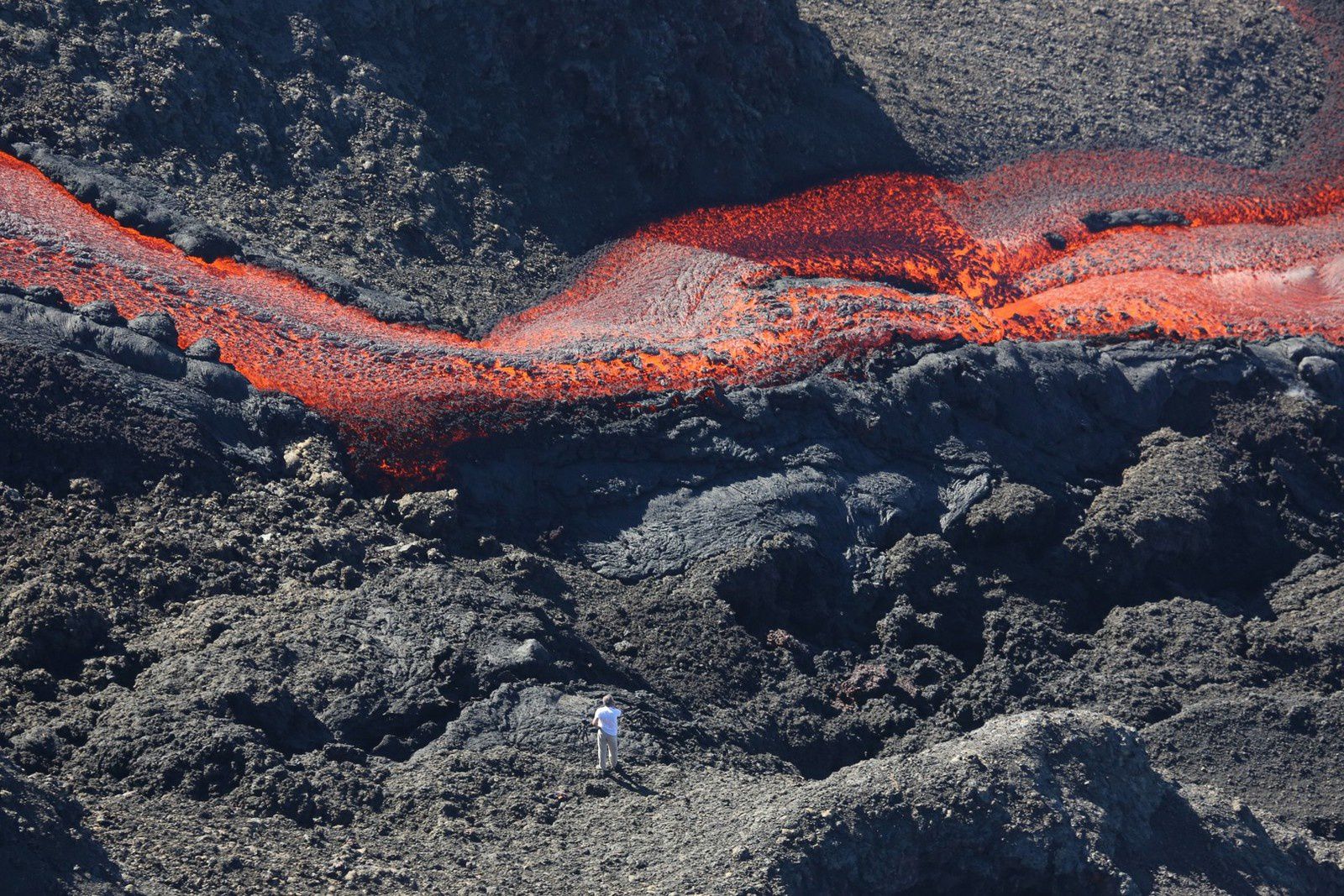 Piton de la Fournaise - one of the lava flows - the volcanologist in the foreground allows to estimate the width - photo Richard Bouhet / AFP