The relief o the Wasserkuppe reveals in a cross section a coverage of basalt and tuff overlying layers of sand, shell limestone and sandstone colored.





Schematic cross sectionof Wasserkuppe - dark green : basalt and tuff - Light Green: vent at Fliegerdenkmal - Doc. Die in Hessische Rhön / Geotope im offenen land of fermentation / Hlug.de
The vent of Fliegerdenkmal has a structure maar type.

Instead of being filled by a lake as are the maars in the Eifel, it was filled by lava flows, partly eroded, as the structure bordering originally.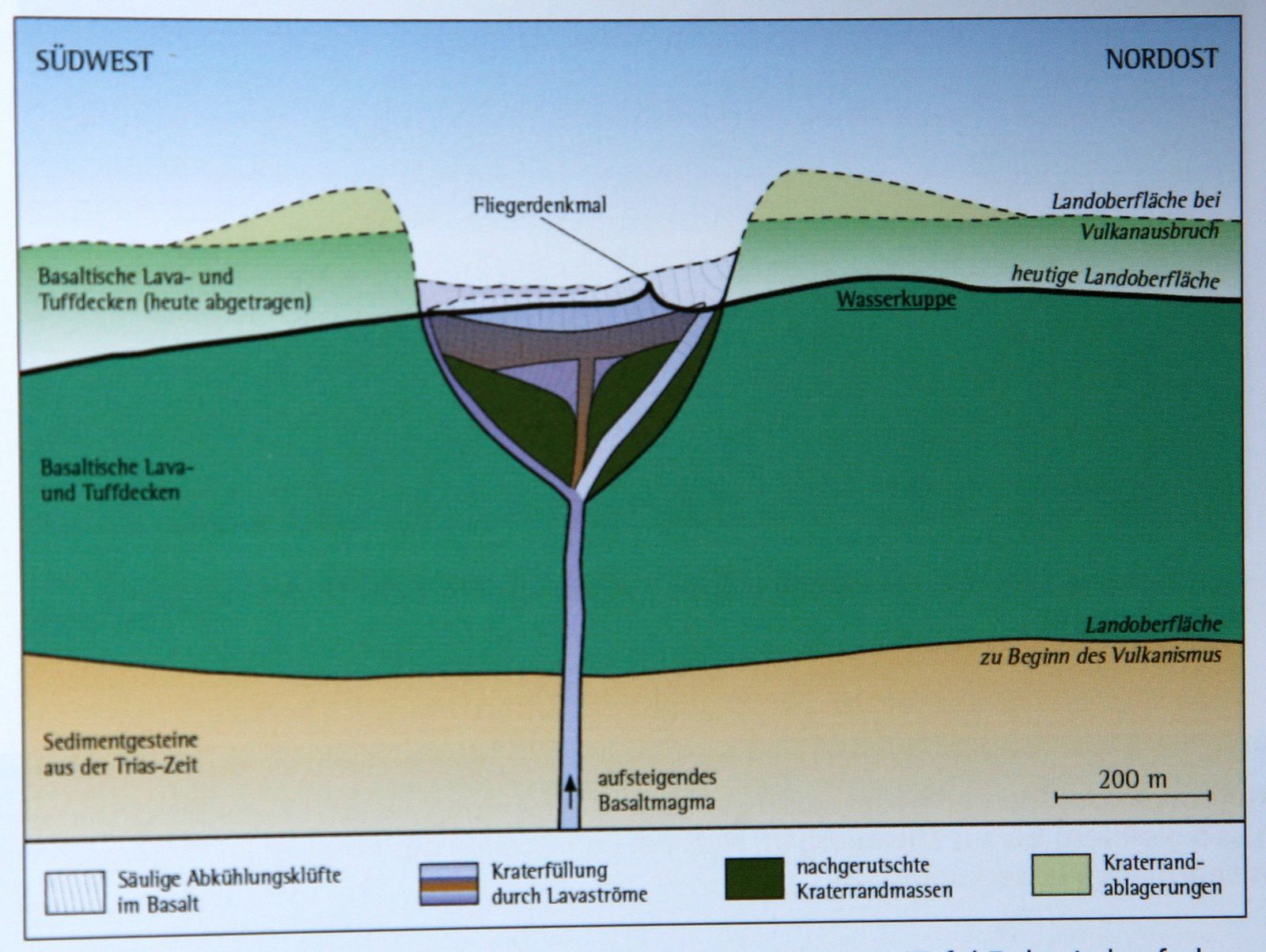 Geological situation of Fliegerdenkmal / Wasserkuppe - the big black line marks the current level - Doc. Die in Hessische Rhön / Geotope im offenen land of fermentation / Hlug.de
One kilometer southwest of Wasserkuppe, the Pferdskopf leaves no guess its origin ... a deposition analysis revealed a highly explosive past: an explosive eruption produced a ring that has been eroded. From the trachyte dome extruded at the end of eruption is only one small part of which is the current top of Pferdskopf (875 m). Remains of a lava flow in blocks are also visible.

GPS: 50 ° 29'29 "N / 9 ° 55'16" E

The massive volcanic Rhön - 2 - Wasserkuppe.


The Pferdskopf - photo Geocaching


View from the top of Pferdskopf - photo VirtualTourist
Pferdskopf - trachyte - photo Kreuzschnabel

Pferdskopf - trachyte - photo Kreuzschnabel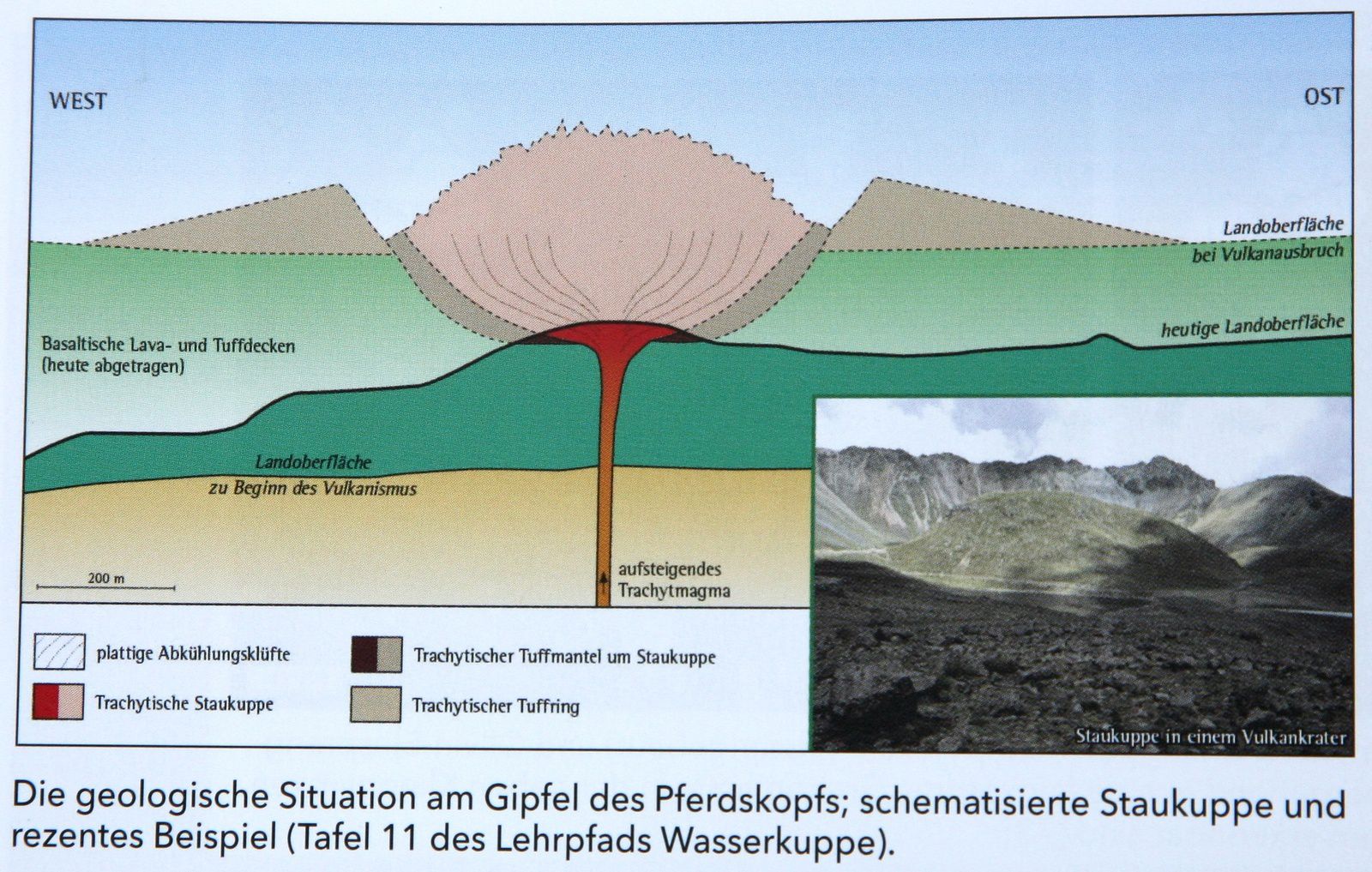 Sources :
- Die Hessische Rhön- Geotope im land der offenen fermen - Umwelt und Geologie - Hlug.de
- Rhön-blog von Stefan Etzel - Géologie & vulkanismus der Rhön
- Rhön tourism portal