Further south in the Tokara Islands is Nakano-shima, a volcanic island 9 km out of 5, surrounded by coral reefs.

The older Sakiwaridake volcano, south of the island is separated by a narrow plateau, with an elevation of 200 meters, from the active andesitic cone On-take, which forms the northern half of Nakanoshima.
.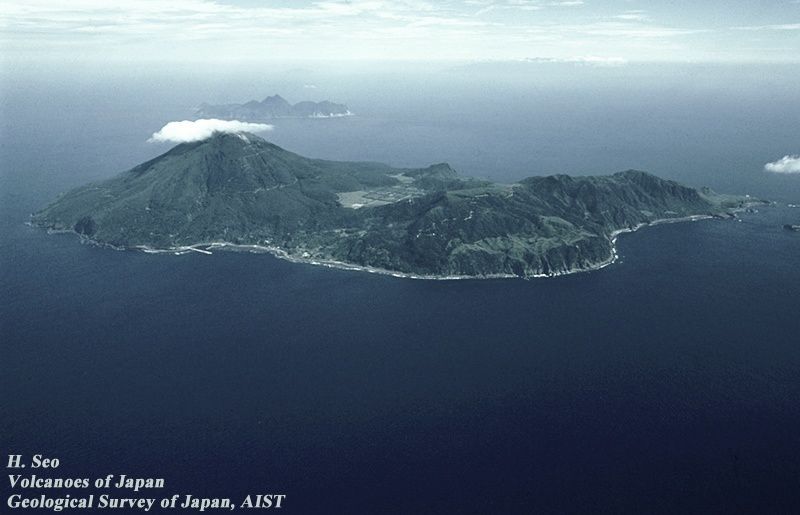 Nakanoshima and volcano On-take, under an umbrella of cloud - in the background, Kuchinoshima volcano - photo H. Seo / Geological Survey of Japan
The rocks component Nakanoshima consist in andesites Serikazi to SE (dated 1.75 +/- 0.22 Ma), in andesites Nanatsuyama to E, in andesites Sakiwaridake and Shiizaki to SW, in andesites Nigoriura (dated 0.14 +/- 0.06 Ma) and Negamidake and the formations of the old and young volcano Otake. Dating rocks is therefore up to the start of the activity in the Pleistocene.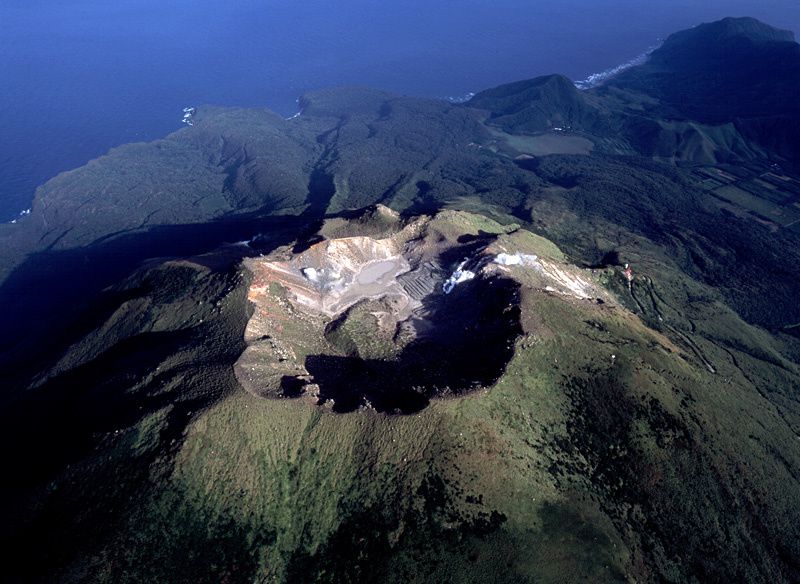 Nakanoshima - the summit crater of the volcano On-take - photo H.Seo / Geological Survey of Japan 2005
The On-take stratovolcano has a summit crater, 500 meters wide, which is partially filled with water in the rainy season.

Single eruption reported during the historical period, a small phreatic eruption marked the summit crater in January 1914. An ash plume is indicated, subject to reserve, in October 1949.

Solfataras are present at the top and in the explosion crater on the side of NE. Sulfur deposits have been exploited until late 1944.
Hot springs are welling up in three places to Funakura.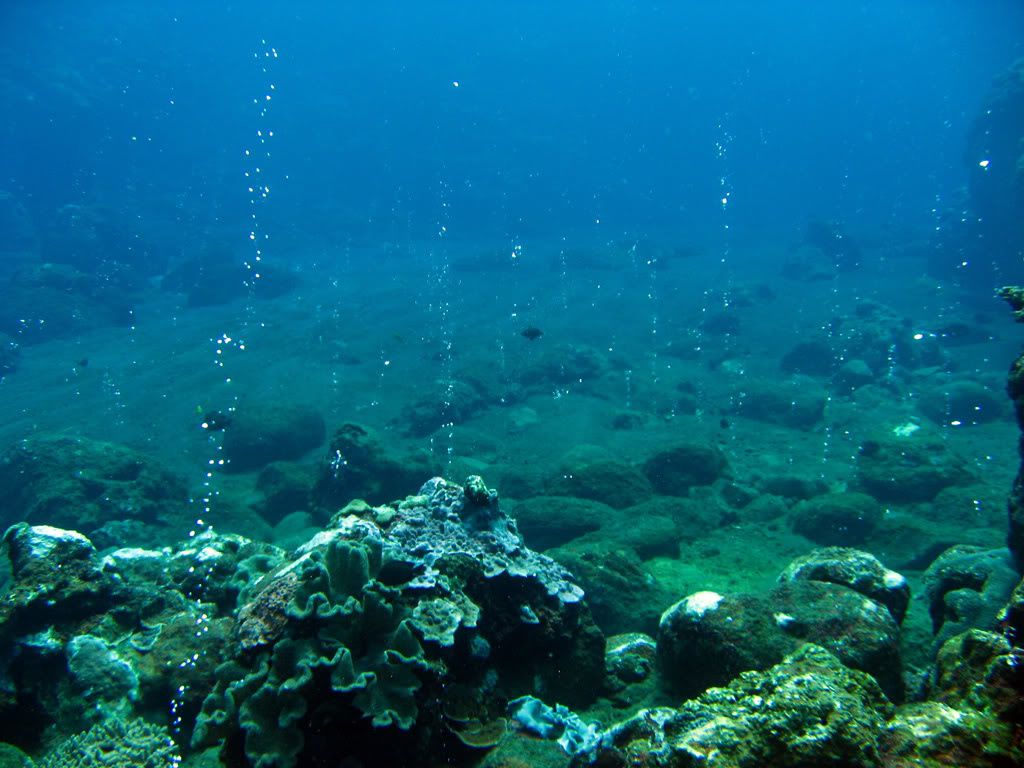 Nakanoshima - Emissions of bubbles off the island testify to the volcanic activity of this area - photo Geoff H / Scubaboard
Sources :
- Geological Survey of Japan – Nakanoshima
- Global Volcanism Program – Nakanoshima
- Journal of Geoscience – Osaka University – Volcanic geology and rocks of nakanoshima, Tojara islands – by Masahiro Daishi.