Publié le par Bernard Duyck
L'éruption du volcan Wolf sur l'île Isabela / Galapagos n'est plus beaucoup documentée pour l'instant.
L'entrée de la coulée de lave dans le Pacifique le 28 mai 2015 a cependant été enregistrée tant par les passagers du navire Endeavour que par le satellite EO-1 de la NASA.
MIROVA signale toujours une anomalie thermique "Modérée" ... signe d'une éruption en cours.
Sources :
Parque Nacional Galapagos / Nasa EO-1 / MIROVA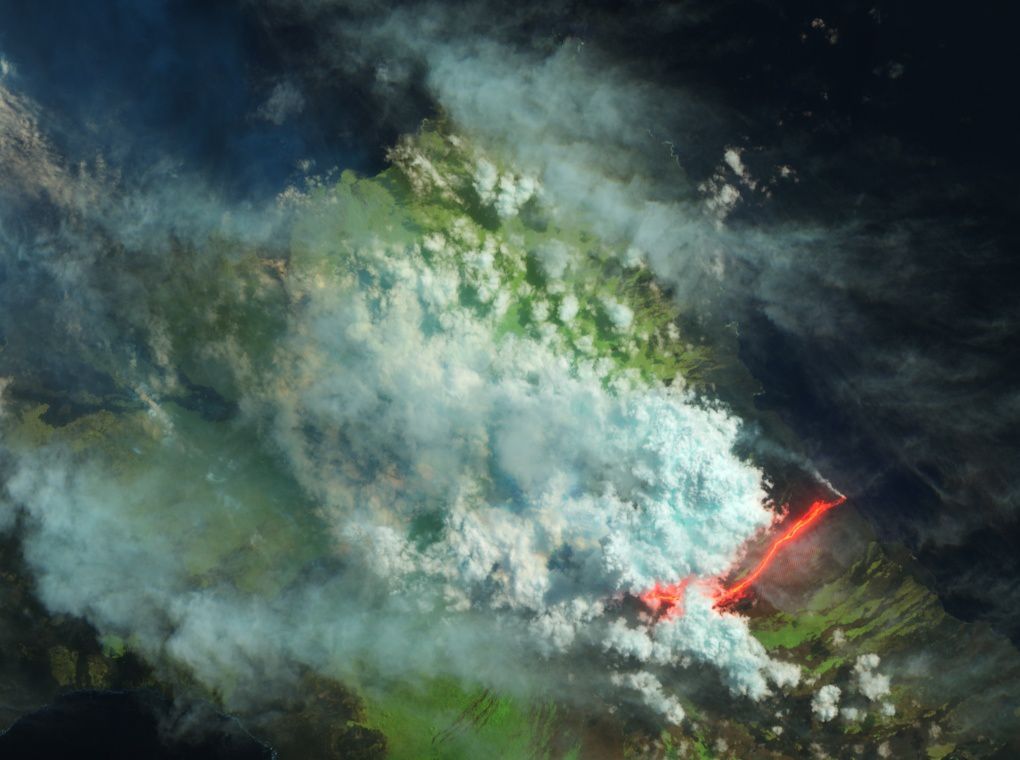 Despite extensive cloud cover, the Advanced Land Imager (ALI) on the Earth Observing-1 satellite acquired this view of lava flowing into the ocean on May 28, 2015. The false-color image combines shortwave infrared, near infrared, and green light (ALI bands 9-7-4). Clouds appear blue-white, while liquid water is dark blue. Vegetated areas are green; old lava flows are brown. Fresh lava is bright orange and red.
Vidéo Nat Geo mise en ligne le 29.05.2015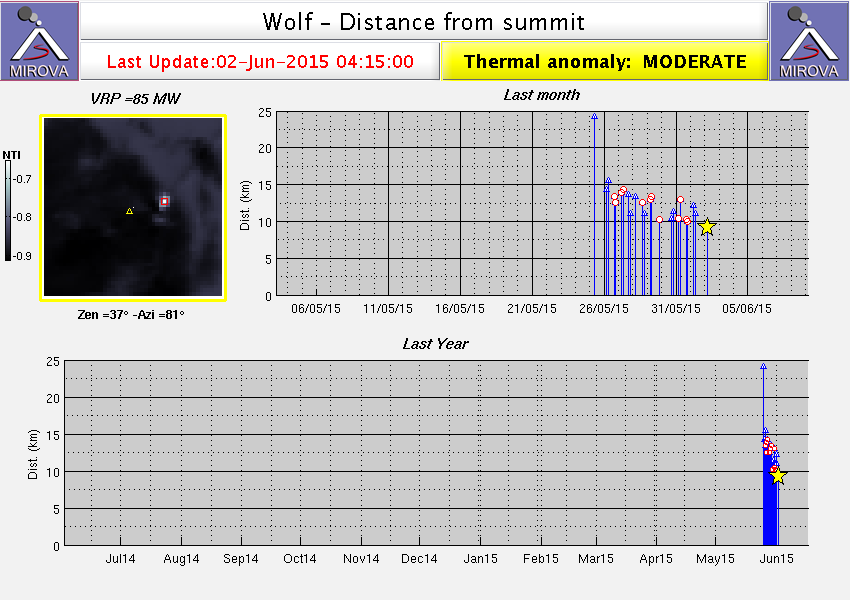 Anomalie thermique modérée au volcan Wolf, à distance du sommet (coulée de lave) - doc. MIROVA 02.06.2015
Des précisions du GSI concernant l'éruption du Shindake sur l'île-volcan Kuchinoerabujima : l'analyse des échantillons de cendres confirme la nature phréato-magmatique de l'éruption , sur base d'une composition à ~60% de roches altérées et ~30% de substance légèrement magmatique.
Le JMA confirme que le cratère du volcan n'a pas subi de changement notable.
Sources :
GSI - link & JMA / via Shérine France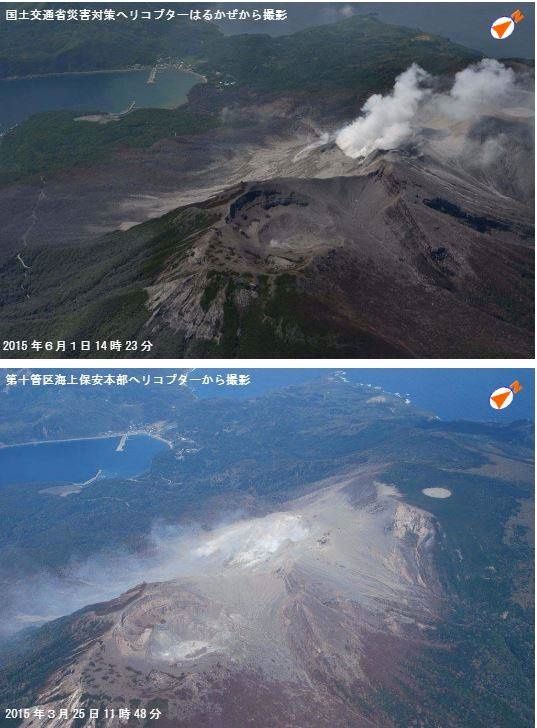 Kuchinoerabujima - peu de changements morphologiques au cratère Shindake (photo du haut / 01.06.2015 , avec le panache) - photo JMA
Au Mexique, le volcan Colima présente toujours des explosions régulières . Le 1 juin, on comptabilise plus de 40 explosions.
Sources :
Universitad de Colima
Webcams de Mexico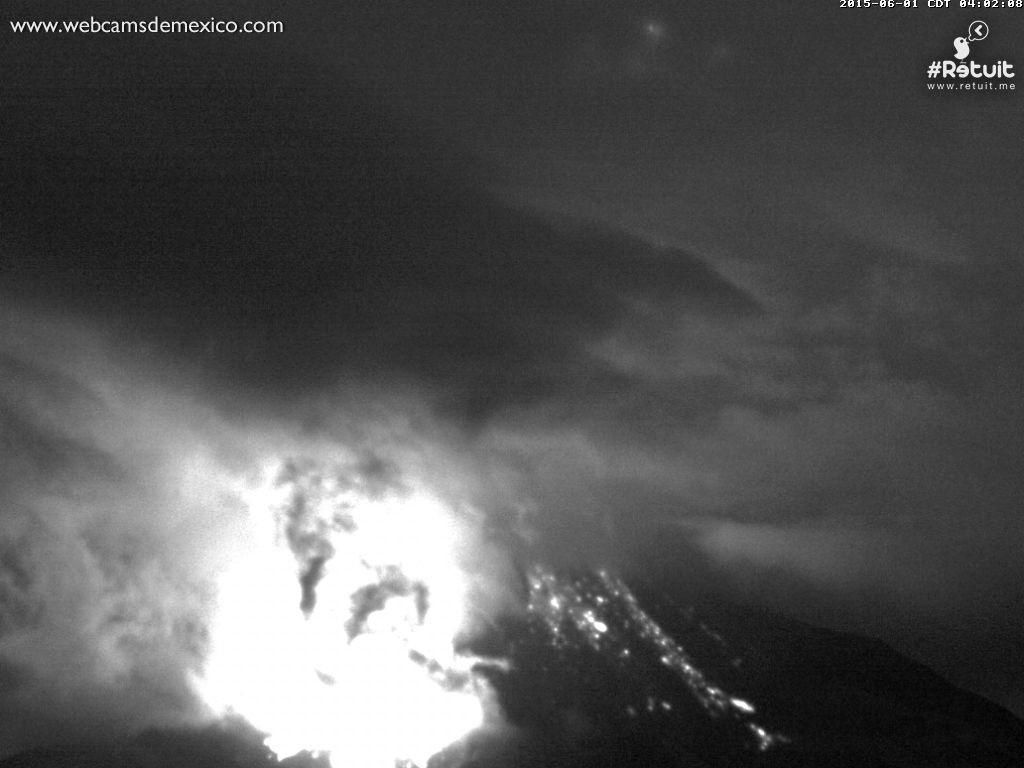 Colima 01.06.2015 / 4h32 - forte explosions et retombées incandescentes sur le sommet. - photo webcamsdemexico