The in-flight monitoring of the September 6 relates Bárðarbunga, Dyngjiujökull,in addition of the eruption area in Holuhraun.

Radar measurements show significant changes in glacier area: subsidence of more than 15 meters in the center of the Bárðarbunga caldera ... this volume is 0.25 cubic kilometers, or 250 million m³, volume ever yet observed in Iceland since the early observations, except those related to the formation of the caldera Öskjuvatn of Askja in 1875.

No sign of eruption or increased geothermal activity was observed in the caldera, which limits the causes of earthquakes to subsidence and movement of magma in the subsurface to the northeast.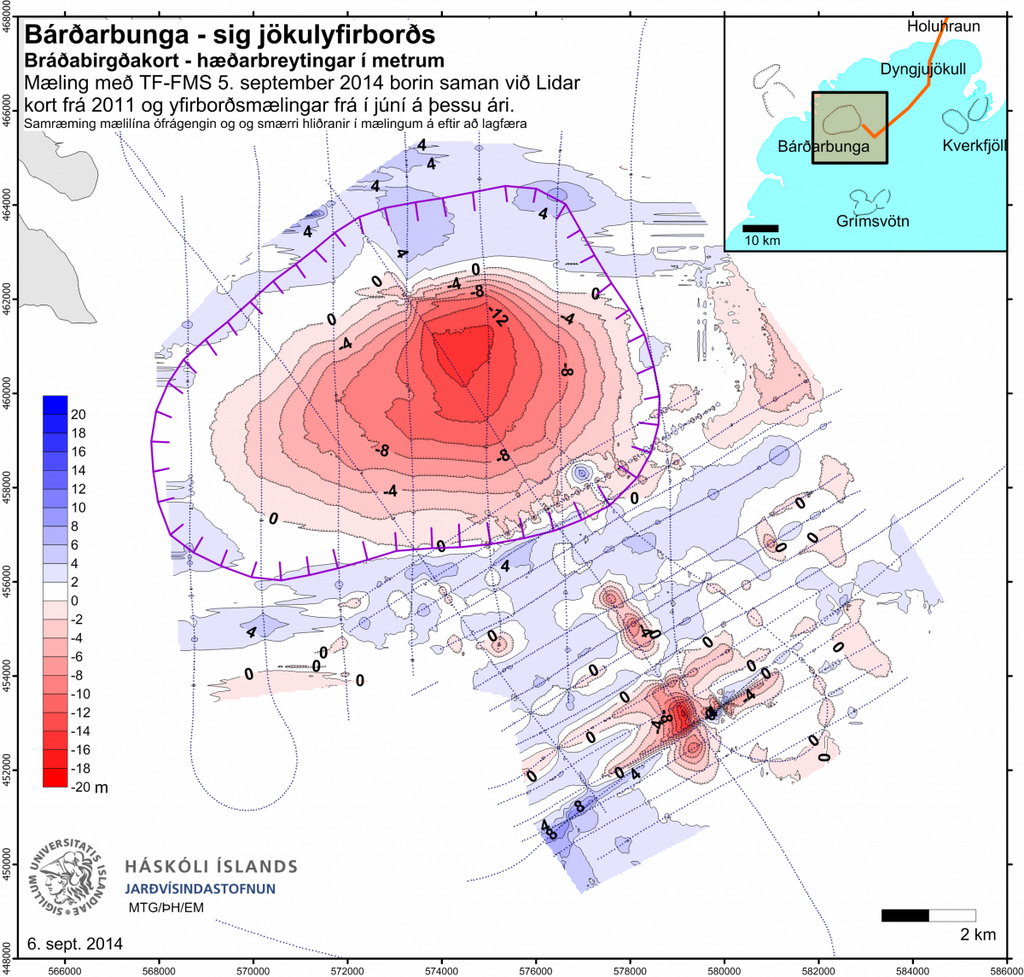 Bárðarbunga. Subsidence of the glacier surface (m). A comparison of the measurement of TF-FMS yesterday and a Lidar map from 2011 as well as surface measurements from June this year. Institute of the Earth Sciences, University of Iceland.
For Dynjujökull, a wide shallow depression was observed at 10 km from the edge of the glacier.
Another depression, located 6 km from the edge of the glacier, has deepened: today it is 35 meters deep.

These depressions are likely signs of small and short subglacial eruptions.


In Holuhraun, two cracks remain active on all three, with greater intensity on the first. The lava extends ENE and should reach the main branch of the river Jökulsá á Fjöllum within 24 hours, if the feed ratio (40 meters / hour) remains the same, according to volcanologist Thorvaldur Thordarson.

The area covered by lava than 14 square kilometers.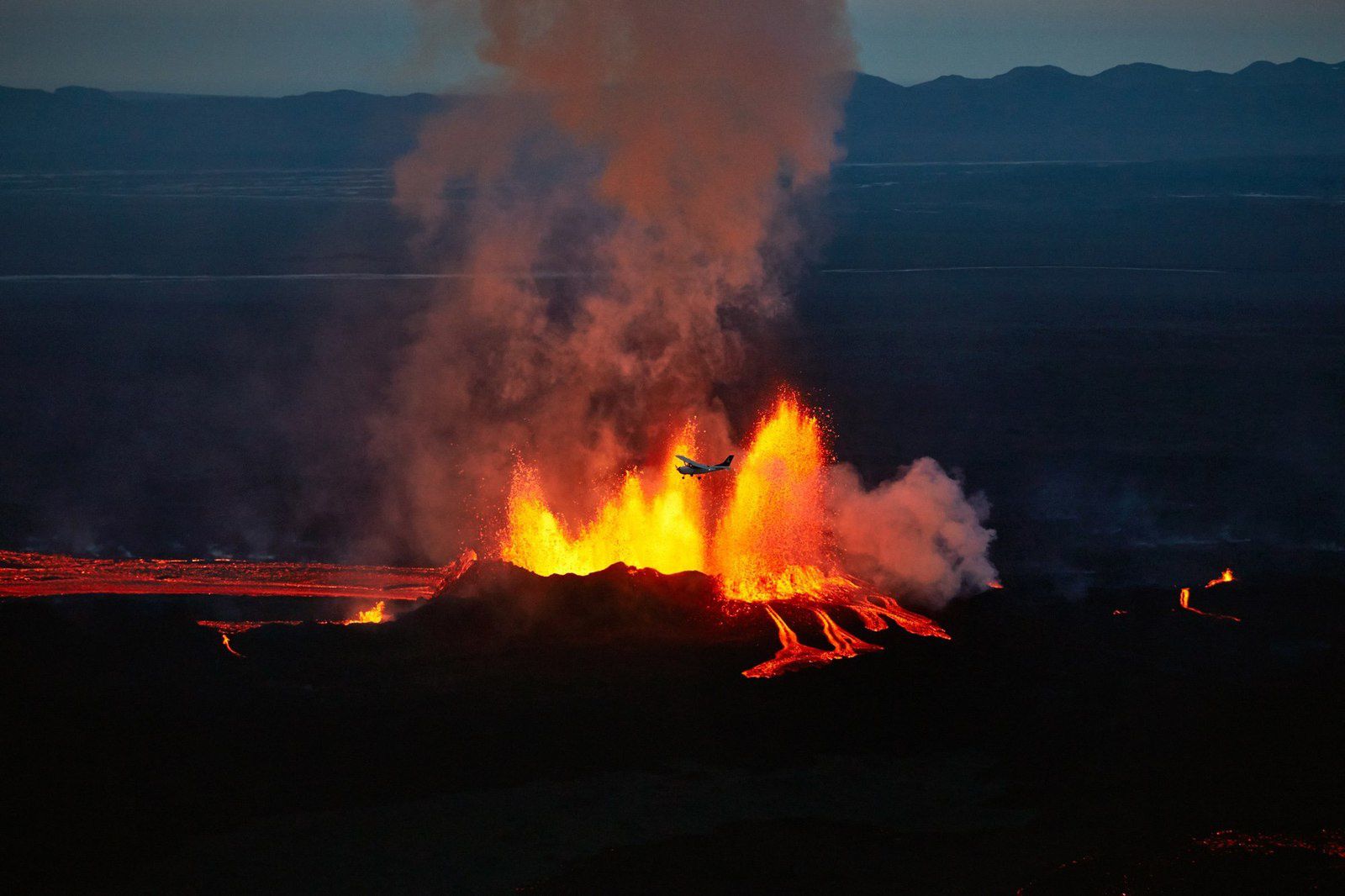 Mýflug Air flight above the eruptive site 05/09/2014 - aircraft for scale - photo Mýflug Air / Axel Sigurðarson
Volcanic activity remains stable, but the seismic activity has decreased in number of events.
An earthquake of M5 is scored in the caldera Bárðarbunga the 06.09 at 5:40 UTC.
Sources :
IMO - University of Iceland - Iceland Review - RUV