The situation is gradually changing on Mayon volcano, located on the island of Luzon in the Philippine archipelago.

Since two months, the volcano presented short inflationary phases, suggesting a pulsing climb of magma. In August, the SO2 levels were measured up ... raising the alert level to 2 by the Phivolcs, accompanied by a 6-km exclusion area.

The alert was raised to 3 (of 5) on September 15, following the increase of seismicity and incandescent rocks falling on the upper flanks southeast. The presence of low-frequency earthquakes indicate rising magma in the volcano, the recent observation of a lava dome and its partial collapse generating drops of incandescent rocks visible at night.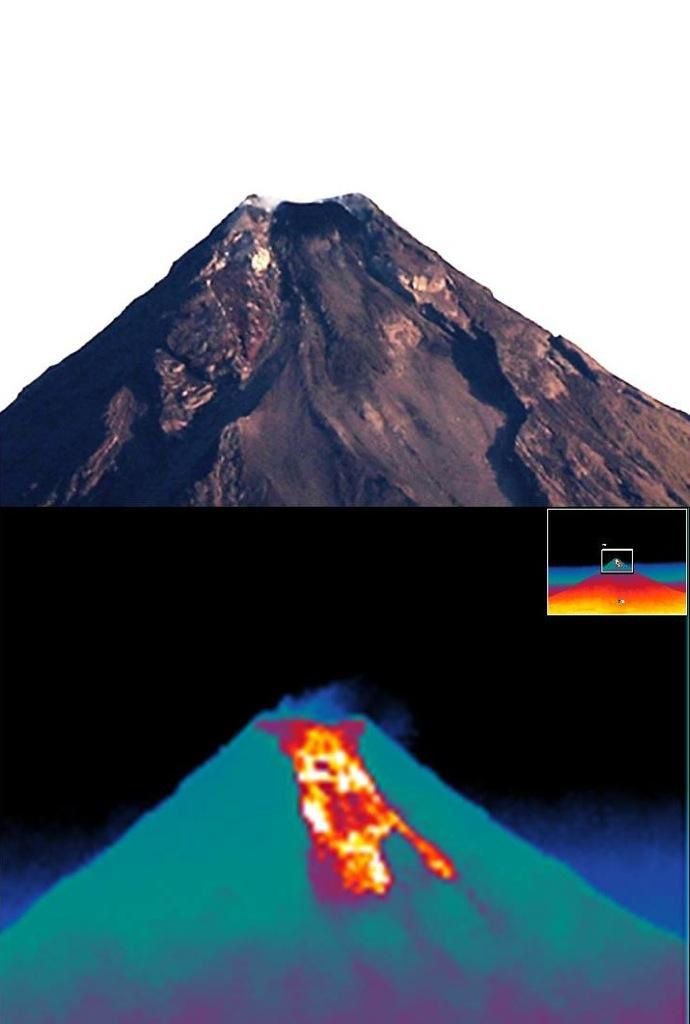 Mayon on 09/23/2014 - Photo in natural light versus thermal image of the dome-flow - photo Mahar Lagmay / pic.twitter.com/khpMqRyTN5
The exclusion zone is 6 km around the summit, and extended to 7 km to the southeast area, the most exposed to possible pyroclastic flows.

The evacuation of residents from the danger zone is underway ... they are being targeting 10,000 families who live there.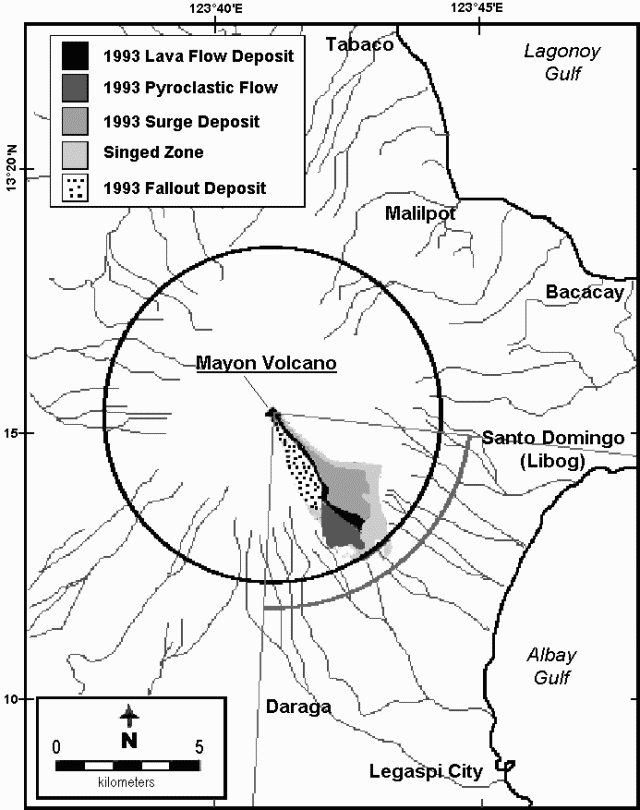 Map of exclusion edited by Phivolcs zones - zone 6 km ring road, extended a precautionary 7 km SE of the volcano - lava eruptions in 1993 - doc in GVP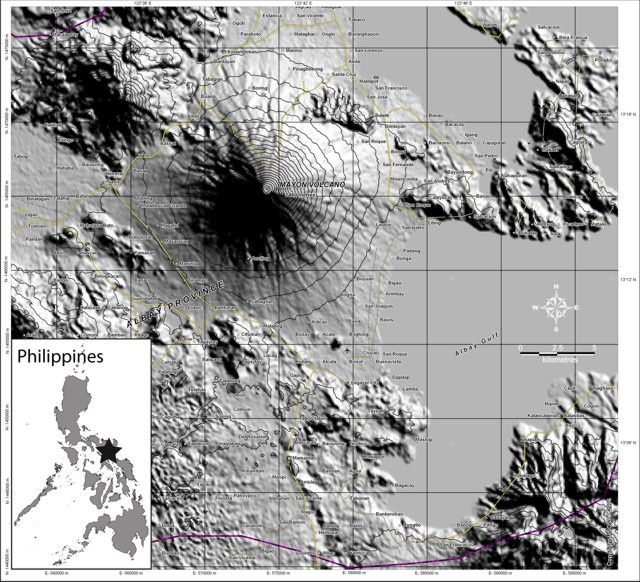 Topographic shaded map - 2011 map courtesy of United Nations Institute for Training and Research's (UNITAR's) Operational Satellite Applications Programme (UNOSAT).
Sources :
- Global Volcanism Program - Mayon
- Phivolcs - rapports - link
- Ambassade US / Philippines - Increased activity at the Mayon volcano - link
You can, in addition to daily articles, find news briefs on volcanoes via Twitter - or Facebook / groupes Volcanoes