A powerful phreatic eruption marked the Laguna Caliente of Poas volcano this February 25, 2014 at 12h03 .
This eruption , resulting from the interaction of liquids and gases of the hydrothermal system of the acid lake with deep magma , powered a mixture consisting of water , steam and gas , sediments and rock fragments , about 400 meters above the lake level.
The majority of ejected material fell in the lake and its north- northeast shores. This eruption produced a cypressoïde lyke plume, typical of a phreatic activity . The episode was associated with a low frequency seismic signal .

Following the screenings, the webcam was no longer able to then provide images , it should at least be cleaned.

Before the eruption, in the early morning of 25.02 , a member of the OVSICORI noted convection cells and the gray color of the acid lake, and a small fumarolic activity at the cryptodome edge thereof . After the phreatic eruption , the fumarolic activity of the cryptodome intensified.

During the past month, the OVSICORI recorded four minor eruptions of this type against ten such events per month last year.
Volcanologists of OVSICORI reports that the average temperatures of the crater of Poas in the last fifty years were at about 92 °C , but in 2013 , we recorded a temperature of 200-400 °C. According to volcanologist Maria Martinez, " the temperature reached today (25.02.2014) is 720 °C , the second highest after those of June to September 2011 , where it reached 890 °C". (in Tico Times) .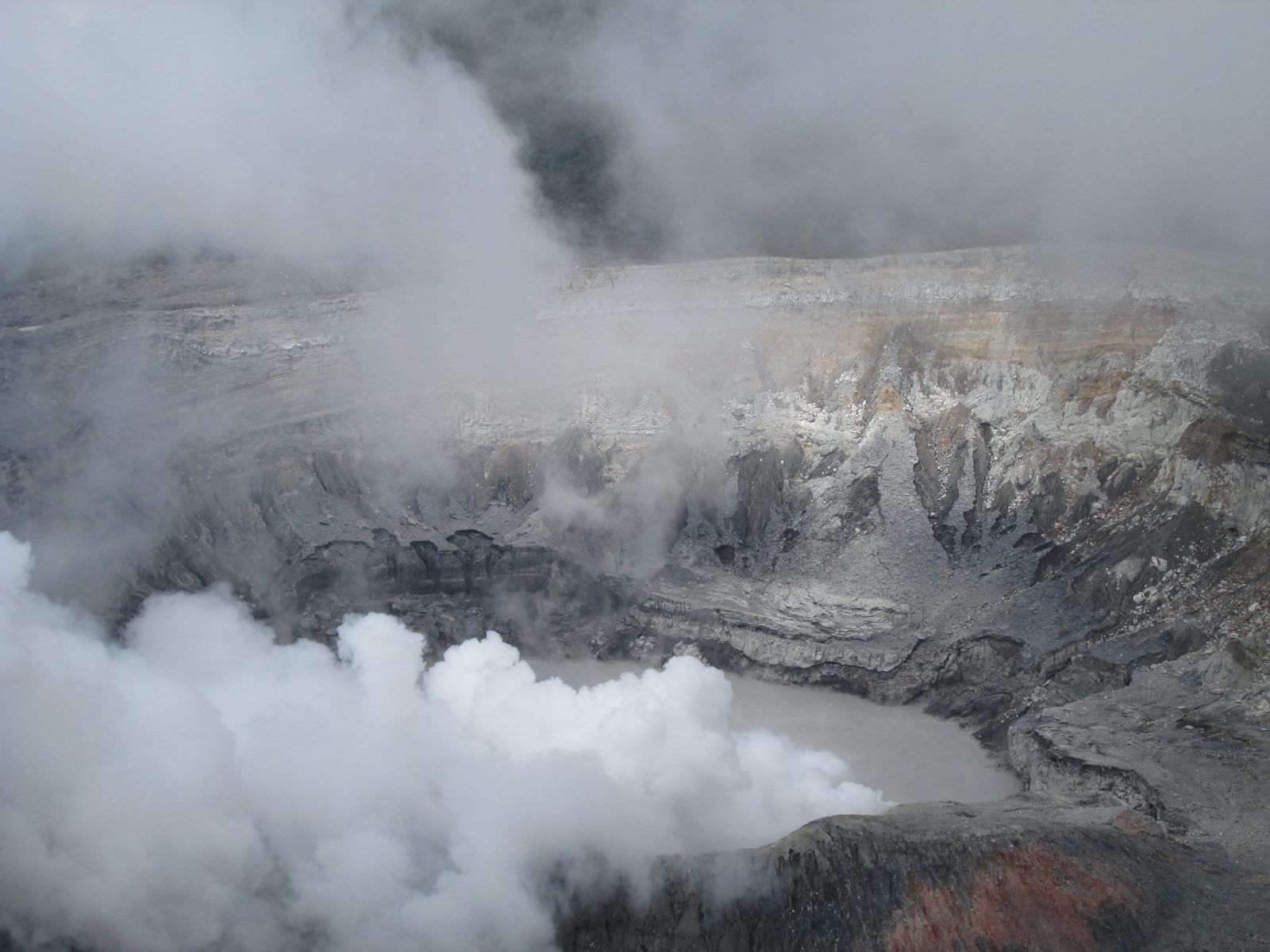 Poas - the crater walls are lined with projected sediment and acid lake keeps a gray color - photo OVSICORI / Maria Martinez
Sources:
- OVSICORI - Erupción freática en el Volcán Poás - 25.02.2014
- Tico Times - 25.02.2014 - link