Publié le par Bernard Duyck
Une inondation printanière causée par le rivière Þverá au sud de l'Islande en 2003 a exposé des centaines de bouleaux, enterrés depuis des siècles sous des couches de sédiments volcaniques.
Cette forêt , nommée Drumbabót, aurait été anéantie par une débâcle glaciaire massive provoquée par une éruption du volcan Katla.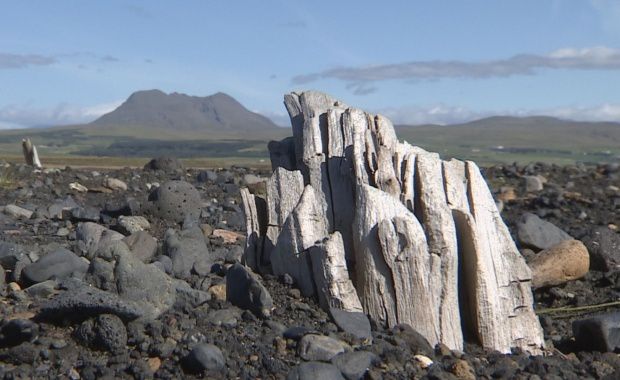 Certains des bouleaux trouvés dans la forêt préhistorique de Drumbabót mesurent 30 cm de largeur, indiquant que l'Islande avait une couverture forestière prospère avant l'arrivée des colons humains. Photo / Stöð 2.
La découverte de souches de bouleaux, dont certaines mesurent environ 30 cm. de diamètre a permis de préciser la datation d'une grande éruption du Katla. La technique de dendrochronologie, pratiquée par des chercheurs internationaux dont ceux du Service Forestier Islandais, a permis de dater cette éruption de l'an 822-823, des décennies avant qu' Ingólfur Arnarson, le premier colon, ne soit censé être arrivé sur l'île.
Drumbabót est une preuve que l'Islande était couverte d'une forêt prospère avant l'arrivée des colons au 9° siècle, comme l'affirme l'Íslendingabók, le Livre des Islandais d'Ari Thorgilsson, Ari Le Savant, daté du 12° siècle, selon la station locale de TV Stöð 2. Les premiers colons auraient dévasté la forêt couvrant l'Islande aux temps "pré-historiques".
L'Islande est aujourd'hui pratiquement dépourvue de forêt, malgré des efforts concertés pour implanter des arbres dans certaines régions.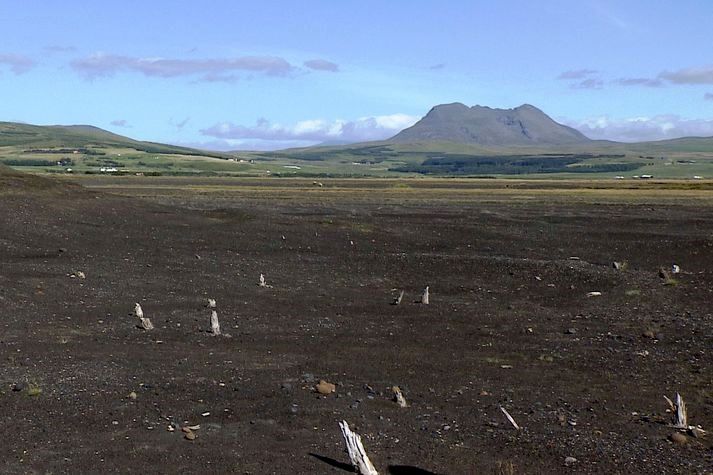 Drumbabót - restes d'une ancienne forêt mis à jour il y a 14 ans par une inondation - photo STÖÐ 2/EINAR ÁRNASON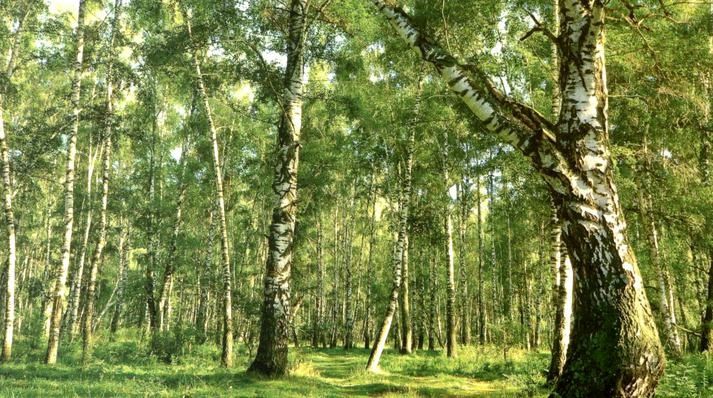 Drumbabót - Forêt de bouleaux, telle qu'imaginée par les scientifiques au 9°siècle avant l'établissement humain en Islande - Photo The Soil Conservation Service of Iceland.
Sources :
- Iceland Magazine – Scientists precisely date catastrophic eruption through a prehistoric Icelandic forest – link
- Geology - Multi-proxy dating of Iceland's major pre-settlement Katla eruption to 822–823 CE - link
- Ari Thorgilsson – Le Livre des Islandais – link
- Íslendingabók - Fototypisk gengivelse – link