Publié le par Bernard Duyck
Like every winter, I can not resist sharing some pictures of the Yellowstone National Park at that time.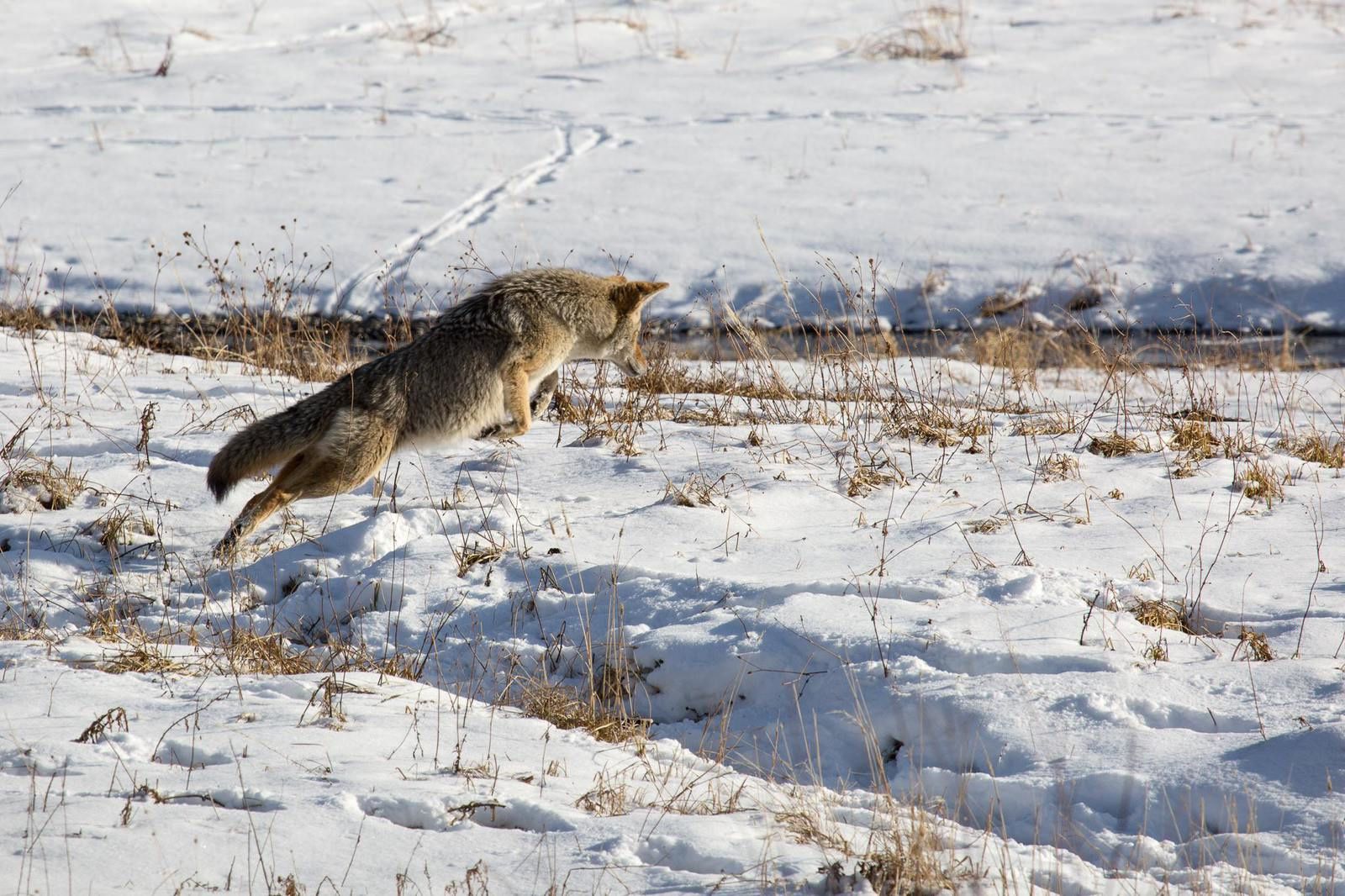 Coyote hunting in Round Prairie, near Pebble Creek Campground. - Photo Yellowstone forever / 11.2016
Although the Yellowstone hydrothermal system has been mapped in surface, it remains largely unknown in its subsurface.
A new study by the USGS and the universities of Wyoming and Aarhus (Denmark) began on 7 November. A low-flying helicopter, equipped with an electromagnetic system, resembling to a giant "hula hoop", will analyze the Mammoth-Norris corridor, the Upper and Lower basins and the northern part of the Yellowstone Lake, hoping to distinguish the zones of cold water, hot saline water, steam, clay and unaltered rock areas ... and to better understand the various hydrothermal systems of the Yellowstone and their connection with the deep magmatic system.
Source: NPS