Publié le par Bernard Duyck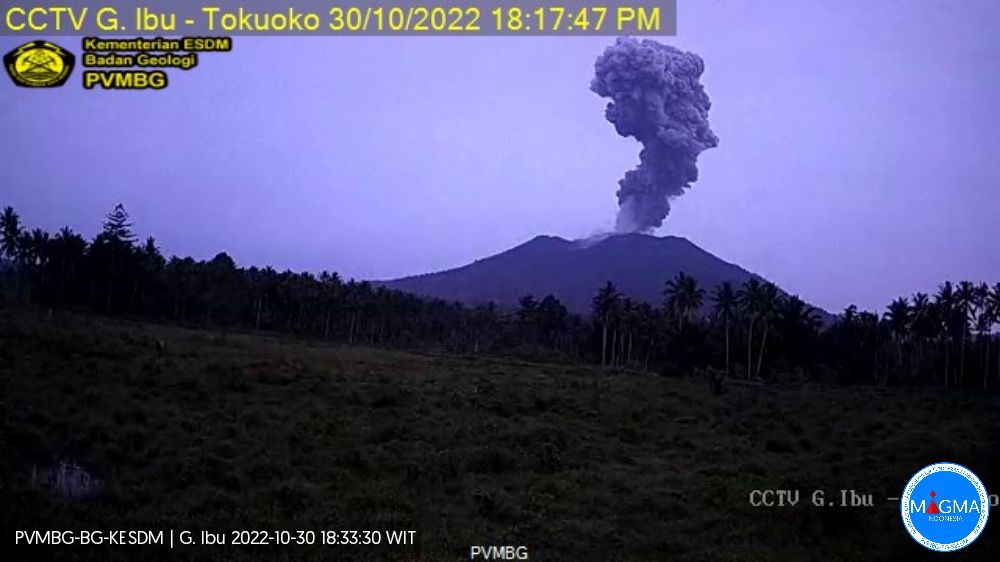 Gunung Ibu - ash plume from 30.10.2022 / 6:33 p.m. WIT - PVMBG Magma Indonesia webcam - one click to enlarge
Gunung Ibu experienced an eruptive episode on Sunday October 30, 2022 at 6:20 p.m. WIT with the height of the ash column observed at ± 2000 m above the summit (± 3325 m above sea level). It is observed that the ash column is gray in color, with a thick intensity, towards the west. This eruption was recorded on a seismograph with a maximum amplitude of 30 mm and a duration of 112 seconds.
The activity level remains at 2 / waspada; Communities around Mount Ibu and visitors/tourists should not travel within 2.0 km and the sectoral expansion is 3.5 km towards the crater opening in the northern part of the active crater of Mount Ibu.
Source: PVMBG – Magma Indonesia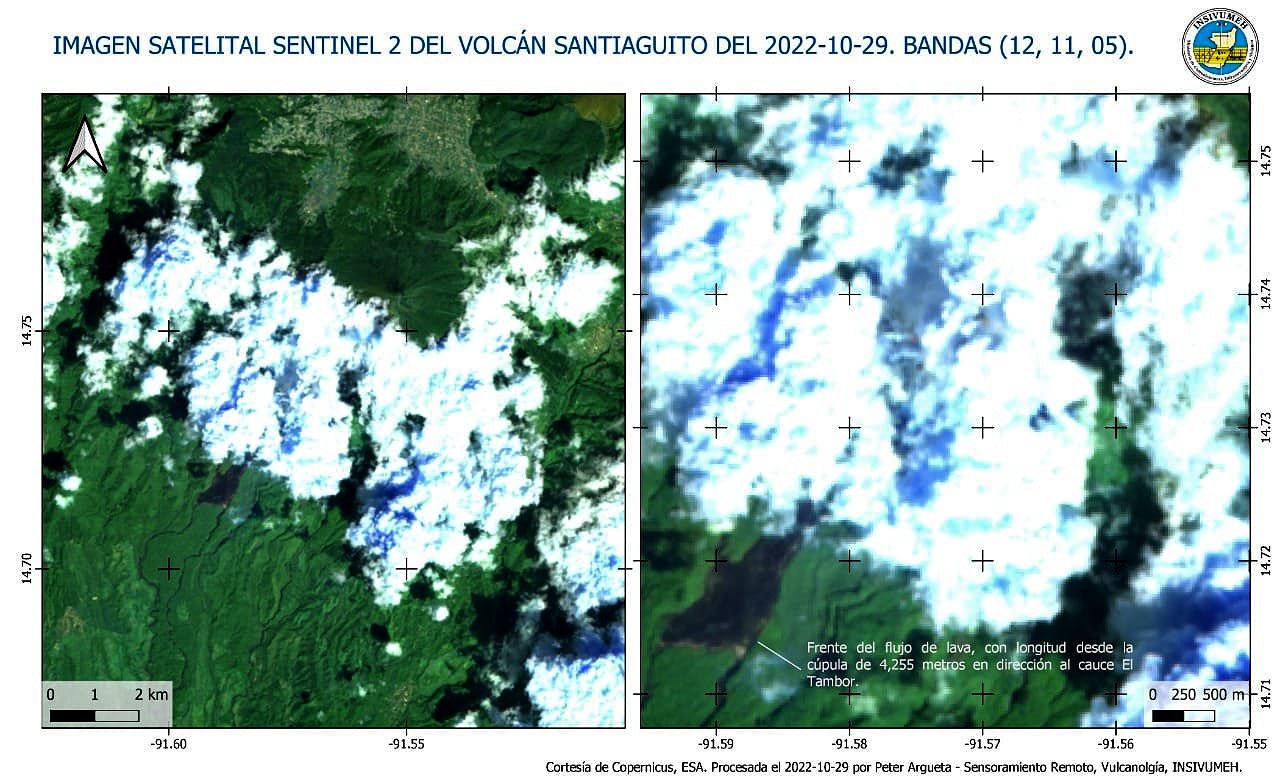 Santiaguito - Front of the lava flow towards the El Tambor channel - image Sentinel-2 bands 12,11,05 of 29.10.2022 - Doc .Insivumeh - one click to enlarge
The Santiaguito volcano observatory reports abundant white outgassing at a height of 500 meters, which extends over 4 kilometers to the southwest.
During the night, an incandescence is observed in the crater of the Caliente dome, and in the middle and at the front of the lava flow in a west and south-west direction. Weak avalanches of blocks and ash are observed in the middle and at the base of the western lava flow. This causes the uplift of fine ash particles in the volcanic perimeter.
The volcano maintains high activity due to blocky lava extrusion in the coipole of the Caliente dome, in a west-southwest direction and unstable material in the crater. There is a likelihood of moderate to strong pyroclastic flows , so you should not stay near or in riverbeds near the slopes of the volcano.
Source: Insivumeh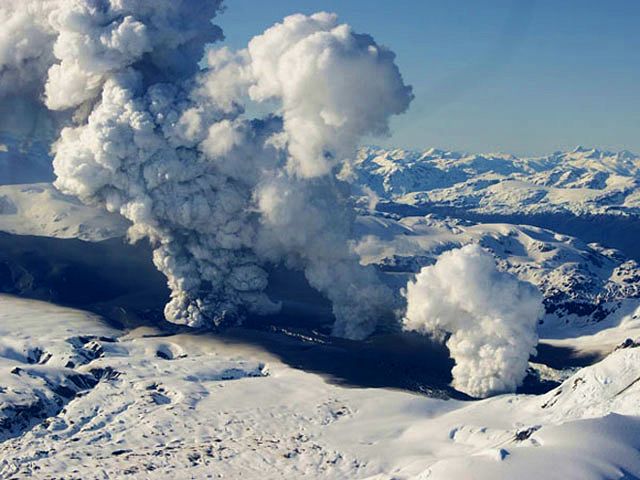 Cerro Hudson - three active vents - photo archives Sernageomin 29.10.2011 / via GVP - one click to enlarge
The Sernageomin monitoring stations installed near the Hudson Volcano recorded on Sunday 10/30 at 2:50 p.m., an earthquake associated with both rock fracturing and fluid dynamics within the volcanic system (Hybrid).
Source: Sernageomin
N.B.: tomorrow, short break.