Publié le par Bernard Duyck
The Merapi, on Java, still in activity level 2 / waspada, presented on March 27 an eruption (presumably phreatic) at 10.56 loc., characterized by an ash plume estimated at 5,000 meters above the summit and a trace on the seismogram 75 mm amplitude; the earthquake linked to this episode lasted 500 sec.
VAAC Darwin reports ash at flight altitudes 100 and 250, disconnected from the summit, heading southeast. The aviation code is red.
The PVMBG also reports, by March 27:
- an avalanche earthquake of 18 sec. / slip distance and direction not observed.
- 10 blast earthquakes, 5 low frequency earthquakes and a shallow volcanic earthquake, of amplitude 7 mm and with a duration of 18 sec.
The seismicity of March 16 was characterized by:
- 1 avalanche earthquake, of 15 mm amplitude and with a duration of 22.92 sec.
- 2 hybrid earthquakes, and 2 tectonic earthquakes.
Sources: PVMBG, BPPTKG & Magma Indonesia
In the past 24 hours, Cenapred has identified 147 exhalations at Popocatépetl, accompanied by gas, a little ash, and two minor explosions, respectively on March 25 at 4:10 p.m. and March 26 at 2:00 a.m.
Meanwhile, the constant emission of volcanic gases, sporadically accompanied by slight amounts of ash is reported, dispersed towards the NNO.
At the seismicity level, 653 minutes of low amplitude tremor and two volcano-tectonic earthquakes were recorded, respectively from M1.2 at 4:34 p.m. on March 25 and from M2.3) at 8:55 a.m. on March 26.
The volcanic alert remains fixed at Amarillo Fase 2.
Source: Cenapred / CNPC / Seguridad
An explosion occurred in Manam, Papua New Guinea, generating a plume of about 3,000 meters above sea level and reported by the VAAC Darwin via RNZ.
Manam's last activity dates back to November 2019.
Islanders displaced by the previous series of eruptions are still awaiting proper resettlement on the continent.
Source: RNZ & Sentinel-2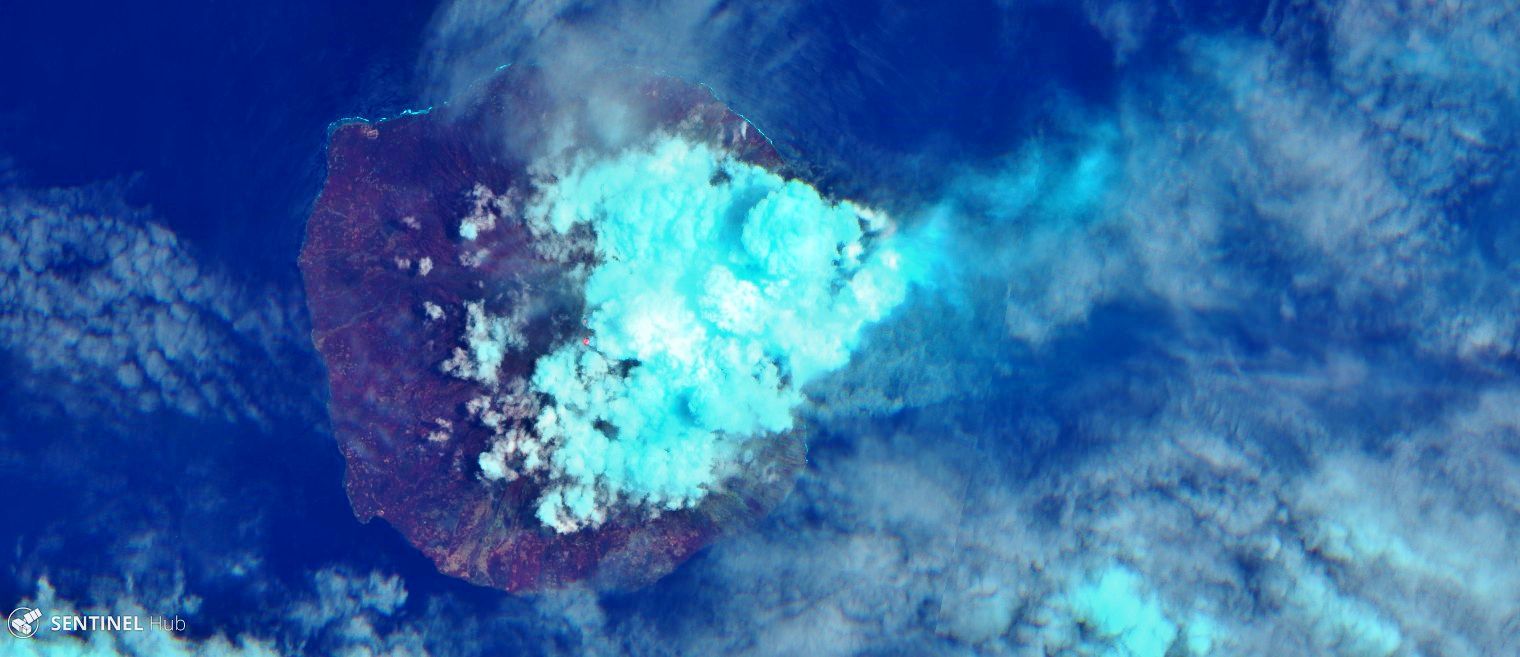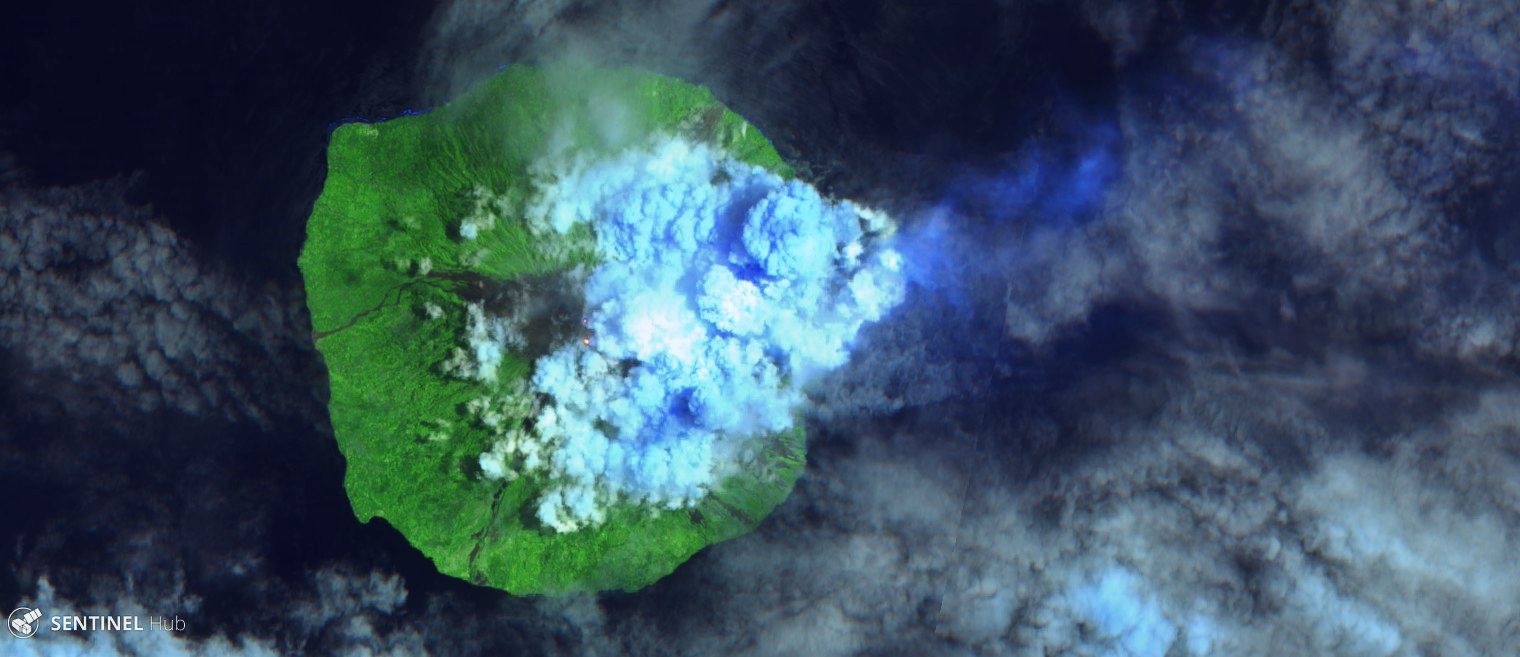 Manam - hot spots visible on these images from 20.03.2020 Sentinel-2 L1C bands 12,4,2 and bands 12,11,4 - one click to enlarge
As a bonus, a photo of Etna this morning all in white, the snow-capped peaks topped with a white plume also
Source: EtnaWalk Photo / Etna Map