Enceladus, a moon of the planet Saturn, was inspected in 2004 by the Cassini spacecraft.

Since, the fact that Enceladus expels water in space is not a surprise ... but where does this water come from ? from water just beneath the surface or from water deep-seated ?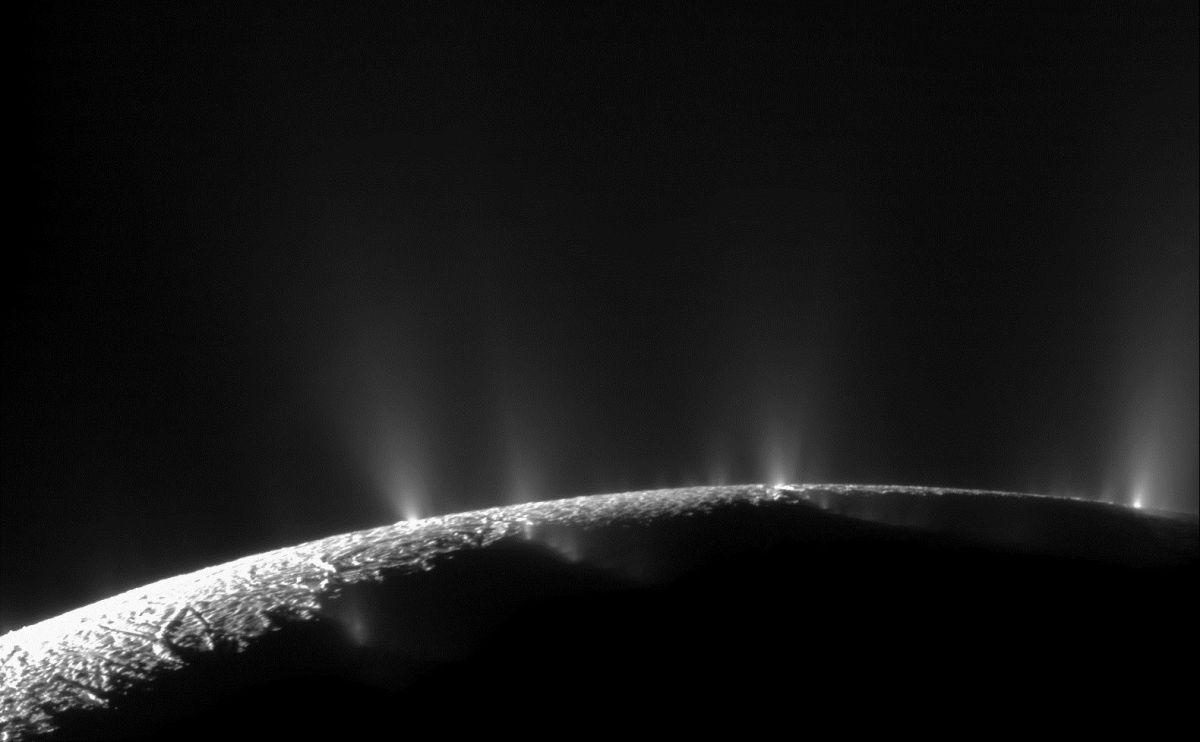 Enceladus - a survey in 2009 by Cassini revealed plumes of water vapor and ice along the "tiger stripes" near the south pole located.
Left, a view artist of the penetration of Cassini in the plumes of Enceladus - right , comparison in size between Enceladus, moon and our Earth - Doc. NASA JPL - Caltech - SSI. - A click for a full view.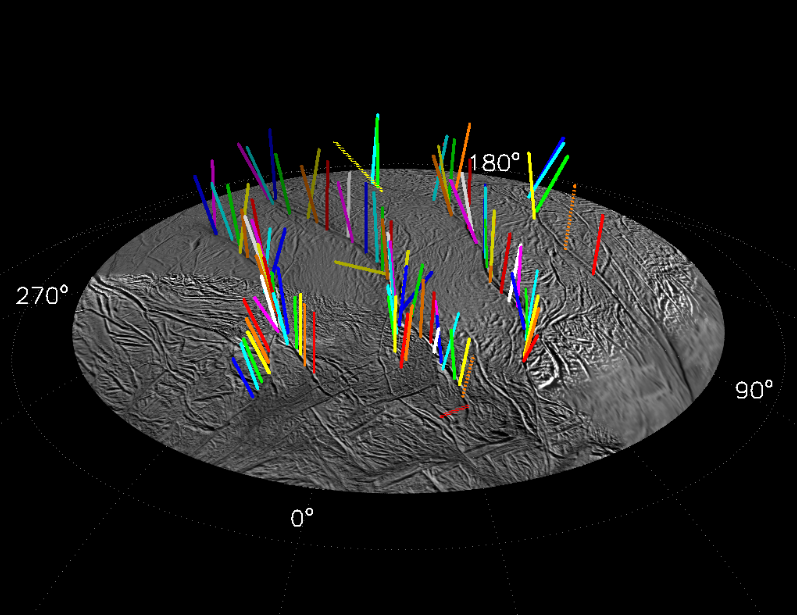 Geysers basin of Enceladus, 3D modeling - doc. in C. Porco & al.2014 / Astronomical Journal / NASA / JPL-Caltech / Space Science Institute
Cassini approached in 2009 the plumes emitted from Enceladus and its instruments have enabled a discovery : water emitted is salty. This feature highlights a source of water from a depth sufficient to have had prolonged the contact with the mineral constituents that satellite.

Recently, measurements of subtle variations in the gravity field of Enceladus suggest the presence of an ocean located 48 km beneath a thick layer of ice. The study team of Carolyn Porco, published in March 2014 in The Astronomical Journal, presents an analysis of geysering, tidal stresses and abnormal thermal emission from the region of the south pole of Enceladus, where a hundred geysers in eruption are located on four major fractures intersecting the region.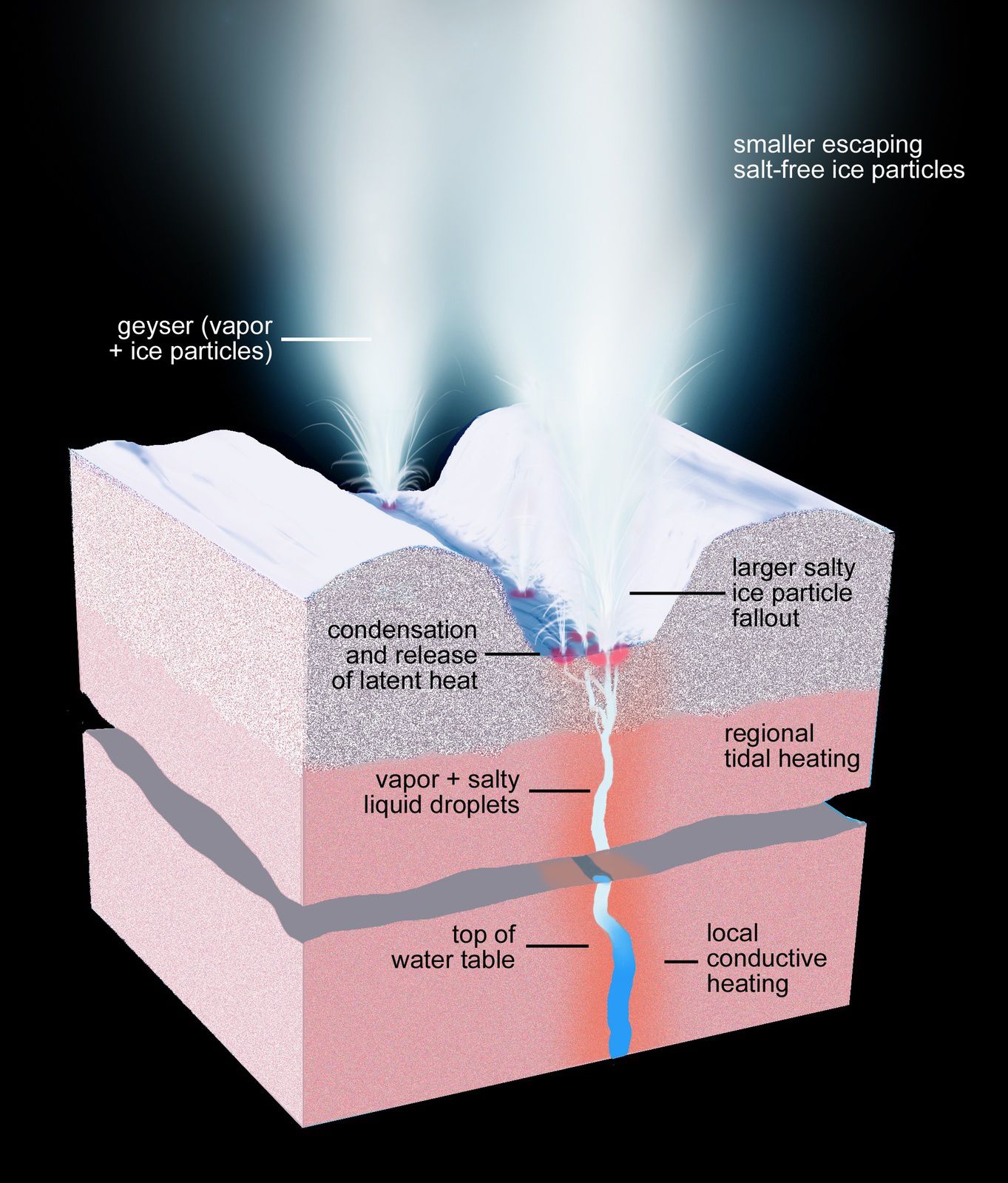 Cut in the ice sheet of Enceladus above a fracture and active geysers, illustrating the physical and thermal structure and processes under and on the surface of the satellite. - Doc. NASA / JPL-Caltech / Space Science Institute
Fractures are known as " tiger stripes ". About three or four geysers, locations come from hotspots located just a few meters off.

According Carolyn Porco: "They are not phenomena close to the surface ... This indicates that the only possible source of the geysers is in the underlying sea. We believe that the fractures plunge depth.."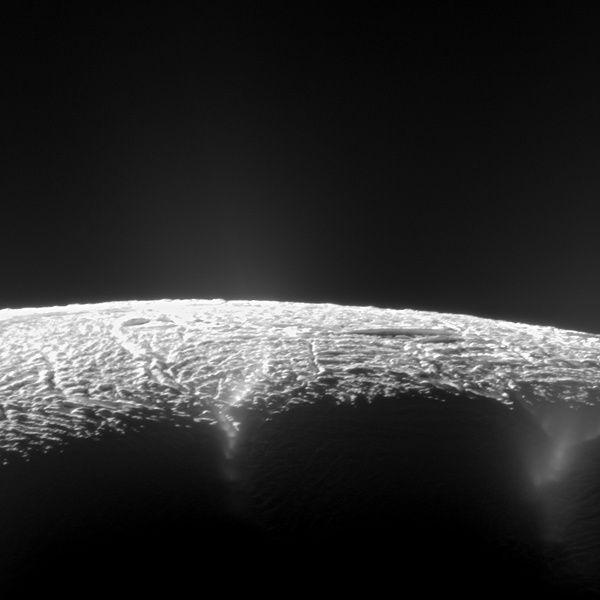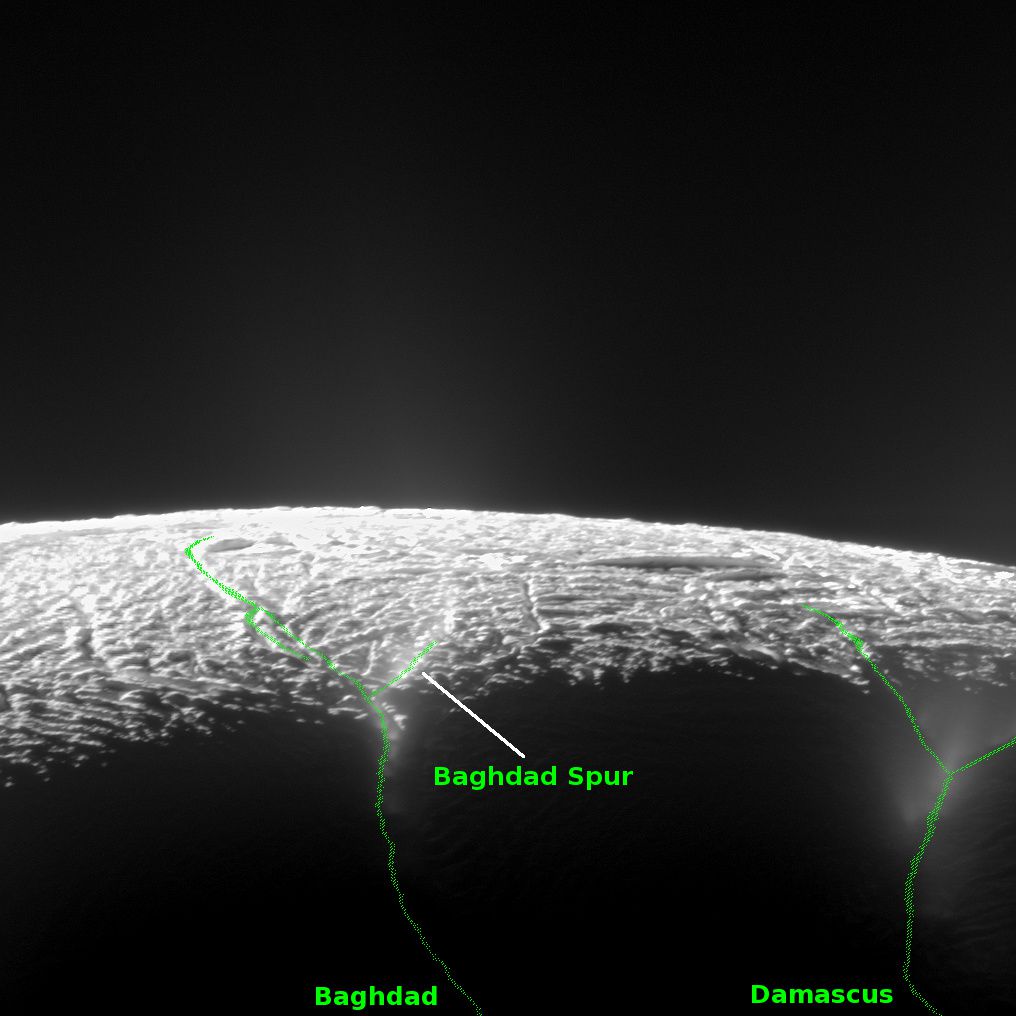 Enceladus - view along the fractures at the south pole, expelling geysers of water and ice - Photo NASA / JPL-Caltech / Space Science Institute.