The gorge of the Columbia River in the northwestern United States, as one of its extraordinary landscapes, born of past cataclysmic events.

This canyon, deep over 1,200 meters, extends over 130 km.from the confluence of the Deschutes River to that of the Sandy River. The gorge intersects the Cascades Range, providing the only waterway between the plateau of the Columbia River and the Pacific Ocean.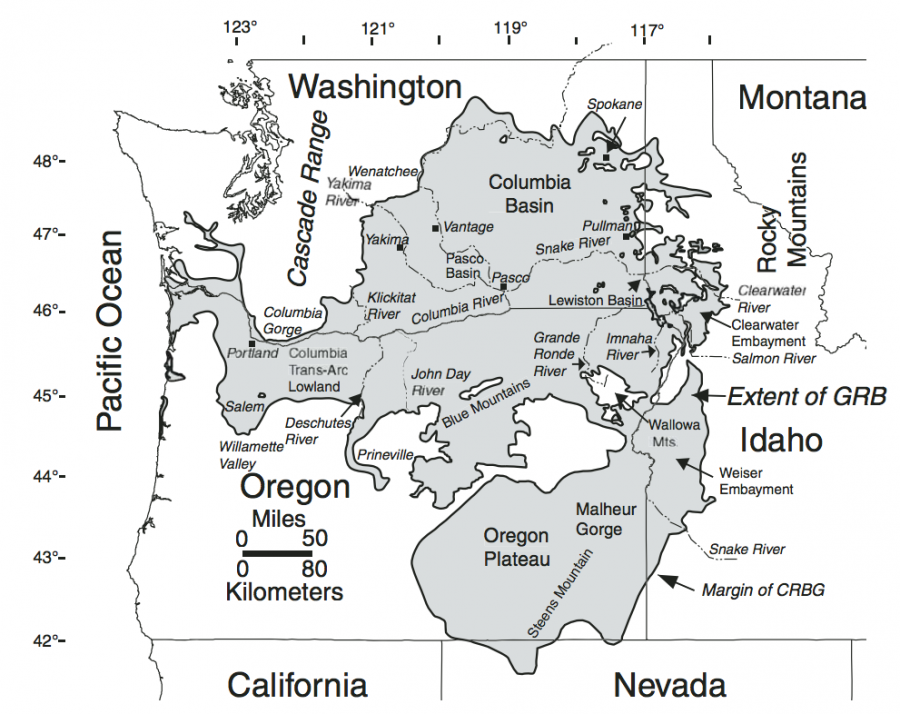 Location of the Columbia river gorge in relation to the Columbia River Basalt Group, in the western of the United States, intersecting the volcanic Cascade Range.
Its history is first intertwined with the flood basalt of CRBG / the Columbia River Basalt Group.

This basalt province is the youngest, smallest and best-preserved terrestrial basalt provinces, covering 210,000 km² between the states of Oregon, Washington, Idaho, and northern Nevada.
It was formed when massive fissure effusive eruptions, fed by the magma from a mantle plume, and after more than 350 lava flows between 16.7 and 5.5 Ma. The majority of the basalt (93%) was issued only in about 1.1 Ma, between 16.7 and 15.6 Ma. Some 240 million cubic meters of lava have spread, moving on hundreds of kilometers from the vent issuer, and crossing the path of the arc volcanic Cascades.
On the left, the Columbia River Flood-basalt province - doc.Victor Camp & Martin Ros - right, the extension of large basalt formations - doc.Reidel et al. 2002 - A click to enlarge the maps.
Following this era of volcanism at the end of the last glaciation, the waters of the great lake Missoula and the Columbia Lake broke their ice dams containing them repeatedly, causing major floods - floods called Spokane, or Brest , or Missoula floods (dated between 15.000 and 13.000 years ago).

The waters have washed away chunks of ice, granite and shale through the Columbia River Basin, and carved in the way the landscape of the gorge. The widening of the canyon caused the cascade of adjacent rivers in their race to the Pacific Ocean. This brutal episode of erosion, adding to the natural erosion of the river has exposed many layers of volcanic rock ... as shown in the picture taken from Rowena Crest Viewpoint, below.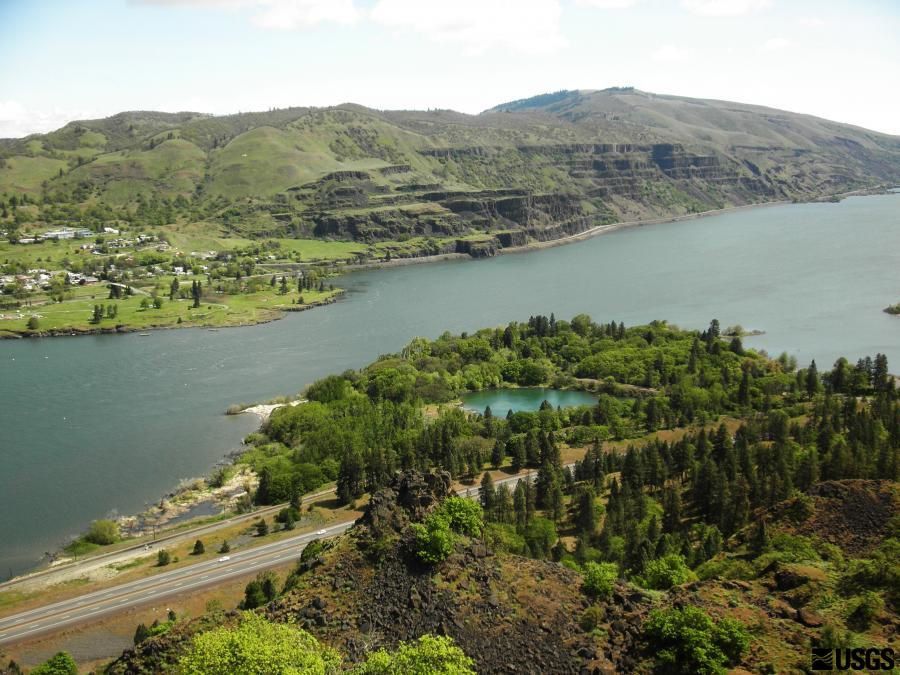 Columbia River Gorge - layering of basalt, from Rowena Crest Viewpoint view - photo Liz Westby 2014 / USGS - CVO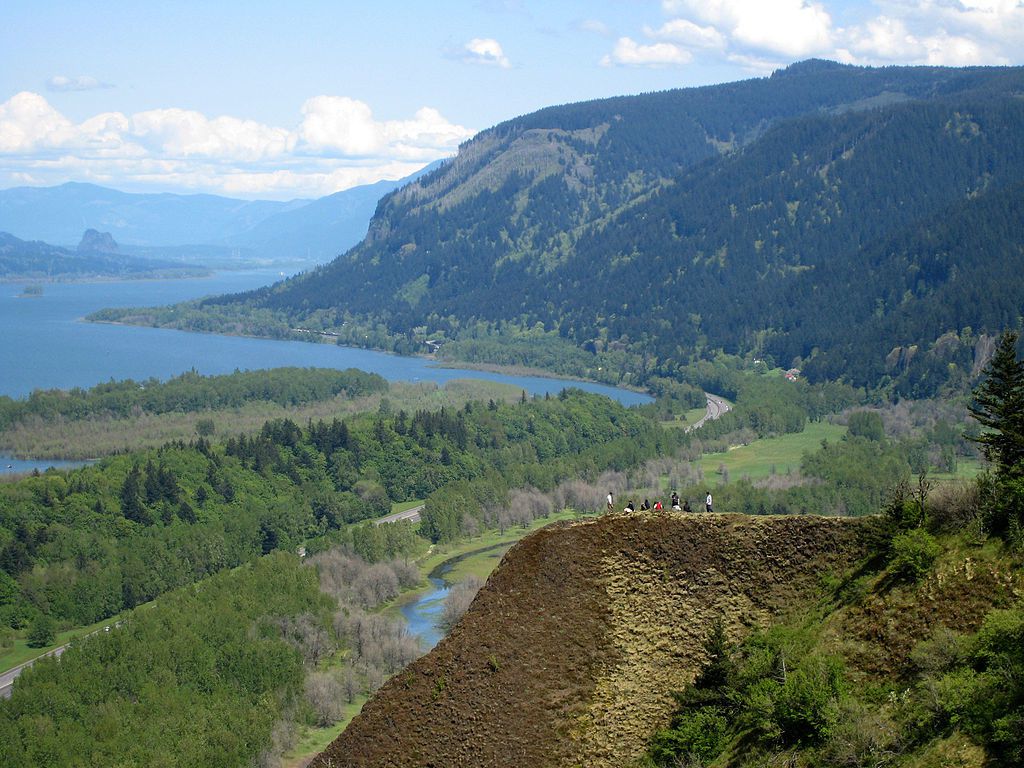 The gorge of the Columbia river, to Crown Point, the point reached by the Missoula floods - HUX photo.
The gorge has been inhabited for over 13,000 years and has seen the passage of the Marmes and Folsom peoples, from Asia through the Bering Strait, according to archaeological discoveries.

It served as a transportation corridor over thousands of years, borrowed by the first native peoples and the Lewis and Clark Expedition (1805-1806) to reach the Pacific ... and then by the steamboat and the train before the roads and highways.
To follow, the Oneonta Gorge, and the unique ecosystem of the Columbia river gorge.
Sources :
- USGS - Cascade Volcano Observatory - Columbia River Basalt Group Stretches from Oregon to Idaho - link
- Ice Age Flood Institute - About the Ice Age floods - link
- USGS - CVO - The Cordilleran Ice sheet and Missoula Floods - link