Along the Columbia river gorge, the various tributaries had to dig the basalt established in the Miocene (between 17 and 12 Ma), to join the river.
This wooded landscape dotted with beautiful waterfalls is accessible via the Historic Columbia River Scenic Byway, a narrow and winding road, long of 113 km. Built in 1913 by Samuel C.Lancaster, it is one of the great engineering contemporary feats ... the scenic beauty has been preserved, its designer "not wanting to ruin what God had created here."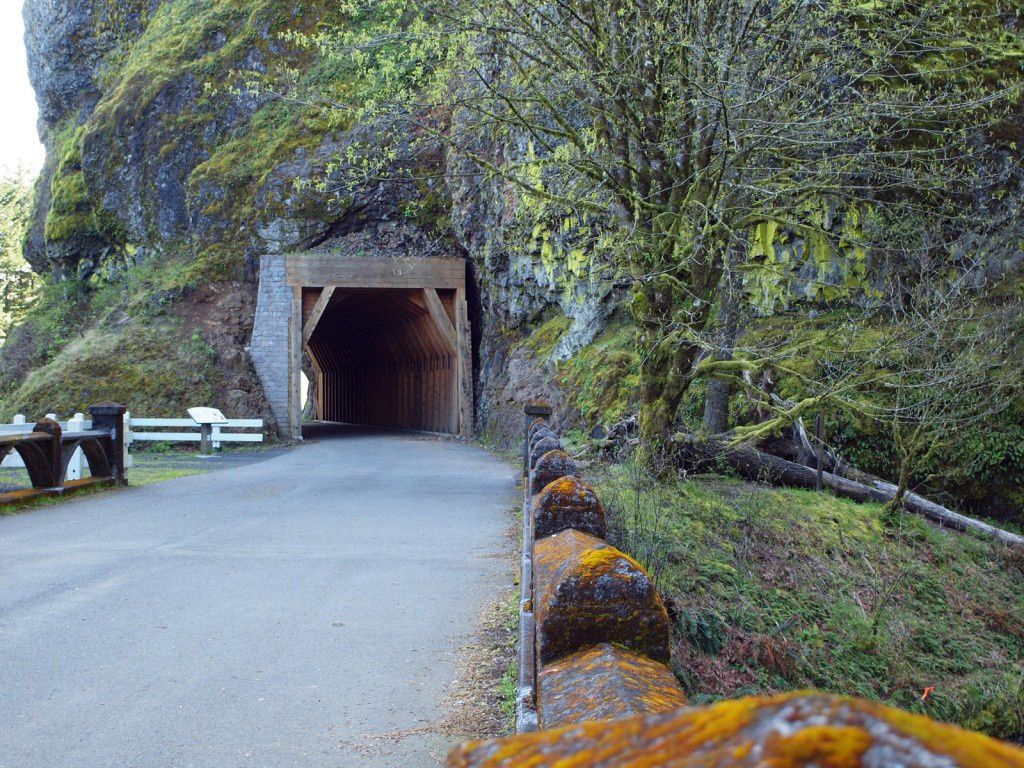 Columbia River gorge - Historic Columbia River Scenic Byway - Unblocked Tunnel in the basalt- photo Pacific northwest photoblog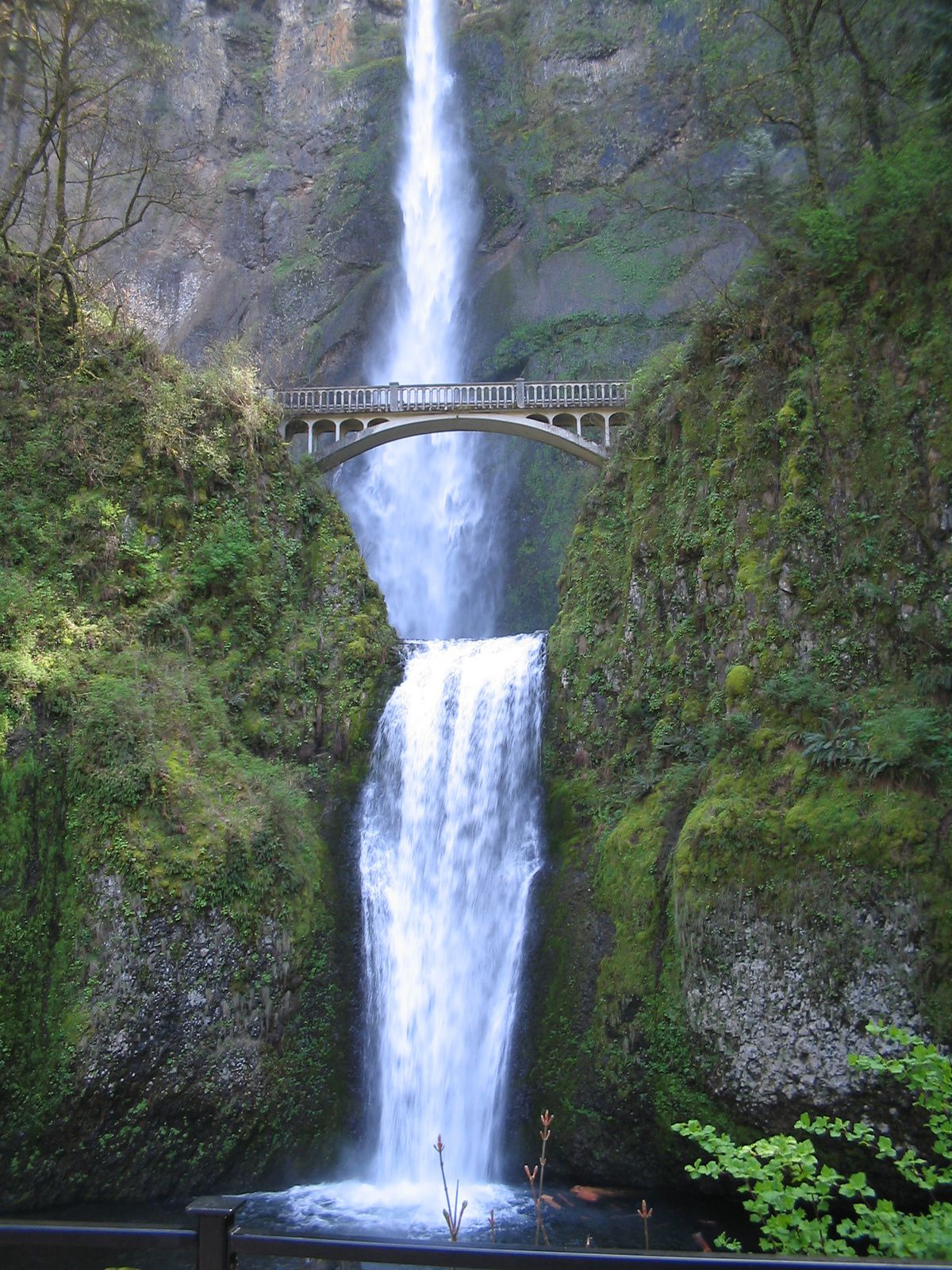 The highest waterfall in the State of Oregon, Multnomah Falls, viewed from the bottom- Lower Falls and part of Upper Falls / Multnomah Falls. photo David Benbennick
The Oneonta Gorge is a striking example. It owes its name to Carleton Eugene Watkins, a native of Oneonta, in the state of New York, who has traveled and photographed for the first time in 1849 during the gold rush.
Not easily accessible, it needs to get wet to get to admire the four major waterfalls that dot the route, Upper Oneonta Falls, Oneonta Middle Falls, Lower Oneonta Falls and Triple Falls, and the basalt walls covered with lichens, ferns and mosses, many of which are endemic to the Columbia gorge.
Sportive walk to do in the summer, because of the depth of water fed by the melting snow and of his low temperature, she needs to follow the bed of the tributary, with water sometimes up to the chest.
The trail is difficult, due to natural accidents ... we must cross dams formed by tangled trunks of trees or other obstacles ... in the late 90s, the current was partially blocked by three large rocks that have tumbled into the stream. Thereafter a logjam is formed, and created a danger for hikers, which led to a fatal accident in 2011.
If you do not want to soak, there are trails and observation points accessible by land ... but the contact with the basalt will be different.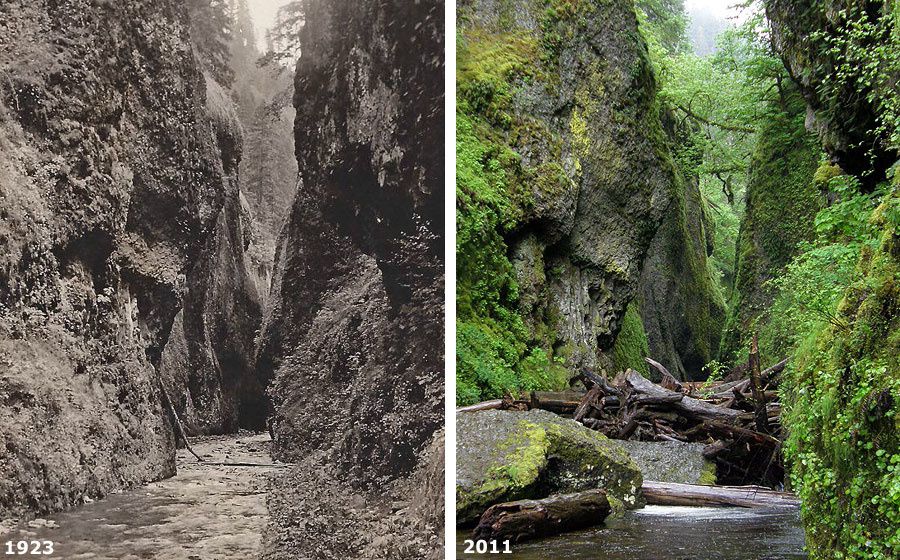 Oneonta logjam - a comparison between the situation in 1923 and 2011, with the formation of a jam difficult to cross - Doc. Wordpress