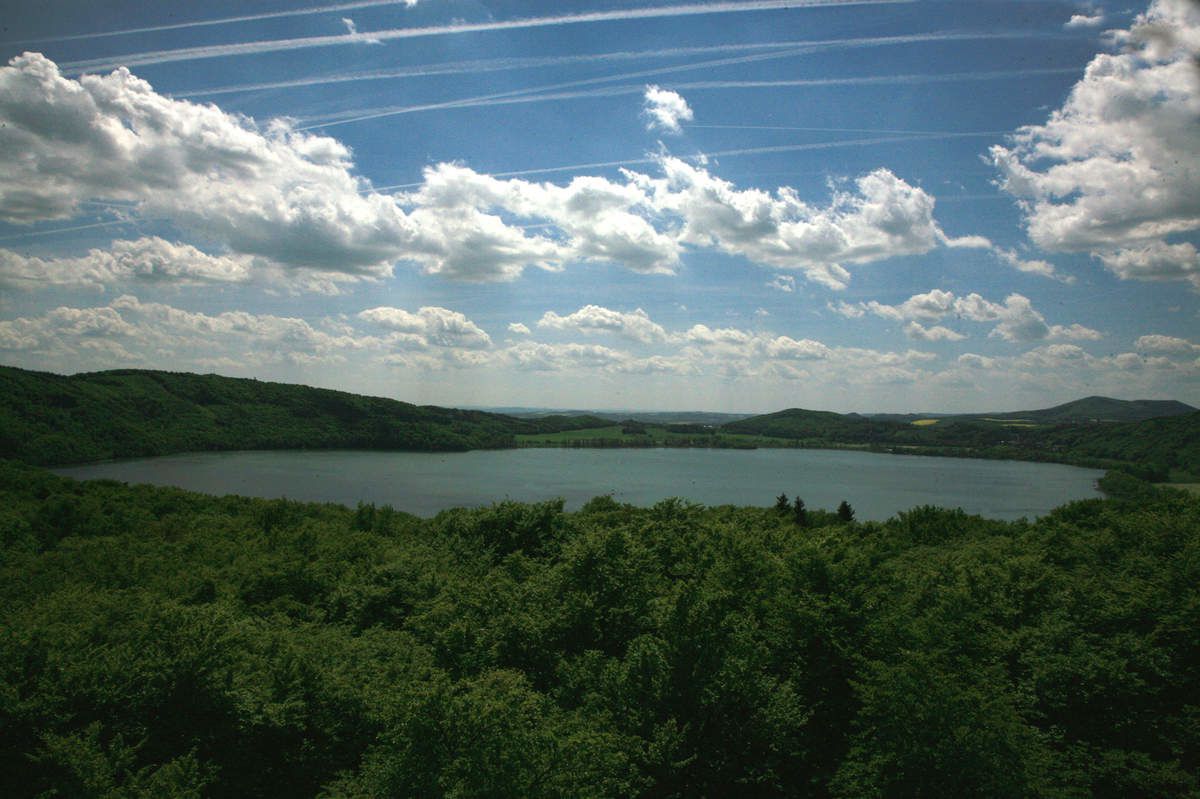 The Laacher See: a lake fills the explosion crater, the maar, of the Laacher See volcano - photo Bernard Duyck
The Laacher See differently ... a getaway among the Celts and Romans.

The eruption of the Laacher See not only disrupted the region there are approximately 13,000 years, it has also left an impressive amount of tuff and pumice.

These resources have been exploited since Roman times, here is some 2,000 years. The largest tuff mine north of the Alps, also known as the Meurin career, is located in Kretz / Eifel .


Römerbergwerk in Meurin - left, traces of peaks from the Roman era in the tuff - photo grenswetenschap.nl - to right, a block of tufa - photo Flickr
The volcanic tuff was operated in dusty and dark galleries, before being brought to the surface. A futuristic museum allows to visit the galleries and wells, immaculately protected.

The old mining techniques, and the life of Roman legionaries and minors are enhanced by modern tools of museology in an Archéosite.

What was the menu offered to the workers?

The meals consisted mostly of bread, decorated with fruits, vegetables, soup beans, cheese ... the "Moretum" consisted of fresh cheese and herbs, pine nuts and / or hazelnuts. The grain allocated to them, barley, spelled and wheat was crushed in a mortar or ground to flour in a mill, and then baked, which also heated the house.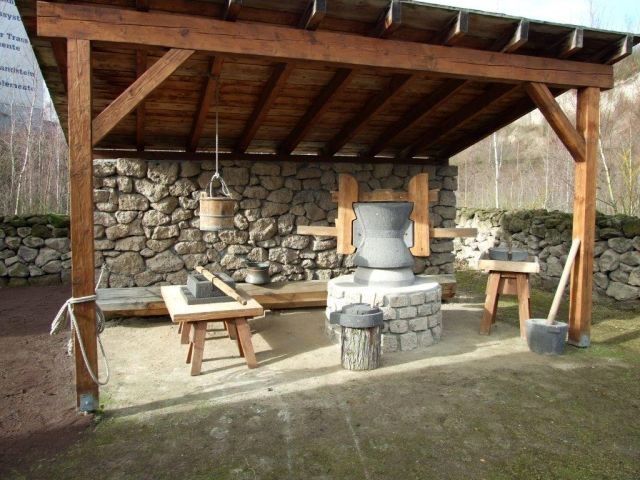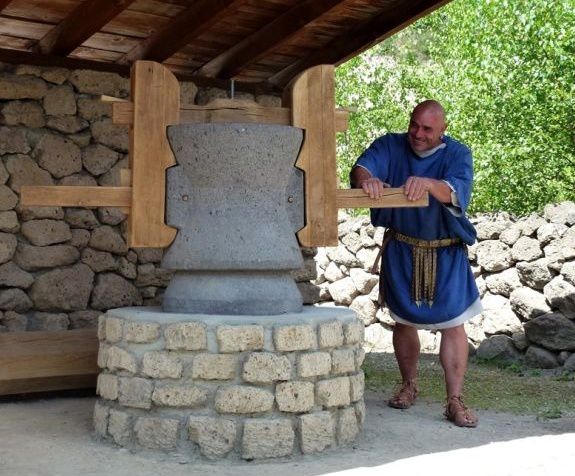 Römerbergwerk in Meurin - Reconstitution of a kitchen of Roman times, with his mortar and flour mill - photos Vulkanpark Eifel
The Romans invaded this land, inhabited by the Celts in the first century AD. To Nickenich, original Celtic name, a "tumulus" built of tufa, a Roman tomb rotunda-like documents the occupation of the city, then called Nigidiacum and its romanization.

In the fifth century AD, the Romans were removed by the Germanic tribe of the Franconian, which became the new settlers of the country.
Sources :
- Vulkanpark Eifel - link
- Zu gast rund um den Laacher See - link